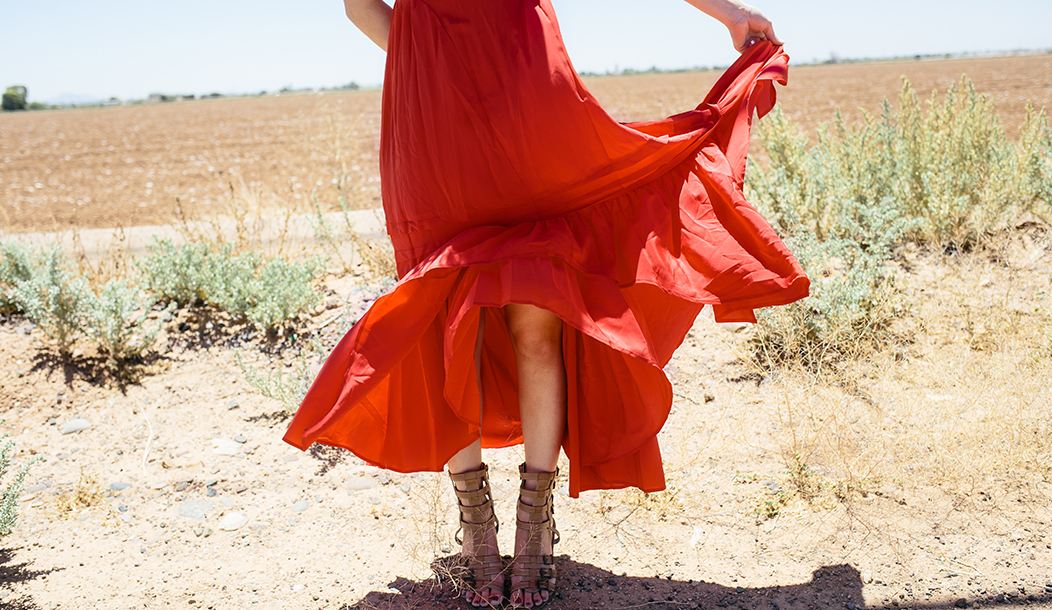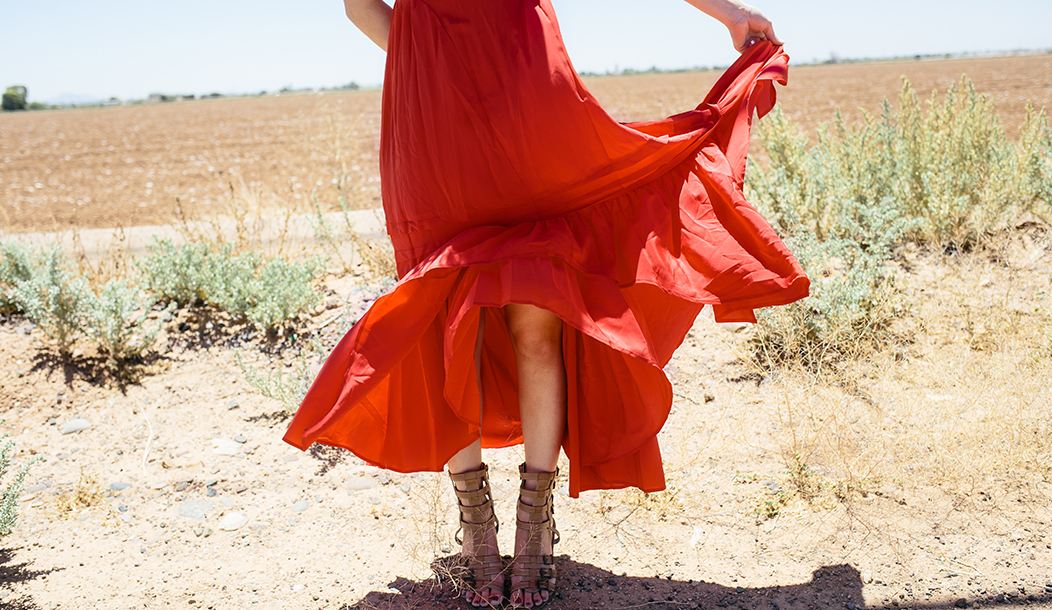 The gladiator look has made a comeback- this time looking a little more dressed up than it's previous iteration as a sandal. Lace-up high heels have been all over the runways, and this version of the gladiator style has really taken off.
The Introduction of Footwear in Ancient Civilization
It's almost as though footwear history has come full circle- the first version of shoes were the basis of what we are seeing on the runway today, basic soles that had been tied to the feet with cord. These were made about 10,000 years ago, but believe it or not, it actually took some time before people really started to wear shoes.
One would think society would immediately realize the benefits of comfort and cleanliness. But on the contrary, in its earliest years, footwear was typically representative of an unclean, material world, so most people preferred to go barefoot.
It was the ancient Greeks that made shoes and sandals fashionable. Their beliefs about footwear were quite different- they felt that their securely-laced sandals helped to separate them as mortals from the Underworld.
Between 1000-700 BCE. they were creating beautiful sandals for a variety of activities. Other than the added benefit of "protection" from a fiery doom, Greeks were more interested in form over function when it came to their footwear.
Though the strappy shoes were primitive in construction, they were often lavishly decorated with colorful dyes and rows of amulets (or cosmetikos). Everyone including courtesans, soldiers, and philosophers had a pair.
Roman Footwear
While the ancient world had many iterations, apparently the Roman Empire perfected the strappy sandal, because it is this version that designers have been modeling their shoe creations after even today.
After conquering Greece, the Romans went on to conquer shoemaking and created the iconic gladiator sandal. The gladiator style featured significant improvements: the straps and sole were reinforced with metal studs, and an upper was added, making the sandals more resistant to wear and tear. This allowed the Roman army to be able to travel further, and improved the performances of gladiators during their fights.
Roman gladiators were slaves and prisoners, pitted against one another in a fight to the death. The rare few able to survive several years of these fights were granted their freedom.
Thus, the shoes they wore became a symbol of strength and courage, and were a source of pride for the Roman Empire.
Wanting to exude these qualities without stepping into a fighting pit, members of the elite classes subsequently began commissioning luxurious versions of their own, featuring colors and embellishments that were off-limits to the rest of the population. After the Roman Empire fell, the art of sandal-making was largely lost for a time, and the gladiator sandal itself would disappear for well over a thousand years before resurfacing in the modern fashion world.
A New Era of Sandals
Strappy sandals began popping up in fashion and beachwear going into the 20th century. However, the full gladiator style didn't start popping up on runways until the 1960's.
This bold look featuring straps that snaked all the way up the leg paired perfectly with the mini skirt, which was wildly popular at the time. In 1968, Vogue even ran a full spread of Paco Rabanne looks, accessorized with the full-length, strappy gladiator shoes.
Patti Boyd was photographed by paparazzi decked out in a pair covered with fringe. The gladiator sandals' classical origins and unconventional aesthetic appealed to 60's counterculture, and fit right in with the hippie style of dress. This modern, high fashion take on these shoes shaped the style as we know it today.
Gladiators remained in fashion throughout the 70's. However, their popularity waned in the 80's and for much of the 90's, save for a brief resurrection during Gianni Versace's 1993 Spring collection, which borrowed heavily from ancient roman aesthetics.
It wasn't for another ten years that gladiator shoes would make a full reappearance.
The early 2000's marked the beginning of the gladiators' most recent resurgence. Calvin Klein accessorized just about every outfit in the Spring/Summer 2002 collection with these strappy sandals. The collection set a new precedent for the shoe style- these gladiators were made from leather, linen, or satin, bringing softness and elegance to its look.
Other designers followed suit throughout the decade, creating their own fashionable takes on gladiators, adding details such as heels, metallic finishes, bright colors, or zippers.
The gladiator style continues to grow and change, with today's versions typically consisting of a heel with gladiator-inspired laces or straps. This shoe is still going strong, and likely to stick around for a few more seasons at the very least.