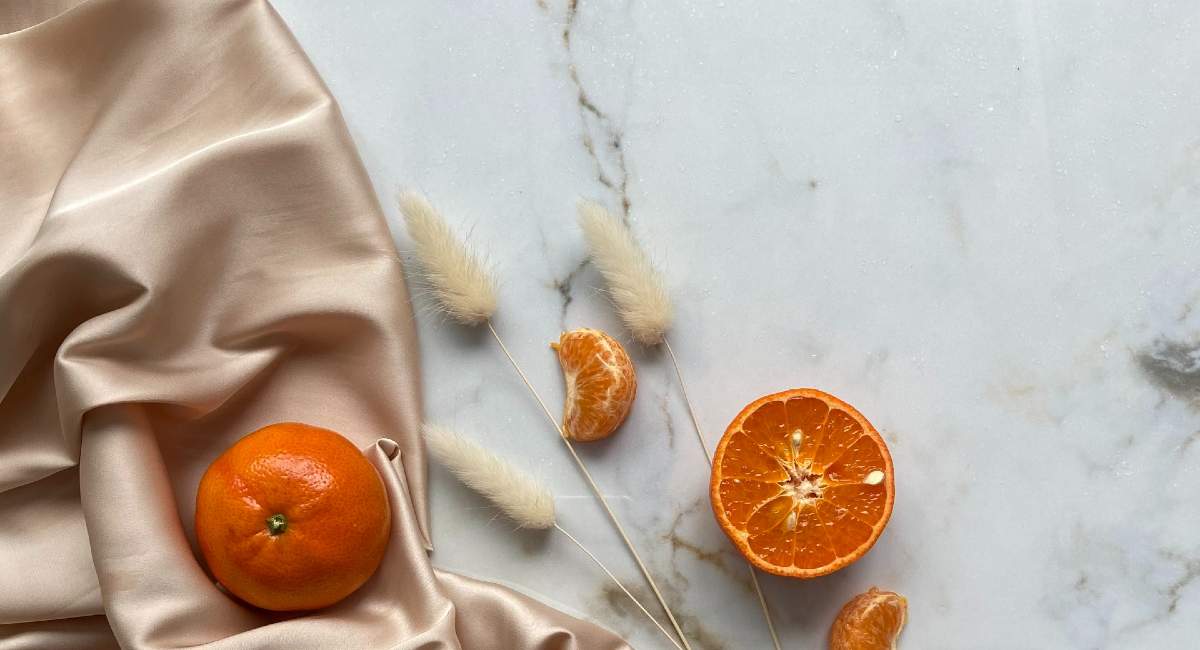 Some fabrics feel soft against your skin, claim to be eco-friendly, and are made from plants. One of these interesting fabrics is called Tencel. Actually, it is a brand name, so it is technically called TENCEL™. We'll stick to Tencel for the purposes of this article. Tencel fabric is closely related to Modal, which we discussed in a previous article. You can find the silky-soft Tencel fabric in many types of clothing and bedding, including T-shirts, dressy skirts, and casual loungewear. We are just as fascinated by Tencel fabric as you are!
How is Tencel Fabric Made?
Tencel is marketed as a sustainable, eco-friendly, plant-based fabric. A closer look at the way Tencel is manufactured shows that it's more complicated than you think.
Yes, Tencel fibers begin from trees, such as eucalyptus, beech, birch, and spruce, but the fibers are not pulled right out of the trees. Instead, a wood pulp is formed from the trees. The wood pulp goes through a chemical process and is spun into the Tencel fibers. The textiles industry calls this type of fiber "regenerated cellulose." It's not natural enough to be natural, neither is it man-made enough to be synthetic.
If you take the time to trace Tencel back to its tree origins, you'll find that the wood pulp that Tencel's main manufacturer (Lenzing) uses comes from sustainably sourced wood. The material itself is also biodegradable and compostable. This seems like a great thing until you realize that the dyes and threads used in the fabric go into the ground as well. On the plus side, the process of making Tencel is an environmentally responsible, closed-loop process. 99% of the chemicals used are recycled.
The Properties of Tencel
Tencel is also popular because of its fantastic properties. Take a look:
Feels like silk
Soft
Drapes smoothly
Gentle on skin
Strong and durable
Can hold deep, vibrant colors
Very breathable
Moisture-wicking
Helps regulate temperature
Wrinkle resistant
Static resistant
Shrink resistant
Machine washable and dryable
Biodegradable
Why Choose Tencel Fabric for Your Fashion Business?
Fabrics made with Tencel fibers are usually very soft. You can create many styles and looks, from classy dresses to cute intimate wear to durable sportswear. Tencel items work in the office, the bedroom, on vacation, or lounging around the house.
Tencel is also easy to care for, requiring little to no ironing, and it can be machine-washed. You don't need to compensate for future shrinking. You can also use bright, bold colors. What's not to love?
If one of your marketing points is sustainability, then you need to make sure you fully understand the science behind Tencel manufacturing. Do your research, and be transparent to your own customers. Consumers looking for sustainable fashion will appreciate having the facts spelled out for them. Usually, sustainability is more complicated than first meets the eye, so the more transparent you can be, the better
Tencel is also used by leading designers, such as Kit Willow and Mara Hoffman.
What's the Difference Between Tencel and Modal?
Tencel and Modal share a lot of similarities. Both are made in a chemical process involving wood pulp. Tencel and modal both mainly come from the Lenzing company in Austria. They both have complicated sustainability histories. And, they both have similar properties, such as softness and breathability.
Here's where it gets even more sticky. Tencel is technically split into two categories: Tencel Lyocell fibers and Tencel Modal fibers. That's right. In some cases, when you come across the name "Tencel," it might be "Modal."
In this article, we're talking about the Tencel Lyocell fibers. The main difference between Lyocell and Modal is in the production process. Lyocell uses a solvent that is organic and better for the environment than the solvent used in the Modal process. On the microscopic level, the cellulose structure of Lyocell is closer to that found in nature than the cellulose structure of Modal. The resulting fabrics have a slight difference in feel. Modal is a bit more delicate and is made into lighter fabrics than Lyocell.
Which one is better? That's a tough call! We'll let you make your own decision.
Using Tencel in Your Fashion Business
You can think of Tencel as a fabric that falls between cotton and silk. It has a light, airy, floaty feeling, beautiful in dress shirts or trousers, and also in summer clothing. It can also be heavier, so don't rule out winter clothing. Because the fabric naturally regulates temperature, it helps you feel cooler in summer and warmer in winter.
Tencel makes very comfortable underwear. It doesn't irritate the skin, and it fits smoothly, creating a flattering silhouette. You can also use it for pajamas.
Tencel's moisture-wicking properties make it great for activewear. The smooth texture feels lovely. Tencel also wicks away moisture, preventing the growth of bacteria. Less bacteria means less odor. You can also wear Tencel clothing more often between washings without getting stinky. This fact, combined with its natural durability, makes Tencel clothing longer-lasting than cotton clothes.
Thinking about using Tencel fabric in your clothing line? Let us know in the comments! You can also check out a recent fabric dictionary post about linen here.