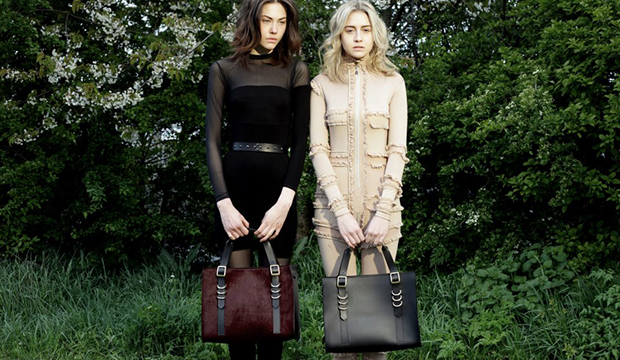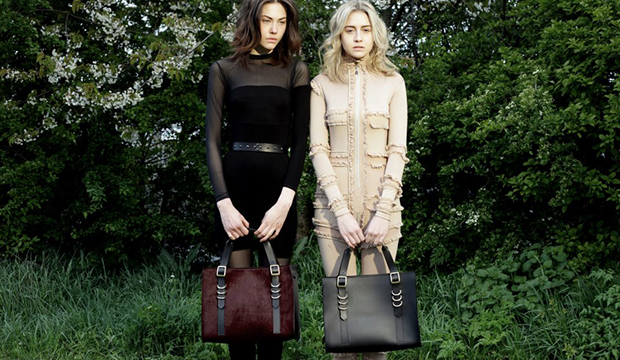 Starting a career in art and design at 18 years old, Danielle Foster, designer of namesake accessory label Danielle Foster, was fueled by her determination and desire to design strong minimalist pieces.
Foster has been recognized by many for her talents; and in 2010 she was asked by Charlie Le Mindu to collaborate on his Spring/Summer 2011 collection.
However her personal label didn't come about right away. Foster put a lot of time into freelancing design work on a commission and made-to-order basis.
In 2012, Foster launched her accessory brand. All of her pieces are crafted in London and are one of a kind, carrying strong monotone themes. She told us she grabs her inspirations from "40′s erotica bondage and torture." Currently Foster is working hard to bring her products to the US, while simultaneously working towards showing in Paris and New York in September.
Check out our interview with Danielle Foster…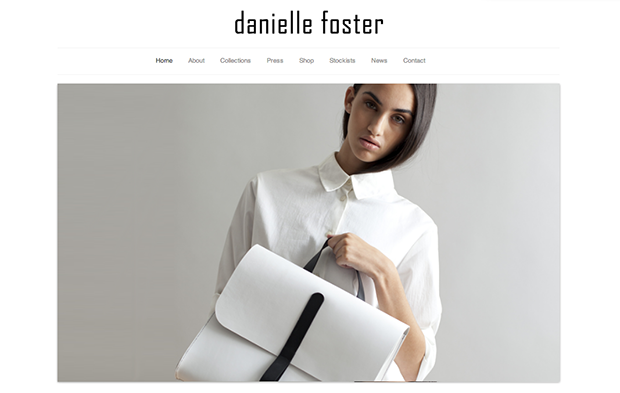 You've created a successful bespoke and made to order brand, congratulations on that! Why did you decide to go this route, rather than launching collections with inventory?
DF: There are so many products that are sold on a mass production scale, so I wanted to provide something that is unique to every customer. I also really enjoy being hands on so being able to start my brand by producing every piece myself was great.
Even though I now sell my products on an inventory basis I am still keeping some keys pieces that are bespoke products.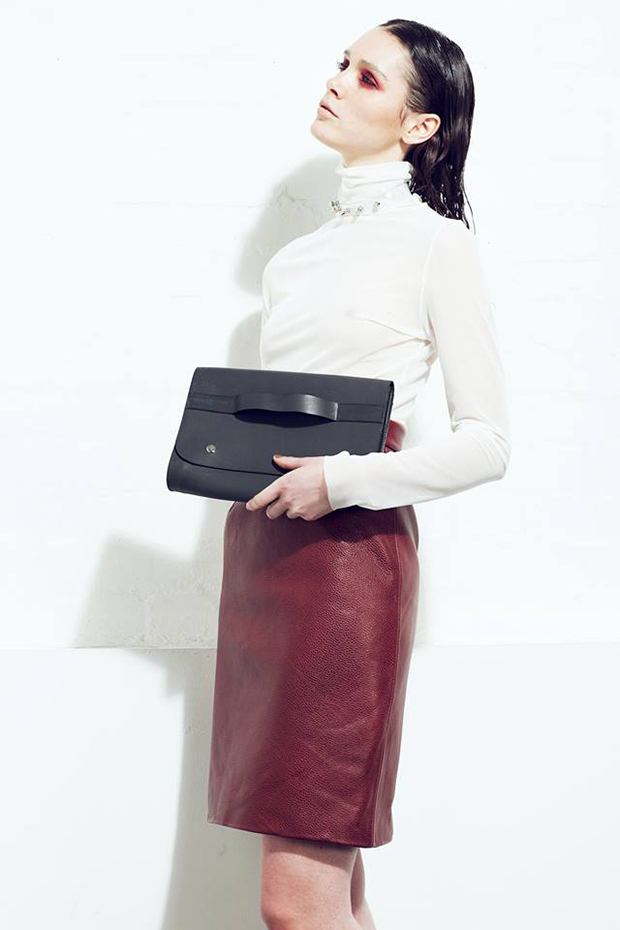 You've had some pretty awesome success with getting the attention of editors. Can you share any tips on how you made that happen? 
DF: I had a very good PR company 'Sane Communications' that approached me at an early stage of starting up the brand and they generated a lot of great press. However I have now taken my PR in house. I think it is very important to create a close relationship with people around you and especially to those that support your brand.
When starting a label, problems are inevitable. What are some of the challenges you faced early on and how did you overcome them?
DF: The biggest challenge was to control the brand when it grew larger, dealing with orders that are larger. Everything just gets more complicated, its not only a hobby anymore it is your career and becomes your life.
Its very exciting but a lot of hard work. You learn your own way of how you deal with these issues, managing time is key and being organized.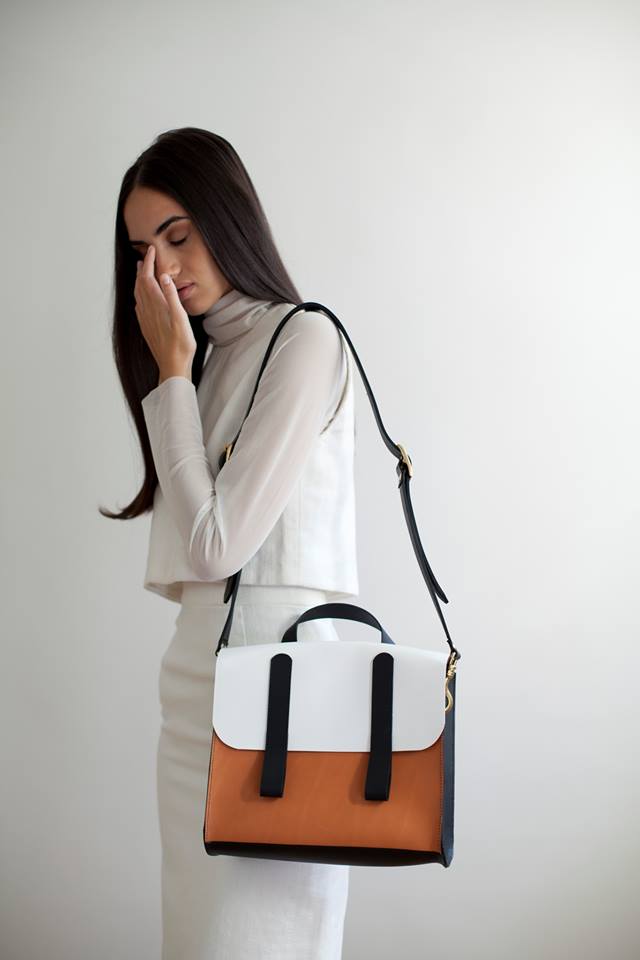 Creating a distinct point of view in the fashion industry is one of the keys to success. How do you continue to tell a story that people care about?
DF: All my products are designed and made in London and I think that customers are looking out for this when purchasing a product. Customers are now more aware of what happens behind the product and they are verifying that the quality of life hasn't been sacrificed for price point. For me to maintain the awareness that they are made in the UK, I enclose a care tag that states this inside each bag.
What's on the horizon for Danielle Foster?
DF: Plans to stock in the US, this is the next big step for the brand. Also hoping to show in Paris and New York in September 🙂