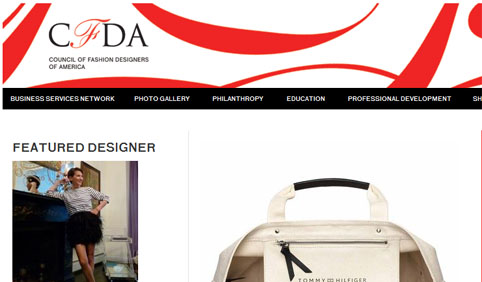 For Vogue Eyewear's 2nd capsule collection they reached out to Rebecca Minkoff, Monica Botkier, and Yeohlee Teng to design a pair of sunglasses inspired by fashionable cities such as New York, Miami, and Los Angeles. The "City Collection" was unveiled at the Sunglass Hut Flagship in New York City on September 28th.  In addition to designing sunglasses inspired by each city the designers had bloggers as their models for the campaign: Jane Aldridge of Sea of Shoes for Yeohlee, Natalie Suarez of Natalie off Duty for Rebecca Minkoff, and Aimee Song of Song of Style for Monica Botkier.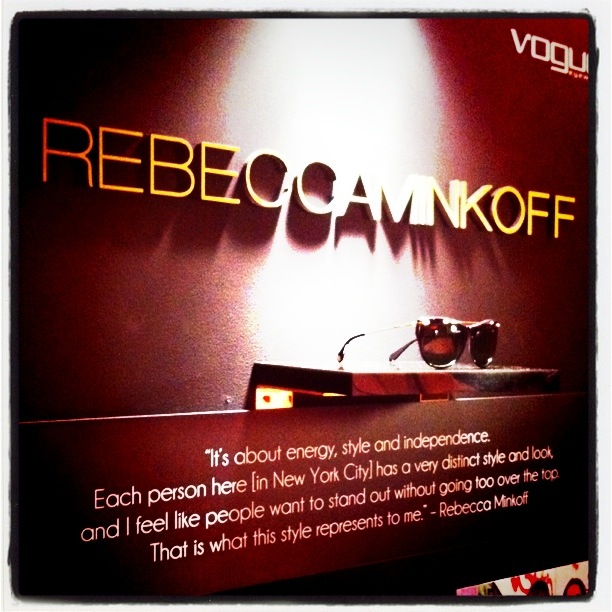 Rebecca Minkoff (New York City): Minkoff launched her first collection of clothes in 2001 and her 'I love NY' tees became popular. In 2005 she took a turn at designing handbags and launched her first 'Morning After Bag', which was an instant success and she decided to expand her accessories line. Minkoff's fans include celebrities such as Agyness Deyn, Ashley Greene, Reese Whiterspoon, among others. In 2010 Minkoff was admitted into the CFDA.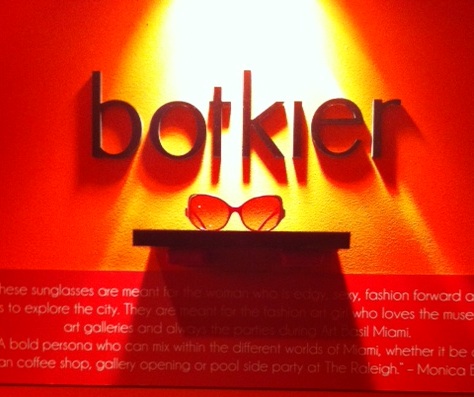 Monica Botkier (Miami): Botkier began her career in the fashion industry as a photographer, but she designed her first handbag in 2003 and named it 'Trigger.' The design of the bag was a hit and she decided to become a full-time accessories designer. She has done design collaborations with Michelle Trachtenberg, Joy Bryant, and Minnie Driver. In 2007 became a member of the CFDA.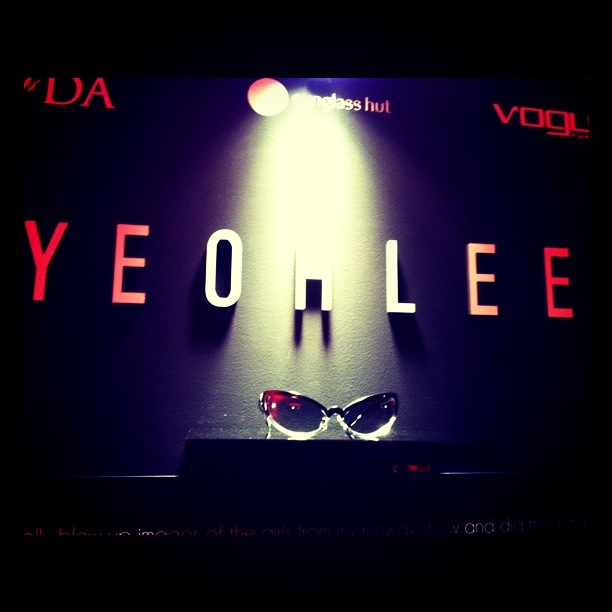 Yeohlee Teng (Los Angeles): Teng started Yeohlee Inc. in 1981 in New York City, where she lives, aside from winning awards Teng has contributed to the fashion industry tremendously. Her work been shown at the Metropolitan Museum as part of the 'Cubism and Fashion' exhibit, and she has published her own book "Yeohlee: Work."
The Council of Fashion Designers of America, currently under the direction of its new CEO Steven Kolb, is showing support to American designers by collaborating with companies such as the Luxottica Group and Vogue Eyewear to launch capsule collections such as this one.
The CFDA not only hosts its yearly affair "The CFDA Awards" which nominates and awards American talent in the fashion design and accessories design industries but also inspires and instigates designers towards designing to their highest potential.
Emerging talent such as Pamela Love, Eddie Borgo, Prabal Gurung, Joseph Altuzarra, and Patrik Ervell have been recognized and nominated in the past showing that the CFDA is truly a supporter of new faces in fashion.
Another major contribution to the fashion industry was done this past summer by the CFDA through the launch of the Fashion Fund. Various designers such as Reed Krakoff, Phillip Lim, Donna Karan, among others, to support the CFDA fund, designed limited edition bags. The latest Fashion Fund collaboration was with designer Tommy Hilfiger; He designed a limited edition tote inspired by "Americans in Paris."
Any start up designer who's trying to break into the fashion industry should look up to Rebecca Minkoff, Monica Botkier, and Yeohlee Teng as inspirations and seek organizations such as the CFDA for support. Collaborations among designers, bloggers, and major retailers, such as this one, shows that working in teams of talented people can only lead to great results.
For more about the CFDA visit http://cfda.com.