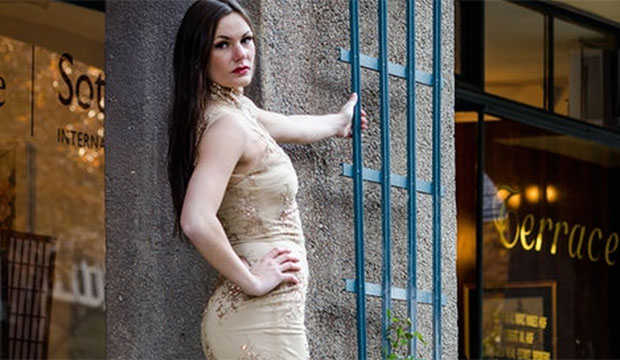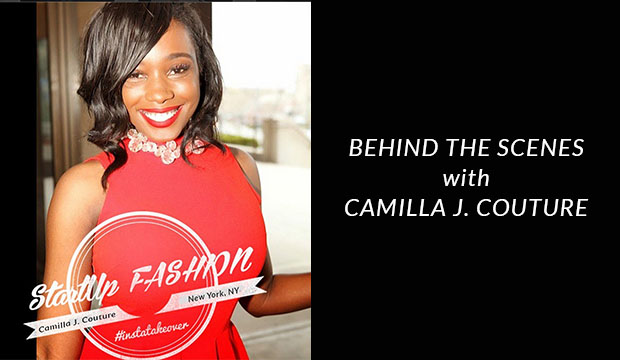 Last week independent designer Camille Forde, founder of Camilla J Couture, took over our Instagram to share with everyone a day in the life of an emerging brand. It was so great to get a little peek into her luxurious apparel brand.
Camille is a very talented designer based in New York, NY and a member of the StartUp FASHION community. It has been so nice connecting with Camille as she works to build her brand; the evolution has been inspiring and impressive.
Below is our interview with Camille, where she tells us about how she runs her business and what she's learned as an independent and up and coming luxury brand.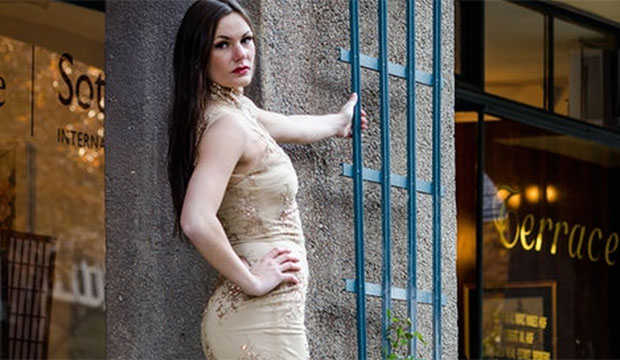 There is a saying "you learn something new every day." The day of your takeover, what did you learn about business in fashion?
I absolutely believe that you learn something new every day. Life is about growing, learning and adjusting. On my takeover day, I learned that you must always follow your instinct because it never fails you.
The great part about learning is that you grow and never make the same mistake twice.
What is your favorite photo you took? Why?
In my favorite photo, I showed a bit of the design process from sketch to garment. That's my favorite part! Its so exciting to sketch and be creative but seeing your sketch come to life as a garment is extremely rewarding.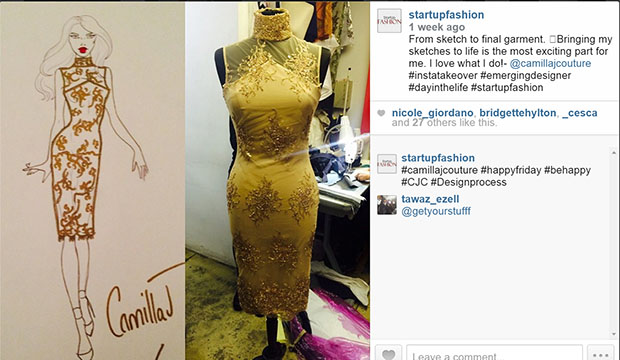 What is the most valuable thing you did the day of your takeover?
My day was filled with prepping garments for our photo-shoot, creating new patterns and shooting for our new collection. I learned that sometimes you have to slow down, take a look around and be appreciative at how far you've come. There's always something to be thankful for.
How would you describe your day in three words?
Fun, productive and luxurious!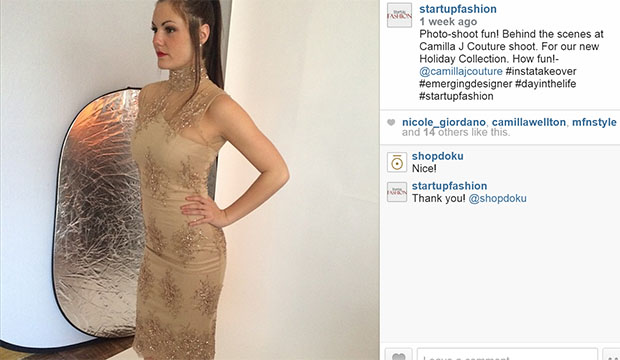 What role has StartUp FASHION taken in your everyday business life?
StartUp FASHION is a hub for ALL designers. I love the wealth of information shared on almost every area/topic you can think of! It has definitely educated me in many areas.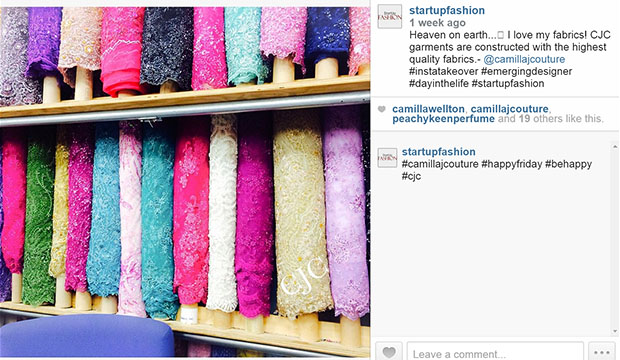 What did you accomplish the day of your instatakeover?
I accomplished everything I set out to do. I'm big on planning in my business and staying productive. Its absolutely important for me to work on my business everyday.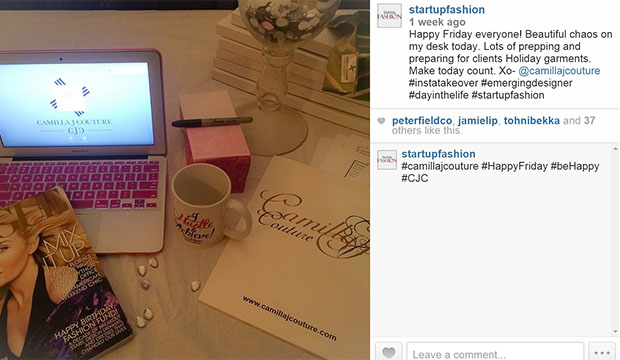 If you could give one piece of advice to fellow emerging designers, what would it be?
As an independent designer, its crucial to plan ahead. You must plan each day and accomplish everything you set out to do. Don't overwhelm yourself by doing it all at once but rather do it a bit at a time every day until you accomplish your goals. Anything is possible as long as you work towards it.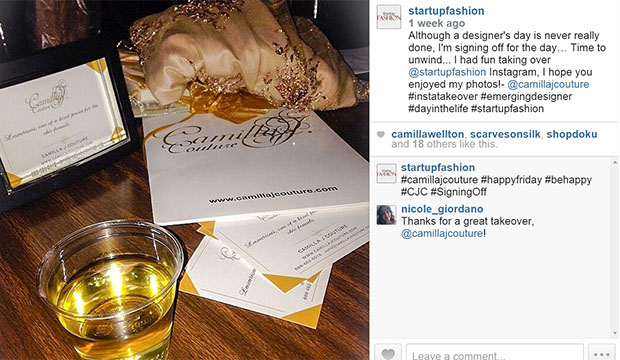 Follow us  on Instagram as we feature more amazingly talented StartUp FASHION members with Insta-takeovers and blog spotlights!