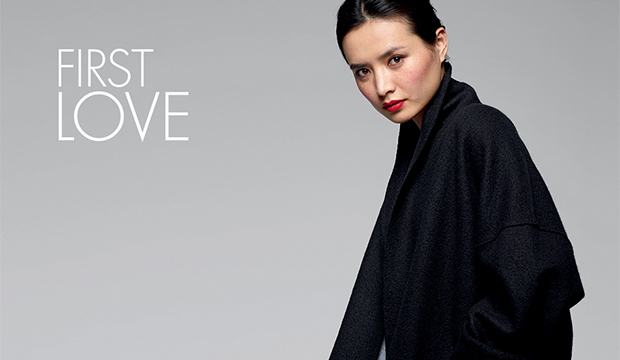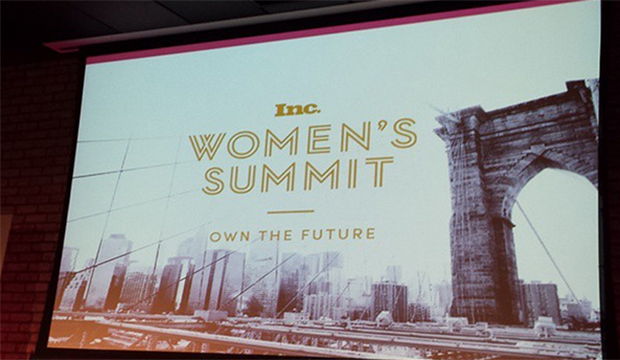 I was really excited to attend the Inc Women's Summit last week in NYC. The first chat of the day was with Eileen Fisher. She shared a lot of business advice about how she built her business and how she currently runs it.  I thought you might like to hear about it…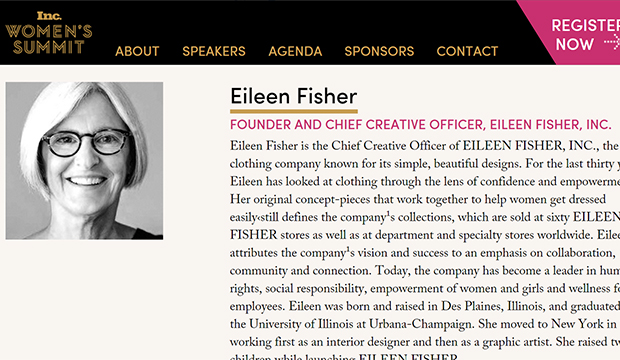 Eileen Fisher Tells Her Tale- What Really Matters
When she started her now large and extensive brand, she began with 4 garments in 3 colors
She did not have a background in fashion design, but instead in graphic design
When she decided to start the business, she really had not a clue about how to run a business
She made it a priority to ask questions and be around people who were doing it too
She asked for help when she needed, which was often
Her first show, she got 8 tiny orders
She used the little bit of money that she made form those tiny order to create more garments (i.e. reinvested in the business)
She told everyone about what she was working on, and allowed friends to get wholesale prices on pieces if they paid up front, which gave her more money to invest in the business
As a result of reinvesting and networking, her second show brought $40,000 in orders
Her biggest assets at the time were her ability to negotiate and polishing how she communicated
In the early stages of her business, an investor offered $25,000. She passed on it because it didn't feel right
She wanted organic growth for her business and as a result, she remains a privately owned business
She admits that growth took longer because she didn't accept money, but she knew that and made that decision
She wanted to focus on good growth and make a difference in the world
She's made sure throughout her career that she was always thinking about and understanding the money part of things
She admits that managing and growing a business is still a constant education
She believes in a work culture built around purpose and makes sure that her employees feel that
She has a "no weekend email" policy and her meetings include a "talking stick" so everyone is heard
The best piece of advice she received was:
It's our own inner state of mind and heart that we bring to our companies; it's who we are. So do what you need to do to get yourself anchored first.