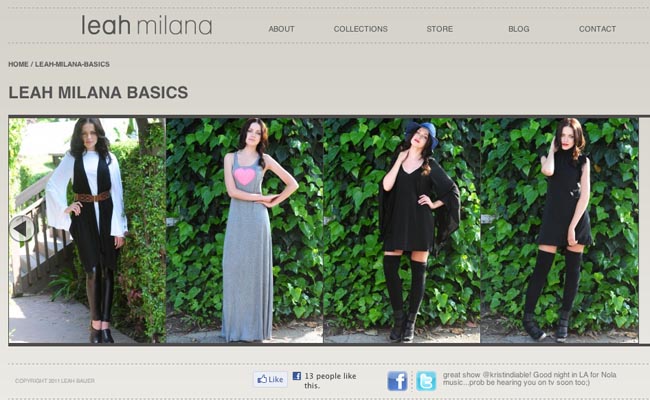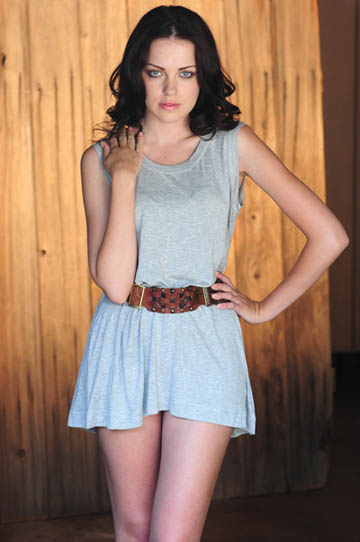 As a New Orleans native, Leah Milana has officially made Los Angeles, California her home, where she spends her precious time working, dreaming, creating and living.
Leah Milana tells us that being a great designer is not the only key to having a successful and unique fashion collection. She mentions that the experience you gain from working in the industry is just as important as talent. Leah personally gained much of her knowledge about trends, seasons and styles from her ownership of two stores located in Los Angeles and New Orleans.
For Milana it wasn't a matter of getting lucky in the fashion industry, rather it was about putting in hard work, and having an intense passion for designing. Leah earned the opportunity to study at the Fashion Institute of Technology in New York, which was the ultimate start to her fashion career.
Milana has enjoyed traveling the world and because of this she has not only gained positive exposure but it also led her to careers in both Los Angeles and Hong Kong. These things make collecting inspiration easy for Leah as she looks to travel memories, vintage and flea market adventures and most importantly her beautiful daughter, Grace Rose.
With a knack for designing effortless basics, the Leah Milana Collection includes everything from classic tops for the everyday lady to lust over to simple and comfy cotton dresses.
Looking into the future is important to designer Milana because she knows that no matter how excellent her designs are there must always be something new and fresh for her customers to look forward to. This helps push her to make her signature silk collection available online for everyone to access.
But her basic pieces do more than just flatter a womanly figure. From the beginning, Leah always knew in her heart that giving back would be an important aspect of her fashion label. After becoming co-founder of inner-city youth program and finding out that her daughter was born with Cystic Fibrosis, Leah was determined to help the world around her by making clothes that gave back to the community.  And to this day Leah Milana has followed her heart and stayed true to her mantra and mission via fashion of, "Moving forward by giving back."
You can connect with Leah Milana Collection on Facebook and Twitter.