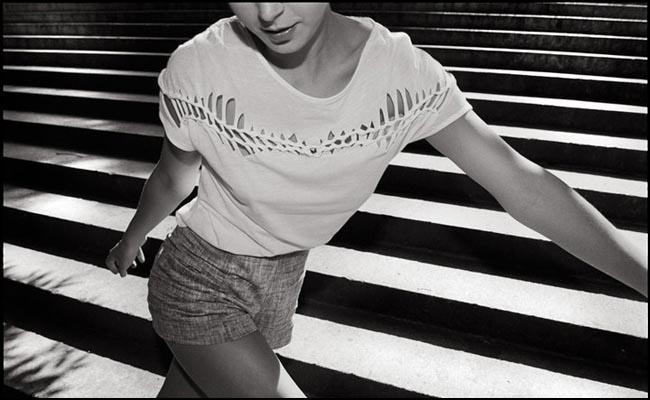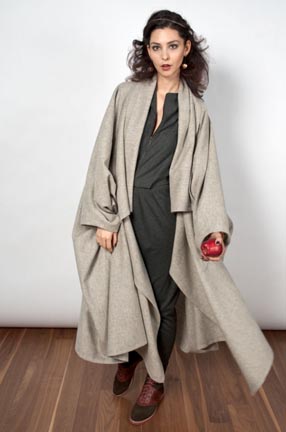 Owner and head designer, Tara St James of clothing label Study, works hard to mesh sustainable designs and ethical clothing.
St James is a strong believer in making fashion without making waste. She grew up in Montreal, Canada but moved to the Big Apple in 2004 where her high-concept brand would ultimately be produced in 2009. With Study NY being solely constructed in New York City, St James can give as much input to her designs as she feels necessary helping her make certain that every garment is perfect.
Working in the fashion industry was one of St James best decisions, as she learned all of the right things to do when starting her own brand and all of the mishaps to avoid.
The former creative director of an eco-friendly sportswear line, Covet, Tara knew that this was not where she belonged. It was time to start her own label.
Study is going to be celebrating its Spring 2011 collection, which is inspired by hand-dyed ikat silks and no-waste patternmaking. St James is excited about Study NY's growth but is learning that adding new things is key to keeping an enthusiastic cliental. She is thrilled to magnify her fabric development and is looking to possibly add a men's line.
St James considers herself to be a strong supporter of young sustainable designers, as she contributes her time and skills to countless organizations which support the many growing talents.
As a mentor at the Awamaki Lab and Peru's Awamaki and a fashion director for The Uniform Project, St James most definitely gives a helping hand to whomever is in need of one.  But most importantly, by offering her time to other platforms and organizations, St James is not only spreading the word about who she is and what she does, but she is implementing hope in many young designers.
Through her blog, Tara stays connected with the public, sharing everything from the design process to the production of her garments. St James remains one of a kind in this growing fashion industry, and has held her head up high striving to show aspiring designers that all things are possible with dedication and hard work.
Connect with Study on Facebook and Twitter.