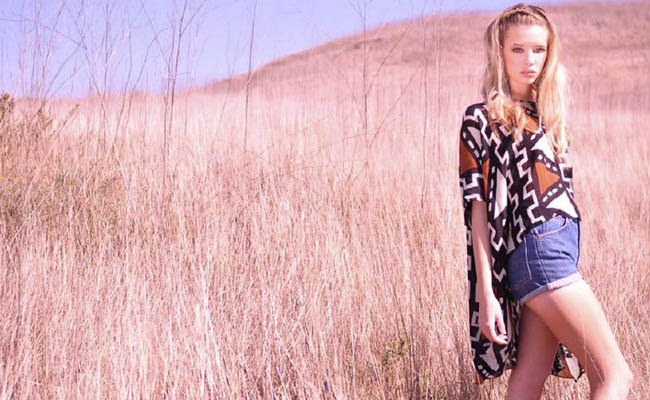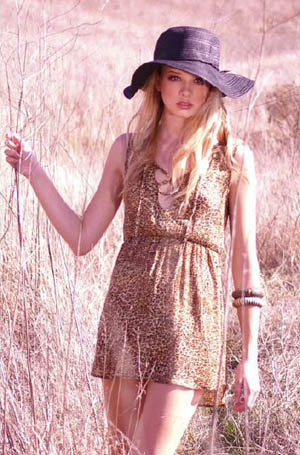 Los Angeles based womenswear label Brigid Catiis, is conquering the world of eco-chic women's fashion every day by creating individual garments made completely from recycled, reclaimed or sustainable fabrics.
And with a joined passion for vintage clothing, a love for going green, and a desire to "save the world one outfit at a time", co-founders Raissa Gerona and Damien Sritapan's established Brigid Catiis in April 2008.
However, what has brought these two passionate designers to great success is their craving to stay unique in the world of eco-fashion. In June of 2009, Brigid Catiis took an even bigger jump towards eco-fashion by using textiles that are all locally made in Long Beach, California. Each and every garment they produce is 100% green and hand cut and sewn in Los Angeles.
The Brigid Catiis team holds their standards high as they stay true to the idea that the company was established with the conviction to always, "Do Good." And it doesn't stop there. Every year Brigid Catiis donates 5% of their earnings to a variety of non-profit groups that share their passion to help better the world. Included in these non-profits are Haven House Women's Shelter and International Green Shield.
Both Raissa and Damien have also worked hard to give each one of their customers a product that guarantees exclusivity. The two make this possible by selecting designs and colors that are unique and unlike any other garment that has been produced or sold, always ensuring their customers feel special.
As there are many different eco-friendly clothing companies out there today, the Brigid Catiis team has worked together to bridge their love for the earth and contemporary fashion to create collections that are eco, unique and a whole lot of chic.