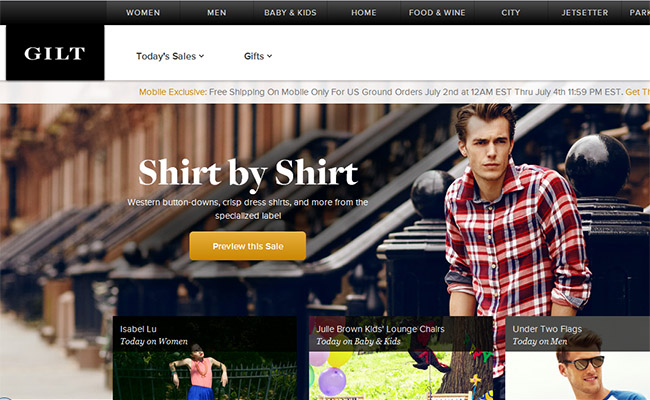 Last week I attended one of those exciting opportunities that always seem to take place in New York City.  In this case it was a talk by Alexis Maybank, co-founder of Gilt Groupe in an intimate setting that fostered more of a discussion-friendly environment  than say a keynote situation.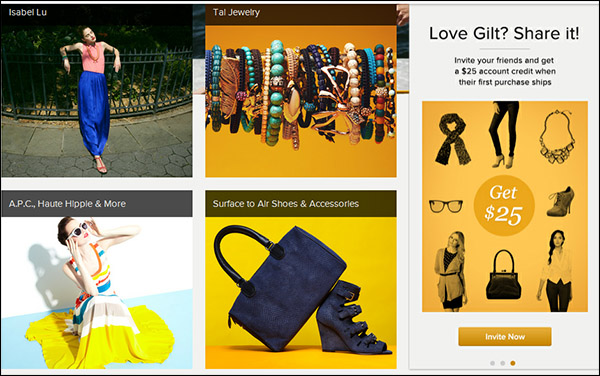 Ms. Maybank discussed a little about the founding of Gilt Groupe from idea to execution which, by the way was only a four month period, to current and future digital and mobile initiatives for the discount-based luxury e-commerce platform.
Admittedly, I wasn't fixed on tedious note taking as I wanted to enjoy the setting and soak up the lessons learned and insights shared.  With that said, here is a list of interesting points, smart lessons, and things to think about from the brain of one of Gilt Groupe's innovative founders:
When developing your website, you must give people a reason to come back every day.
Learn to tell a story with your imagery.  People have a much stronger respond to images than to text. Usually.
Styling is key when it comes to website imagery.  Editor's Note: as independent labels, you may not have a big budget for shoots and stylists.  But you need to figure out a way to work with people who are maybe new to the industry but still creative and talented and won't cost you an arm and a leg.
Always focus on the mindset of your customer. What are they doing and where are they when they make purchases.
Every product should be pinn-able, tweet-able, like-able, stumble-able, you get the point.
Never just have a product; merge editorial and commerce.
Click through always needs to be easy. No more than two clicks to purchase or you're risking losing them.
The store is migrating to the pocket. Think mobile from the start.
It is becoming increasingly difficult to standout among all the noise.  You must really know your customer.  Remember when it comes to customers, less is more.  They tell you " this is who I am and this is what i stand for"… you just need to listen to them.
Learn to anticipate what your customer wants before they tell you, and you're half way there.