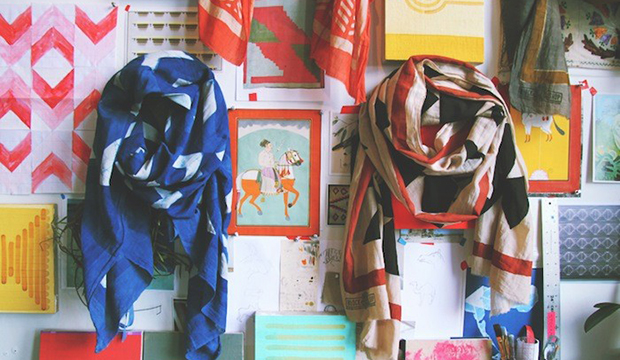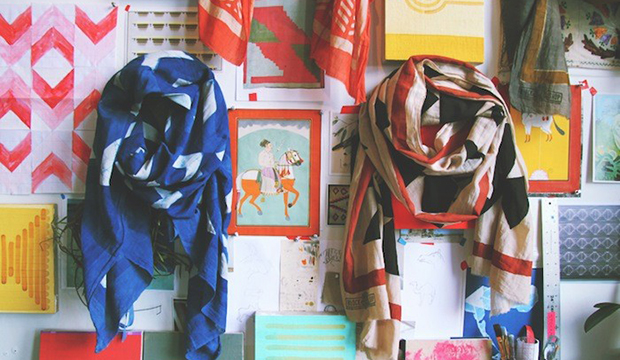 We love that slow textiles are becoming popular, and even more so, we love the designers helping it to become less of a trend and more of a lasting component in fashion.  One brand we're digging is Block Shop Textiles, by sisters Lily and Hopie Stockman.
Together, the pair launched a printed scarf label featuring fabrics that are not only stunningly beautiful- they are all made by hand in India. This mix of contemporary design and traditional techniques ensure that each piece is truly special.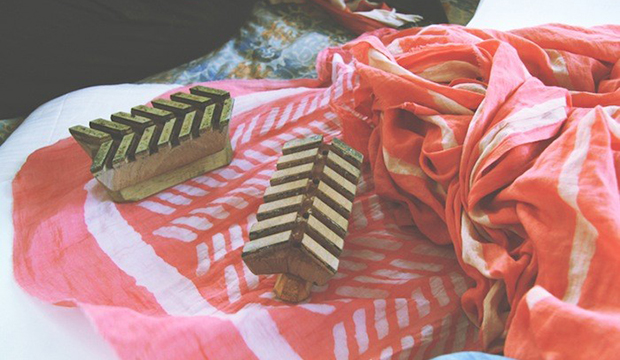 The "gleefully low-tech" production is the heart and soul of the brand.
Block Shop employs the same tried and true artisan techniques that have been used in Bagru for the past 350 years. Each scarf is hand block printed and dyed- even the stamps are carved the old-fashioned way.
The designs themselves are bold and minimalist, and contrast perfectly with the tactile, imperfect nature of block printing. Each scarf is a work of art in itself.
In addition to creating something thoroughly unique, slower artisan techniques are typically much gentler on the environment than more modern methods of production.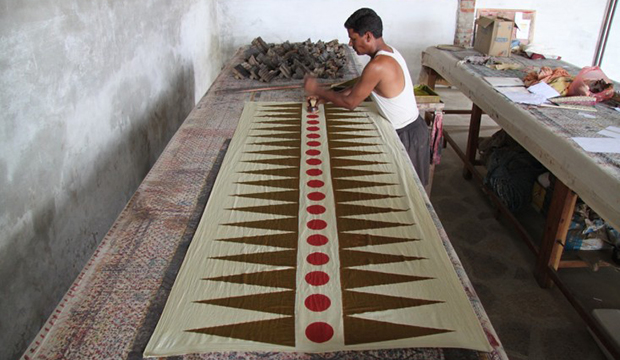 Local flowers are the ingredients used in the natural dyes that make up Block Shop's signature color ways. These plant-based dyestuffs help to avoid adding any toxic waste to local water supplies. In terms of waste-water, the brand's goal is to be able to reuse all of their processed water.
By collaborating with a co-op of 20 master printers, the Stockman sisters have created a line that is beautifully crafted and sustainable.
Not only does their business produce lovely fabrics, there is a focus on improving the community Block Shop is located in. For the artisans producing the scarves, being part of a co-op allows them more control over their workload and responsibilities, and typically entails higher wages. A portion of Block Shop's proceeds is invested into a fund that provides healthcare for the families of the print cooperative.