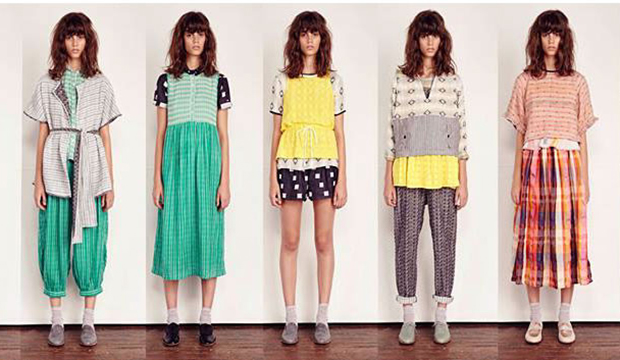 We are so into brands that are all about textiles- and Ace & Jig is the ultimate textile love story. Founders Cary Vaughan and Jenna Wilson a chic, easy-to-wear clothing line cut from gorgeous fabrics that have been hand dyed and woven in India.
The pair launched their brand in 2009 with a seasonless women's wear collection cut from yarn-dye woven fabric, and it has only grown from there.
The goal, they said, was
to create timeless garments from our own textile designs, as interesting in texture as in color and pattern. Effortless clothing that could be worn for many ways, for many years.
We say they've hit the mark! Pieces from Ace & Jig are chock full of sumptuous textures, and bright, trendy colors. The contemporary cuts of the garments give an updated feel to a traditional textile technique.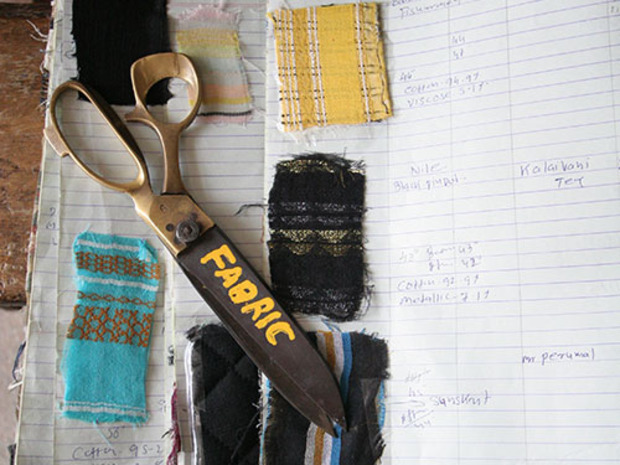 While the colors and silhouettes are updated and changed with the seasons, the iconic look of the brand originates from the use of stripes. The hand-woven stripe provides the two designers with a pattern to work with that is a timeless classic, but can be continually changed and updated.
Ace & Jig's production process is as beautiful as the garments themselves.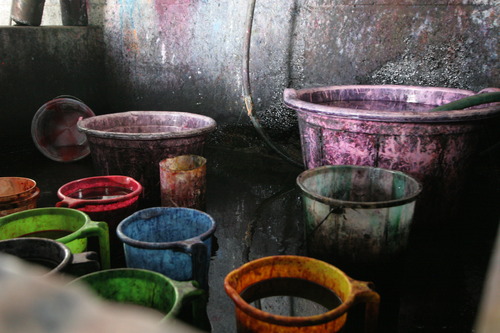 Their website is full of lovely photos featuring fabric swatches, dye pots, yarns and looms around their studio in India to illustrate each step of the meticulous hand production process. A few times a year, Vaughan and Wilson travel overseas to work directly with the artisans to create their fabric collections.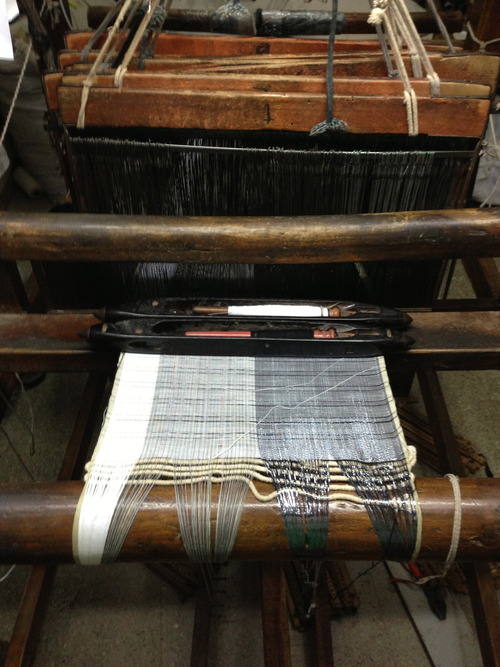 Having such a positive working relationship with their production team makes their brand that much better. "(The factory owner) loves what we're doing, so it's a very symbiotic relationship," Wilson says. "The women who are working there have free health care, and he gives fresh fruits and vegetables to his employees."
Beautiful, handmade clothing that supports talented women artisans? We love it!