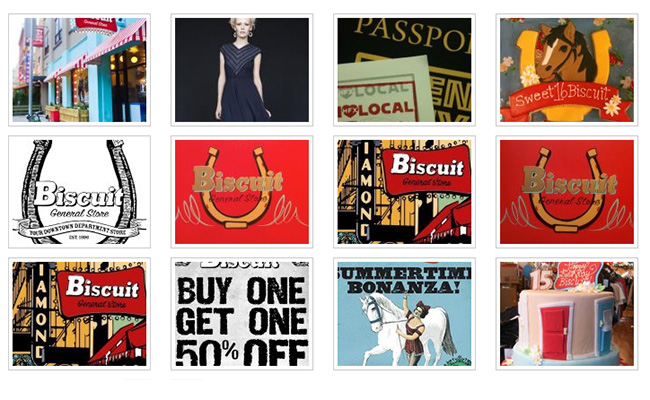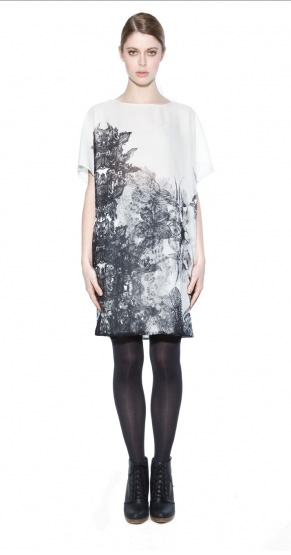 Canada's East Coast is full of not only breathtaking landscape but charming boutiques as well. Gorgeous little stores line downtown streets, overflowing with clothing, accessories, housewares and crafts. Most local, some sourced from other corners of the country, all amazing and unique in their own right.
Before I decided on which store to highlight for this article, I asked my social media followers who they would recommend and Halifax, Nova Scotia's Biscuit General Store was the #1 choice of bloggers and trend setters alike.
Opened in 1996 as 'Biscuit Clothing' with a capital of just $2,000, their mission was "to find stylish, indie/vintage inspired clothing and to present it in a fun atmosphere." In 2000, Biscuit Clothing expanded and became Biscuit General Store. They relocated to a 2400 square foot downtown street-front location and began to offer a full range of gifts, books, apothecary, home décor, and accessories in addition to an expanded selection of men's and women's clothing. The store features wholesome, retro-inspired décor with quirky features (like a ride on horse!) and as one of their Yelp referrals states "it's like everything is handpicked for ultimate awesomeness."
The store's creator and owner, Wendy Friedman, is "dedicated to growing the business in a way that benefits everyone; the customers, the staff and the greater Halifax community."
I contacted Wendy because I was curious about how an independent designer could get 'in' with a fabulous local shoppe.
StUF: Describe the basic concept of your store; who your target customer is, a general description of your merchandise:
BGS: Biscuit General Store is a modern version of a department store, a whimsical, quirky, crafty department store.  We called it "General Store" so that we can sell whatever we find that we love. We sell men's & women's clothing, accessories, shoes, unusual gifts, housewares, books… whatever we find that's awesome. I'm excited about the Bill Murray colouring book that's coming in soon from the UK!
Our main customer base is younger working people, about 23-45, but you'll find 6 year olds here for our vintage carnival pony ride and 75 year old grannies here for our greeting cards.
StUF: What are some of your most popular in store events and promotions?
BGS: I guess that our end-of-season sales are pretty legendary.  We don't mess around when it comes to sale time – we go half price storewide for one day every summer and also every Boxing Day.  It's great fun.  We also do fun promos via Facebook  and Twitter just to keep things lively… we've been known to fire confetti cannons at contest winners!
StUF: How much of your business comes from people traveling to the area throughout the year?
BGS: We're not in the main tourist zone along the waterfront, but we tend to get some of the hipper visitors to Halifax who hear about us on Twitter, Yelp, blogs, etc.  Also, we're located on the cutest street in town!
StUF: Why do you choose to carry independent designers?
BGS: It's really important to me that we support emerging designers, especially Canadians.  We need to get behind the Canadian industry, and it's really exciting to find the smaller designers who are innovating and have their own voice.  We can offer our customers something fresh and unique when we carry small designers. We love Dreamboat Lucy, by sister team Hilary and Louanna Murphy.  They're local girls, sweethearts and super-talented.  We also carry Valerie Dumaine, Eve Gravel, Allison Wonderland, Bodybag by Jude,  Birds of North America,  and lots of local jewelry.
StUF: Can you offer any tips or advice for emerging/independent designers that want to have their goods sold in local boutiques?
BGS: My best advice is to learn about how the fashion industry works – ask a successful retailer to mentor you!  We mentor a couple of small designers and it's great.  It's key to know what else is out there, and set yourself apart, so research by shopping and seeing what other small designers are doing online.  If I see one more lookbook from a Canadian designer doing early 2000's jersey clothing with silkscreens of gingko leaves, I think I'll cry.
StUF: What are some keys to success as a small business owner?
BGS: I feel incredibly lucky to have the ongoing support of our customers and staff. It seems that it really helps if you love what you do – I think that complacency kills a lot of businesses.  I still get totally excited to go out and find great stuff for the store, to come up with new ideas, to communicate with our customers every day on social media, to keep updating the store.  It's so much fun.
If you ever have the pleasure of visiting Halifax, make sure Biscuit General Store is on your 'must do' list! It's a shopping experience not to be missed. If you're an emerging designer or independent retailer, feel free to reach out to Wendy and her staff via social media through their Facebook or Twitter they'll be more than happy to answer any questions and pass along any advice they have.