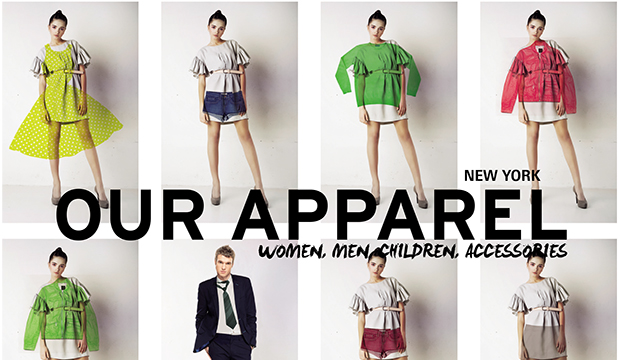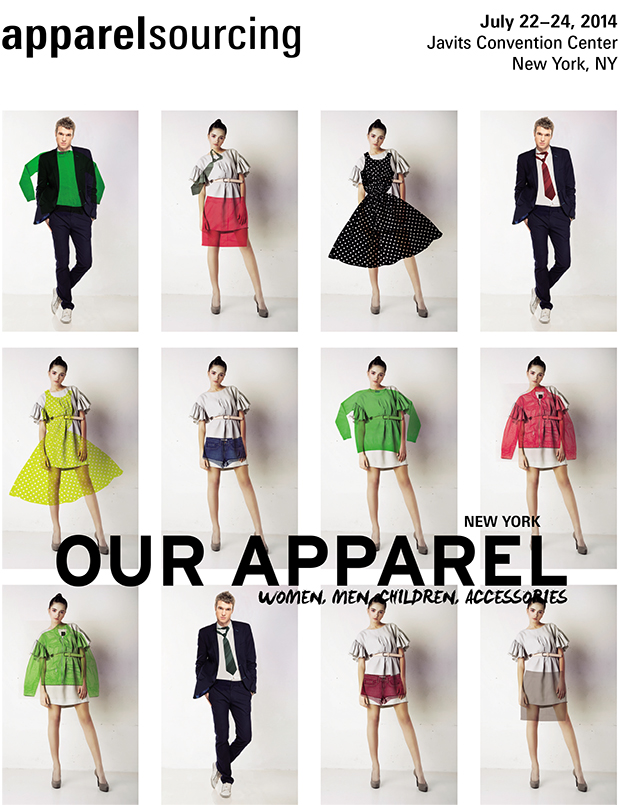 Last month we told you about Texworld USA, one of the largest fabric sourcing destinations in the U.S., offering designers access to a variety of fabrics and suppliers from all over the world.
But, did you know that Texworld USA has a sibling? The International Apparel Sourcing Show, ApparelSourcing, offers brands a great place to source from the best apparel manufacturers, both here in the US and abroad!
And what makes it even better? ApparelSourcing shares a show floor with Texworld USA. Seriously, the convenience of having the two together is pretty awesome. No running around the hectic city of Manhattan. Save that for dinner and drinks, afterwards.
At the show, you're all business.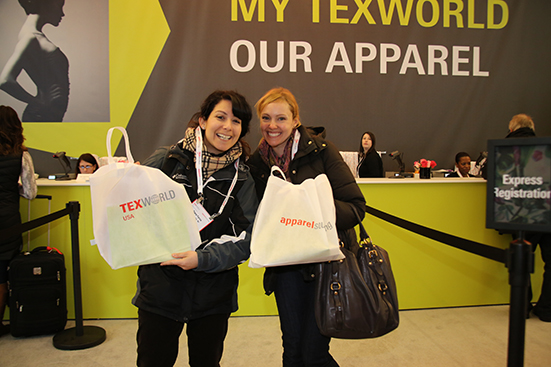 When it comes to your fashion business, the design ideas tend to be the easy part, right? They come naturally to you because you're creative. But sourcing finished apparel from reliable vendors and knowing what to ask…may not come quite as naturally.
Does your brand print on t-shirts? How about baseball caps? Thinking about creating a line of embroidered childrenswear? All of these things can be sourced at ApparelSourcing.
[box type="shadow" align="aligncenter" ]ApparelSourcing is the only show on the east coast that is totally dedicated to all of you fashion brands that need access to finished apparel.[/box]
And just like with Texworld USA, ApparelSourcing is a place where business happens. It's the place to go to not only source what you need but meet other industry people, scope out vendors, check out the trends, and learn from experts.
How can Emerging Brands benefit from ApparelSourcing?
Source those hard-to-find finished pieces. Whether your brand is built around finished apparel, you're working on a secondary line that incorporates finished apparel, or you have some exciting and creative marketing plans in the works, this is a great place to source the components that you are looking for.
Get to know vendors and  fellow designers. Trade shows are a great place to talk business. Sometimes you're talking minimums and lead times and other times you're talking business advice and operations. Regardless of the topic, when you attend shows like ApparelSourcing, you are surrounded by others who know exactly what you're going through; talking shop is downright therapeutic sometimes.
Learn the business from industry experts. The complimentary educational seminars put on by ApparelSourcing (and Texworld USA) are taught by some of the best in our industry. It's a series that really shouldn't be missed.
Understand the upcoming trends. Having a handle on what's trending in the industry, both in terms of aesthetics and in terms of the business of fashion, is extremely beneficial for running a successful brand.
So, if you need to source finished apparel, you need to check out ApparelSourcing.
Though the show is large, when you arrive you'll see that there is plenty of onsite staff and a really detailed show guide to help you navigate the show floor.
Attendance is free of charge to all industry members and online registration is open!
Show Dates: July 22nd – 24th
Javits Center
New York, NY
Though ApparelSourcing commissioned us to share this cool new resource with you, we never agree to write about anything we don't think is really awesome. Promise.