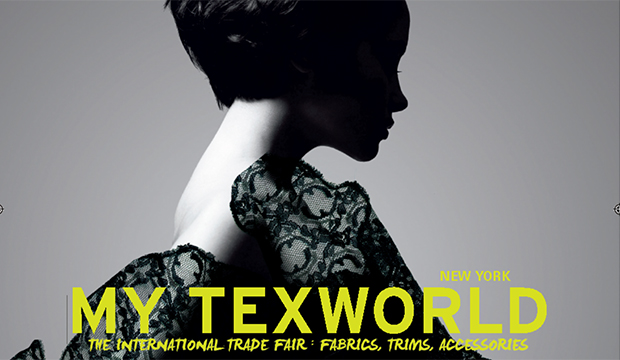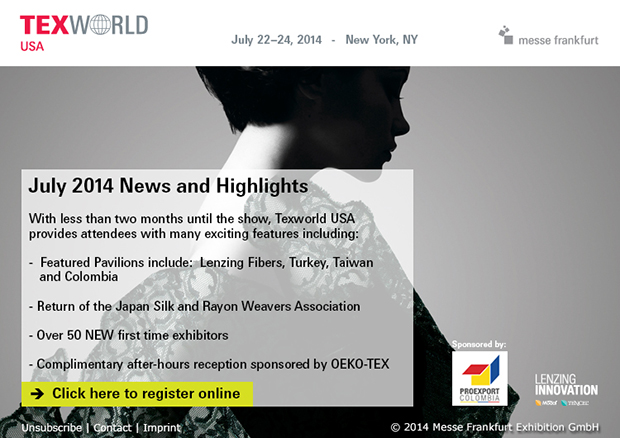 Are you going to Texworld USA next week? We'll be there and we're really excited to share that there will now be 10 US fabric mills for you to source from.
As emerging and independent brands, you are most likely taking advantage of the benefits of sourcing close to home. With an interest in connecting with you, the next generation of fashion designers,  several domestically based fabric mills have chosen to promote their products at North America's largest event focused on apparel fabrics, trims and accessories, Texworld USA.
These companies cover the full spectrum of apparel fabric sourcing options from spinners, knitters to wovens.
10 Domestic Fabric Mills at Texworld USA
Buhler Quality Yarns
Buhler Quality Yarns is known globally for its consistent superior quality, service and innovation.  Brands designate their yarns for critical production to instill customer loyalty.  Their latest innovations include Air Jet technology using Lenzing MicroModal® and Supima® cotton fibers for knit and woven applications.
Caney Embroidery Beading
Caney Embroidery Beading specializes in lace, embroidery and beaded fabrics focused on high-end markets.
Carr Textile
Carr Textile provides in stock fabric programs ready for immediate shipment for apparel, uniforms, and caps.  They offer fabrics in 100% cotton, blends, synthetics and denim.
Design Knits
Design Knits is a "knit-to-order" mill based in Los Angeles specializing in the development and production of high quality, sheer to heavy weight knits for the designer and contemporary markets.  Some of the products they will be showcasing include:
Cashmere, cotton, linen, silk, wool, rayon and Lenzing Modal®  blends
ProModal®
Tencel®
MicroTencel®
Supima blends; including their luxe collection
Denim inspired knits
Introducing their new fashion forward active wear collection
Laguna Fabrics
Laguna Fabrics is able to accommodate the fast changing demands of its customers by developing new items weekly, supplying the market with newest domestic knits.  Specializing in Lenzing Fibers and novelty yarns, their line includes French terry cloth, sweater knits, linen, contemporary basics, thermals, ponte knits and more.
Mansfield Textiles, Inc.
Mansfield Textiles is a direct, full capacity mill for all knitted fabrics that are made in the U.S.A.  They have recently added several new machines including:  three new jacquard machines to create new designs and textures for knits, open inspection machine to allow for superior quality control.
QST Industries
QST Industries is the world's largest supplier of quality construction components to the apparel industry. They supply components used in the production of children's wear, juniors and men's and women's wear.
SG Knits, Inc.
SG Knits will be showcasing a wide array of knits from novelty yarns and stitches. They will also feature new fabrics produced for garment dyeing and athletic performance. In house services include new embellishment techniques, garment production and printing.
Thermore
Thermore is a global supplier of better quality insulation products for outerwear.  They specialize in thin profile, down touch, adaptive "smart" technology and recycled products.
Tuscarora Yarns, Inc.
Tuscarora Yarns is the largest domestic manufacturer of specialty yarns in the U.S.  They have the ability to blend multiple fibers including cotton, polyester, acrylic, rayon, wool, flax and nylon to name a few.  They will be launching their new Granite® yarn in black and natural for a unique two color look in addition to showcasing new novelty blends with cotton surface effects that make bright colors even more vibrant.
Though Texworld commissioned us to share this cool new resource with you, we never agree to write about anything we don't think is really awesome. Promise.