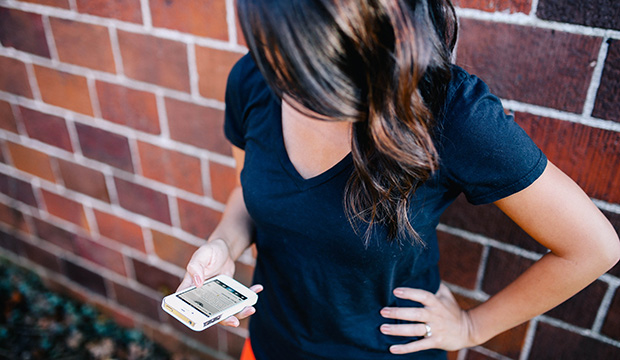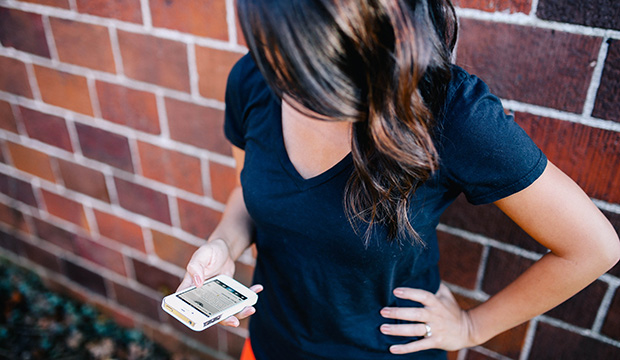 While we prefer textiles and color hues over calculators and spreadsheets, the significance of using the latter does not change. The real brain behind your business is your finances. Good news for us, there are numerous digital tools that can help to managing your business finances much, much simpler.
Take a look at the 5 financial tools that can help you run your business like a financier.
QuickBooks
You're probably thinking "Yes, I know about this already" accompanied by a large eye roll but there's a reason why QuickBooks is so popular among emerging businesses. It covers all your needs: bill payments, income, invoices, payroll, bank account management—you name it, QuickBooks covers it.  It is customizable and handles simple bookkeeping tasks for you.  It also will assist in helping you create a business plan, eliminating paperwork, and finding weaknesses in your business.
The best part? You can share your QuickBooks data with over 100 programs including Microsoft Word and Excel, making it easy to integrate your data into presentations, business proposals, meeting notes, or just personal references.
QuickBooks can be purchased for a lump sum and installed on your computer or you can pay a monthly fee and use its cloud version, which is all online.  You may be dishing out some cash for this one—but you'll be thanking yourself later.
Microsoft Excel
One of the most obvious queens of finance, also the most feared. Microsoft Excel can pretty much do any financial function ever…if you know how to tell it to.  The most intimidating part about Excel is knowing how to maneuver your numbers with pre-set formulas to give you an accurate outcome. But don't run away from it—there are so many ways to learn how to use Excel; you can ask a friend who knows it, search for YouTube tutorials, or look on Groupon for a discount on Excel classes.
But why go through the headache? Excel can be the backbone to the growth of your business. You will be able to manipulate numbers to forecast, project, test, and study the financial future of your fashion business.  Excel differs from other programs by offering the chance to use raw data and really create whatever you want, whether it is graphs, reports, financial statements, future projections. It's the one tool that gives you the leeway to map out your business finances in a way you want (granted that it is factual and correct).
Just like QuickBooks, you can buy Microsoft Excel for a lump sum, install, then enjoy.
Mint
The New York Times has declared Mint.com as "Your financial situation, in the palm of your hand." Mint.com provides an online space to help your organize your finances.  It automatically organizes your spending into categories, such as travel, supplies, etc.  The best part about Mint is that it helps you set up financial and budgetary goals based on your needs—set up with automatic updates at your discretion.  It is your financial buddy on the go!
Why is it important?  Running a fashion business is hectic and your money can disappear in a flash.  This tool can help you keep track of your bank account activity, monitoring and recording where and how you spent your money, while self-generating graphs and reports on your spending history.  This can provide a clearer 360 degree view of your financial situation, both personally and in your business.
Mint.com is free and fast to use and sign up.
Expensify
Expensify can make viewing your outgoing cash flows seamless.  It provides a way to automatically take your expenses from your credit cards and bank accounts to create expense reports. It can even capture mileage, time, and reimbursable expenses and then code these expenses to gain/loss or custom accounts. This feature-loaded program can do more than we can list.  Duplicate expenses: gone – Expensify does it automatically. Unlimited receipt upload and storage, you can even upload a receipt by just forwarding your receipts to a customized email. Global support ranges over 160 currencies and taxes.  If you have someone else recording your expenses, you can set rules and approval requirements to ensure your expenses comply with your business' policies. This is just scratching the surface of its plethora of features.
The most convenient part about Expensify?  You can export your expense reports directly to QuickBooks, cutting your work in half.  Your accountant will love you. Did we also mention that there is a mobile version? It's almost too easy.
And the magic words come next…it's free.
BodeTree
What if there was software that took the top-notch financial tools used by the big Fortune 500 companies, simplified them, and then made it user-friendly for a small business to use?  Look no further, we've found it.  BodeTree has created an online dashboard that provides you with financial analytics and assists you in creating professional reports, on a level usually produced by a pricey consultant.  They know finance isn't for everyone (Someone finally understands us!), so their software helps you understand and analyze your financial data minus the hair pulling.  The application imports information from your QuickBooks creating an accurate holistic view of your business—without the double-data entry.
Why should you love this? We stress about looking at where our business is now but it is imperative that you look at where your business is going.  Through their "Business Enlightenment" feature, you can get a thorough assessment of your company's current financial health to facilitate the next steps to your future success. Also, it's named after the Bodhi tree, which is where Buddha famously achieved nirvana.  That's pretty cool too.
It is about $50 a month or a flat $500 a year fee.
These tools single-handedly or collectively, can strengthen your financial views of your company without giving you a complete headache.  They aren't necessary for success but can certainly help catapult the growth of your fashion business.