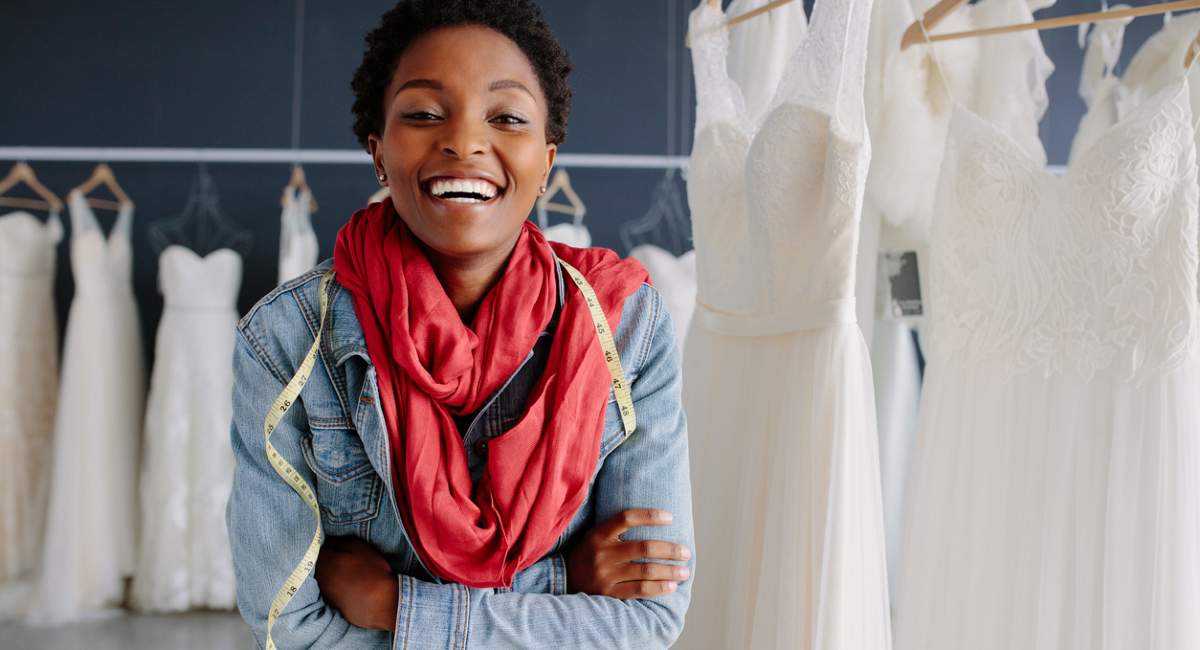 Launching your fashion business is a big step, both personally and financially. Are you struggling to find the funds to get started and get your brand out there? Try some of these strategies to fund your fashion business.
1. Fund Your Fashion Business By Dipping into savings.
Long before you start actually planning to launch your fashion brand, start saving. You may already have a little extra money set aside. If you're working at another job and you know that you want to launch a fashion brand, this is the perfect time to start putting back extra money out of every paycheck. Even just 10-20% of your paycheck may add up faster than you think!
You may also have access to long-term savings accounts. This will help you get over the hump and get your fashion brand started. While you shouldn't exhaust your emergency savings to get started, using some of your savings can help you get your brand off the ground and avoid the need to pay interest on loans later.
2. Take out a small business loan.
A small business loan can offer the perfect opportunity to move forward with your fashion business. Small business loans can be used for a range of business purposes, many of which can help you get your fashion business off the ground. You can use a loan to buy your initial stock, to purchase or lease space to work in, or even to fund your marketing efforts.
Before you try to get a small business loan, make sure you have the answers to several key questions.
How much do you really need? While you don't want to go for a loan amount larger than you really need, which could leave you struggling to make payments, you also don't want to undervalue your financial needs as you launch your fashion business.
What payments can you reasonably afford to make? Make sure that you carefully consider what your budget will look like.
Do you have collateral to back the loan? You might, for example, want to use equipment or real estate that you have purchased for the business as collateral, which could help you get a better overall interest rate.
If you do need to get a small business loan to get started, make sure you compare local lenders and have a good idea of what they can offer you. Keep in mind that local credit unions, especially if you're a member, may offer better rates than big banks and other major lenders–and may make it easier to secure the loan you need.
3. Explore crowdfunding options.
Crowdfunding is a highly effective way to help generate interest in your fashion business. At the same time, you'll gain some of the funding you need. Crowdfunding sites spread the expense among multiple people in the early days. This can make it easier for you to come up with the initial capital you need to get your business off the ground.
Your crowdfunding options may vary depending on what type of support you want. For example, on Kickstarter, you can request funds to help you meet your launch goal in exchange for specific products out of your fashion line, while Indiegogo will allow you to create a marketplace for your products, where you can help generate interest and raise the funds you need to get your brand started. Crowdfunder, on the other hand, will allow investors to choose to back your fashion business in exchange for a share in your company.
Make sure you carefully consider both the benefits and drawbacks of each potential platform. If you use a platform that allows interested buyers to make a purchase–including purchases made well ahead of your launch date–for example, you may want to be sure that you choose a reasonable reward system for your donors, and that you'll be able to deliver on those rewards.
On the other hand, keep in mind that if you choose a platform that requires you to provide shares in your company in exchange for those investments, those investors will have a long-term share in your profits. Choose the funding option that makes the most sense for you and your business needs.
4. Try some side gigs.
It's not unusual for fashion founders to work side jobs to help fund their new business in the early days. You may need to work more than one job for a little while in order to generate the income you need to launch your fashion brand. Fortunately, there are several side gig options that can help you to achieve your financial goals. You might want to:
Write blog posts about fashion and monetize them. You can do this either by selling your posts to other brands or by drawing in traffic to your own blog.
Become a social media influencer with backing from other brands
Create videos about fashion, brands, and all the things that interested people might want to know about changes in fashion
Pick up a side job part-time
Create an Etsy shop, where you can sell items you've created–including your designs!
Become a personal stylist or shopper
As your side gig grows, you'll find that it can help generate ongoing income. And you may find that it also helps keep you afloat financially while you manage the initial costs of launching your fashion business.
Launching a new fashion brand may take time. Fortunately, there are resources that can help make that process easier. Check out our webinar to learn more about how to launch your new fashion brand and increase your odds of success.