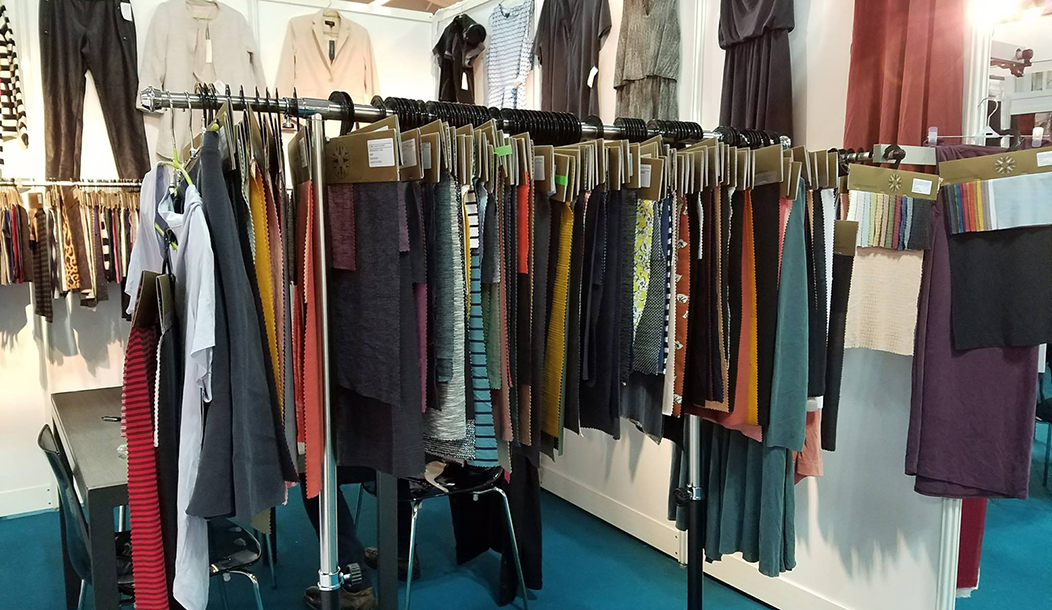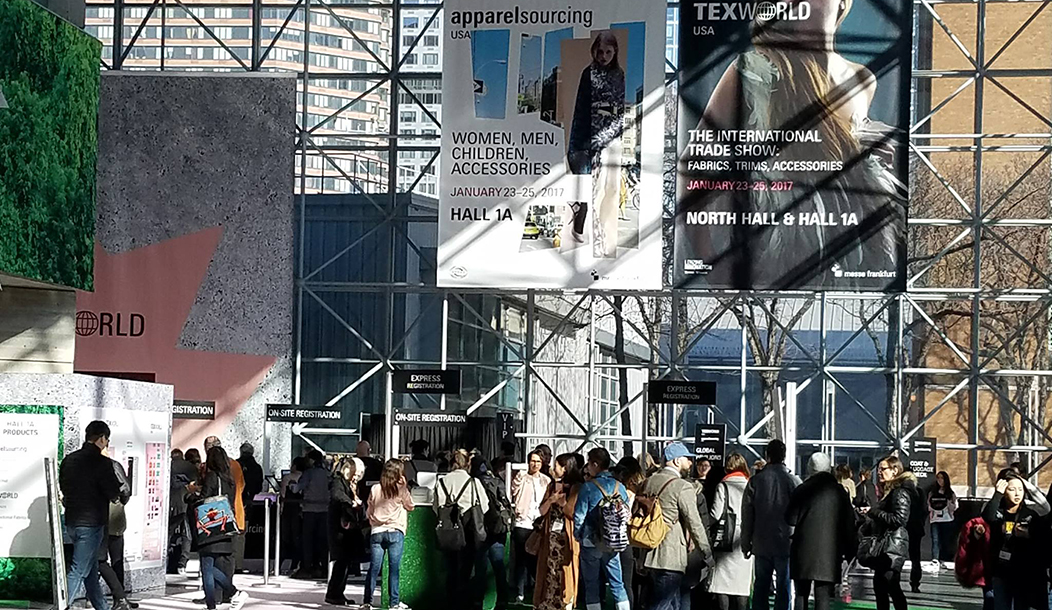 In the StartUp FASHION Community there are a lot of discussions around attending events. Conferences, trade shows, meetups, workshops…everyone is asking…
"Who's heard of this one?

"Who's going to that one?

"Anyone been to these?
There's feedback, suggestions, experiences, and some back and forth chit-chat about which ones make sense or whether it's worth it to attend. I get that. We're always hearing how important it is to get out from behind the computer, meet fellow fashion business folks, and be involved in the industry.
But with all the options out there, combined with limited budgets, it's tough to decide which ones are right for your business and your brand.
There are some questions you can ask yourself before signing up to attend an event, to help make sure it's time and money well spent.
Does It Fit in My Budget?
Attending an event for business inevitably taps into an important and protected resource — your money. Before deciding to attend one, you should take the time to review your budget. Figure out if now's the time to spend the money or if you should be saving and budgeting for something in the future.
Remember, even if the show itself is free, there are always expenses associated with attending. And this isn't a bad thing. One of the smartest things a business owner can do is get good at spending money on the right things, things that will grow your business, rather than hording all your funds for fear of losing money.
OK, so what are some of the things that contribute to budgeting for an event?
Train/air/hotel fare– if you don't live in the city where the event is happening, obviously.
Transportation– If you can't walk there, then getting to the event from where you're staying is a cost you will incur.
Food and other sustenance– you gotta eat.
Networking- yep, often not thought about, but once you're at the event you usually find out about happy hours, dinners, and other post-event get-togethers that you'll want to attend.
Business materials– depending on the type of event you're attending, you may want to have some printed materials with you. Things like business cards, lookbooks, line sheets, and post cards are all good options.
Can I Do More Than Just Attend the Event?
After reading the point above about budgeting, you may be freaking out a little. Don't be. Like I said, spending money on your business is essential for growth. Especially when the money spent is for more than just the event.
Which brings me to this second point– what else is going on in the city of the event that you can join in on to get the most out of the money you're spending?
Is it in a place like New York where you can visit some of your favorite industry resources or visit ones that you haven't yet?
Have you been chatting with other designers via social media and email who will also be in the city and you could finally meet up with?
Is it a "season"? Meaning, is it sourcing season, market week, or some other popular time in the industry that will mean lots of piggy-back events and meetups you can participate in?
When you can make a list of several things to do in addition to the event, then the expense becomes a no-brainer.
Will There be an Opportunity to Learn Something?
By this I mean, does the event offer more than just networking? I know this sounds simple, but it's not. Because I will tell you that I've attended too many conferences and meetups with agendas full of workshops and learning opportunities that have fallen flat.
Ask fellow designers whether they've attended and if they learned anything.
Research the people teaching the workshops and their experience and expertise.
Make note of the diversity of the topics being taught. Will you walk away with new knowledge in several areas or is it pretty narrowly focused?
Are the Speakers Industry Leaders?
A lot of events have speakers associated with them– keynotes, seminars, round tables–  these are all instances where someone will be speaking on a topic or an idea. They will be presenting a point of view and it will be up to you to take from it what applies to you.
Speakers can be motivational, inspirational, or educational. Ideally, they're all three! And it's a good idea to figure out if the speakers at the event are people who can speak on the topics that are important to you.
Reflect on your current business needs and whether the speakers are talking about those things.
Research the style and points of view of the speaker to see if you jive.
Are the speakers showing up and speaking at tons of events or is it not-so-easy to get to hear them speak?
When you hear about an event and it catches your attention, go through this list to figure out whether it's the right event to spend your money and your time.
Two shows that I'll definitely be at this season are Texworld USA and Apparel Sourcing USA (both happening at the Javits in NYC). Not just because they're our sponsors, but because they're two shows that answer "yes!" to the questions listed above.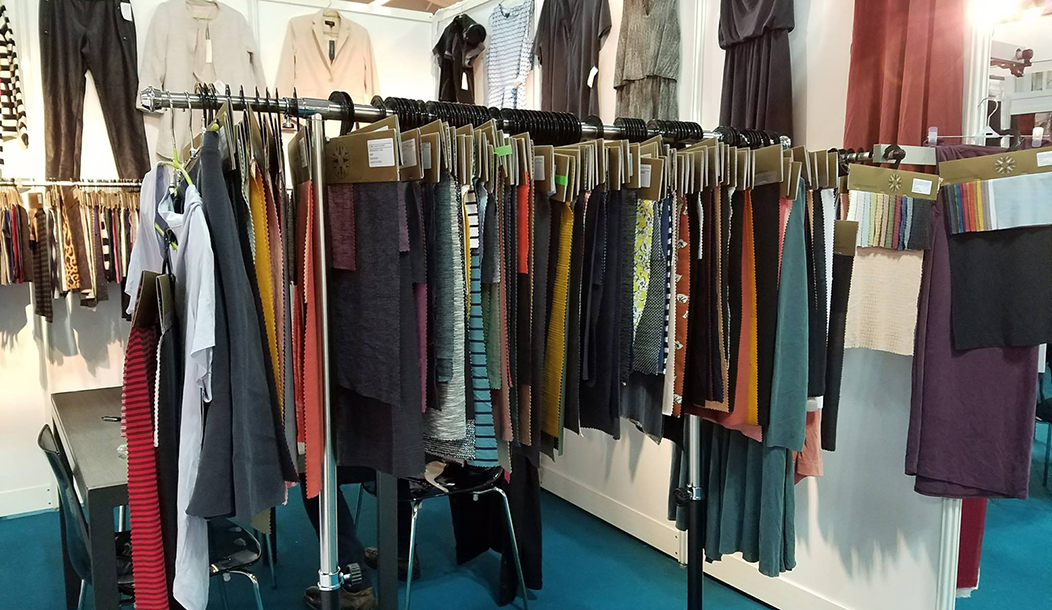 I attend these shows every season, but I'm especially excited for this July show because I'm getting even more involved! I'm working closely with the team at Texworld USA to put together happenings specifically designed for you, the independent and emerging brand.
Best part? The show, seminars, meetup, and fireside chats are all free for industry pros.