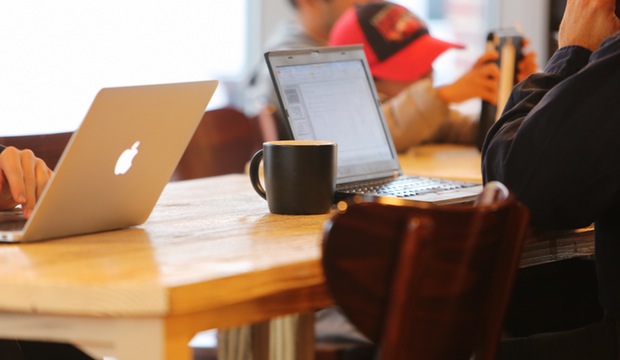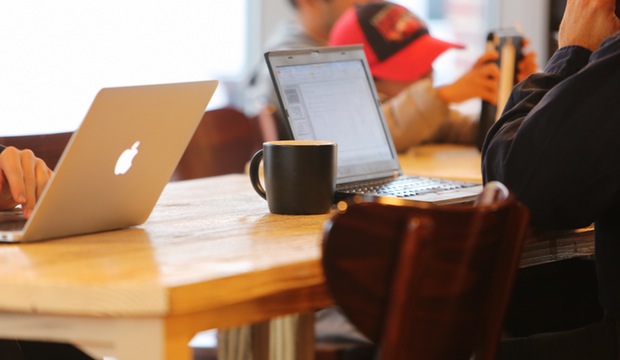 Google Analytics, a free tool through Google, is one of the best resources for brands when it comes to uncovering trends, data, and insights about the consumers who are coming to your website in order to improve and grow your business.
According to Orbit Media, the terms you need to know in order to get started and understanding your dashboard and use it frequently are the following:
Users

: These are people who have visited at least once within your selected date range, and includes both new and returning visitors.

Dimensions

: These are descriptive characteristics of an object. For example, browser, exit page, and session duration are all considered dimensions.

Metrics

: These are individual statistics of a dimension, such as Average Session Duration or Screenviews.

Bounce Rate

: This is the percentage of single-page visits, meaning that someone left your site from the same page at which they entered; aka, they didn't interact with your site.

Sessions

: A session is the period of time that a user is actively engaged with your website.
When it comes to growing your business there are three areas you want to focus on:
Traffic Sources

– Where they're coming from.

Audience Profile and Demographics

– Your visitor information.

Behavior on Site

– What they're doing when they get to you.
Traffic Sources
You want to look at your traffic sources to see where your audience is coming from and what sources are working the hardest for you. Let's take a look at what types of sources may occur and why they're each relevant to pay attention to:
Direct

: Visitors that came directly to your website by typing in your site URL. This means your awareness is pretty good and people are wanting to discover or learn more about what your brand has to offer. That is a great thing. If this is lower on the list, then it means your awareness still needs some work, which as a startup is not a shocker. Getting direct traffic is never easy, and is something to strive for, but not be worried about at the start.

Organic Search

: These results are free and amazing. An organic search visitor is someone who is searching for you or something/someone like your brand. They are interested in your product or service and either want to learn more or purchase. If they find you through organic search, it means your SEO strategy is working well. If this % is lower on the list, it's an indicator that you should work on your keyword strategy and what could help drive your SEO up against your competition.

Paid Search

: People who found you through your Adwords campaigns, which is good too. It means your paid search strategy is working. Again if this was lower on the list, then either your budget is low (no problem, you can work on that), or you need to reconsider your bid strategy on the keywords you've chosen.

Referral

: Referral traffic is a great source because it means that other sites are linking to yours and creating more traffic for you. It may behoove you to give them a high-five back and link back to them if it's appropriate. This could also mean that your syndication strategy is working well across blogs and websites.

Social

: This section used to be within referral traffic but now broken out to give you a clearer picture to see which social channel are working hardest for you and driving the most links back to your site. It gives you the opportunity to see what channels need to work harder, and which ones you may want to invest more in.

Email

: The visitors that came from your email campaigns; like social it allows you to see how hard your strategy is working in this channel and if it needs some optimization.
Audience Profile and Demographics
The audience section allows your brand to dig into insights of your website visitors and see a little more about who they are and if it fits who you thought your target consumer was/is. It allows you to dig into:
Gender

– understanding if there's a balance or if your brand skews in a particular direction

Age –

understanding the mindset by age/life-stage

Location –

understanding where your audiences are coming from

Browsers –

understanding where to test your content (always)

Mobile devices –

understanding how your content is being viewed
Knowing this data allows you to tailor your content a little better, and understand which audience is actually consuming it versus not. For example if your audience is predominantly female, you may want to ensure you don't start creating content that will scare them away. If your audience is younger (millennial), you don't want to suddenly start putting out content that will not be of interest to them. Not only does this help with the content you create, but it helps with the messaging of the content. You may use more casual tones with younger audiences (assuming it fits your brand tone and voice that you've established). In the end it's always a balance of your business goals, brand voice, and consumer interests.
Behavior on Site
The visitors' behaviors on your site will help indicate what content on your site is actually working. You can see:
What pages people spend time on

– to see if where you are driving them is working, or if there are other pages you should be focusing on more (i.e. certain products, particular blog content, etc)

Look to see the flow on your site

– how do people travel from page to page, where do they seem to go naturally (or get stuck)

Where's the drop off?

There is probably a particular place people automatically bounce from or get stuck and leave. See if there's a way you can route them back around (so they don't leave) to where you want them to be, or to content that seems to be working well for your brand

.
Your Homework: Go play around on Google Analytics and see what it means for your brand.