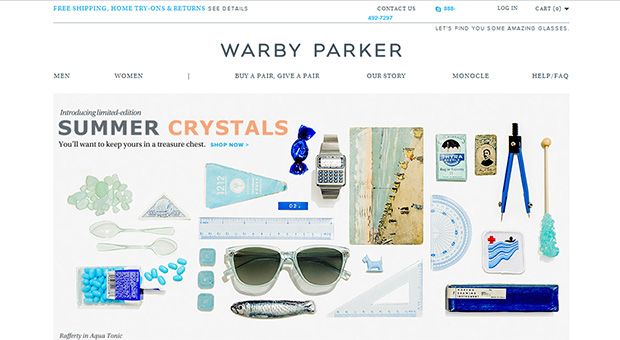 Today we attended out first seminar at WWDMagic, Bridging the Gap Between the Online and Offline Retailer, presented by Nicole Guarascio a trend director at StyleSight.
There were a lot of important topics covered in this seminar including Consumer Attitudes, Mobile Shopping, Content Meets Commerce, Transforming Fashion, Social Shopping, Mobile Payments, and Online Moving Offline.  Here's a breakdown of the topics, highlighting the important points and useful take-away's.
The relationship between consumerism and technology is constantly evolving.
Consumer Attitudes:
Desire #1: Excellent customer service: consumers are demanding highly customized customer service.  There has to be no-hassle everything.  There can be no headache with anything you do on your website and everything should be just one click away.
Desire #2: Value:  a great product at great value. As a brand, the key is not to be everything to everyone.  Choose a niche and go after it 100%.
Desire #3: Ethical:  there needs to be real change and go beyond eco and sustainable and organic.  There should be a focus on big picture ideas here, the concept should be ingrained in your company.
Desire #4: Access to Information: consumers want a lot of information and they want it to be accurate.
Desire #5: Digital Luxury:  No,  the online world does not cheapen a brand. Eight out of ten high net worth individuals use the internet daily and 60% of online luxury consumers start their search on the internet.
Desire #6: Personal Technology:  Convenience is key.  A great example if this is the St. Regis e-Butler, that takes care of just about whatever you need.
Desire #7: Security: Mobile shoppers want security, it's a major concern.  When you're creating your website, make sure you do your homework on reputable check out systems.
Content Meets Commerce:
When it comes to creating content for you website, consumers are going to be picky.  With increased competition, they will put their blinders on against anything that is not attractive and honest, with current technology and clever marketing. You need a unique voice that stands out.
Good examples of success stories are Net-a-Porter, Oi Polloi, Refinery29, and WhoWhatWear.
Transforming Fashion:
Brands needs to think about ways to transform fashion into something new and exciting. Current examples:
Slimming the supply chain.  Look at companies like Everlane and Warby Parker, they're removing the extra step. 

Subscription based websites like Stylemint and JewelMint have had huge success. 

Social shopping  on sites like LystIt, StyleFeed, Mulu, and StyleOwner

Augmented reality
Mobile Payments and The Digital Wallet:
25%of online shopping is mobile only

Microsoft predicts that mobile will outpace desktop by 2014

54% of people said they wouldn't recommend a website that was not optimized for mobile….

…yet 70% of websites remain un-optimized. 
Online Moving Offline: 
Online only brands are realizing that tangible, person to person interaction is still really important.

They're taking up window space and creating an offline experience.

They're opening small novelty shops, in targeted areas, and realize that it's not about making money but creating a place the customers can come, hangout, and interact with the brand. 

They're working on capsule collections with/for brick and mortar boutiques.
A lot of these ideas can seem like something that only the big brands can implement, like augmented reality for instance. However, the key take away here is that a brands relationship with the consumer need to be constantly evolving and improving.  Small brands can observe the initiatives of larger brands and think creatively about how they can implement this way of thinking into their own businesses.