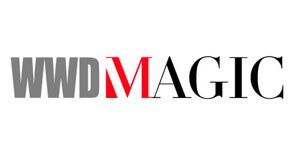 Sorry for the late posting.  It still amazes me that in 2011, it is still difficult to find WiFi enabled public spaces.  I figured I'd post it anyway.
Written Saturday 2/12:
It's 4:45pm EST and I'm sitting at Gate 4 in JFK, excitedly waiting for my flight to Las Vegas.  I'm off to conquer the WWD Magic Tradeshow, as one of the lucky hardworking and knowledgeable fashion bloggers selected to cover the event.  Through a series of blog posts, tweets, whrrl check-ins, and tumblr updates, we will happily take on the responsibility of sharing all that the show has to offer; from vendor information and label praise to discussion panels and behind-the-scenes antics. You probably know all of this already, as I have not shut up about it since I found out in late December.  Keeping this fact in mind, this post is not another post about the logistics of the trip but rather the start of my Little Las Vegas MAGICal Diary.
It is always exciting when I find myself being recognized for my work as both a blog writer and an expert in my industry; fashion with an emphasis on textiles and sourcing.  And I have to say, it never fails to feel utterly flattering and totally thrilling.
For most of last week I had the flu.  Always annoying in its own right, illness kept me from "preparing" for this exciting adventure in the five days leading up to my departure.  Today, the day I am actually airborne, is the first day that I am really feeling like myself again.  You have no idea how hard it was to remain in bed, computer at bay, outfits not being prepared, research not being done.  But I knew if I wanted to be well by flight time I had to just chill the heck out.   So chill out I did and now the time has come.
I finished packing without having tried on multiple outfits, without having painted my nails, without having completed my "plan", without having gleefully tweeted my heart out.  But despite my lack of last minute prep, I am ready! Ready to report from the heart of one of the fashion industry's most relevant events.
So, readers please stayed tuned for all the updates.  And don't be shy, tell what your interests are, let me know if I can check something out for you.  I want to get as much out of this event as I do!