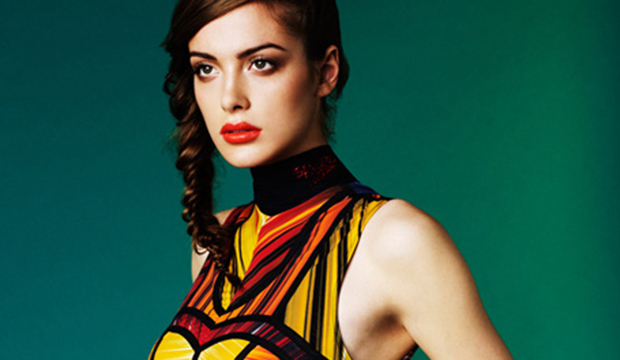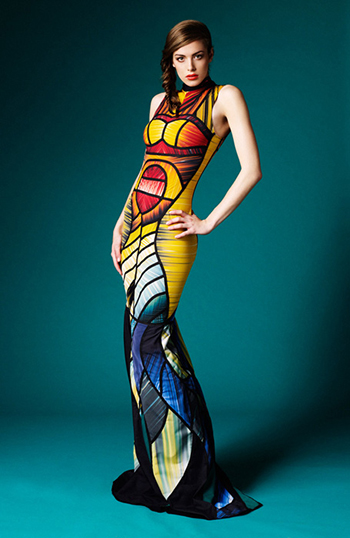 The weather has finally cooled off, and summer is now a distant memory, along with the 2012 Olympics. So much (certainly well-deserved) fanfare goes into each games; stadiums are built, plane tickets are purchased, uniforms are designed, cities are turned up side down.
But what happens when the events end and the excitement dies down? What about the excess in everything, including textiles? Designers Orsola De Castro and Filippo Ricci have decided to address this issue of excess.
The two are no strangers to innovations in sustainability: they have been designing high-end garments using recycled materials for the past 15 years under the label "From Somewhere."
In response to this summer's Olympics, they teamed up with Speedo to create the Unity dress, a garment made from recycled Fastskin3 Super Elite swimsuits worn in the London games. The gown features gorgeous color blocking, utilizing the team colors of the U.S., Great Britain, Australia, Germany, Spain, Japan, Canada, the Netherlands, and Israel.
While De Castro points out that the dress is "about the environment and preserving water," it also speaks about a different kind of preservation. Namely, recycling what already exists rather than producing new materials, especially for fashion lines.
In fact, this is not the first time From Somewhere and Speedo have teamed up for a sustainable collaboration. When a change in competitive swimwear regulations rendered Speedo's LZR Racer Elite superfluous, an entire collection was created from the unused suits.
Such a line is proof that there is a whole host of materials just waiting to be used; all it takes is a little creativity.
While the Unity dress is not being mass-produced, it certainly brings special awareness to the issue at hand. And in this instance, not only does it drum up public support; it also brings sustainable fashion to the attention of a big name, Speedo, in the garment industry.
Do you think that in seeing such collaboration, other mainstream labels could potentially follow their lead? Do you think they'll see the beauty and innovation and be inspired?