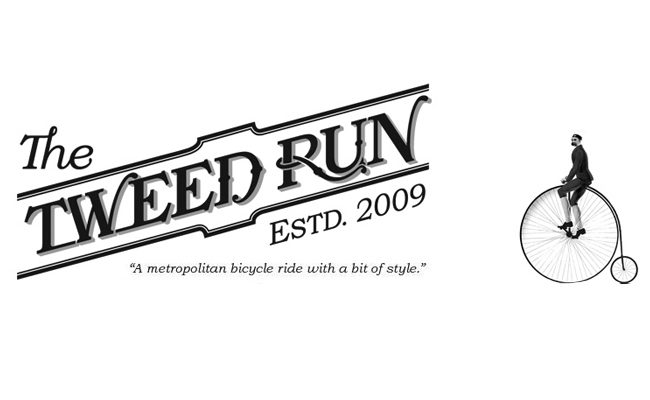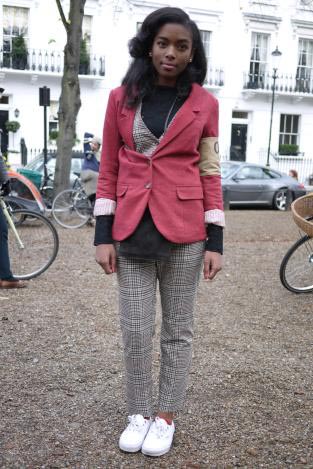 As I was perusing WGSN, I came across photos from the London-based Tweed Run sponsored (of course!) by Ralph Lauren.
Contestants partake in a 12-mile bike ride through the city decked out in their tailored best: think vintage bicycles, blazers and ties! Many went all-out; mixing fabrics and accessories to each create a unique homage to British sophistication.
The deliciously preppy images were a reminder of why I love the colder months. Tweed fabrics are classic fall and winter staples that have always remained relevant. But what defines tweed exactly?
A true tweed fabric is a woven textile made from rough, unfinished wool. The color palette is generally neutral, and texture is added by spinning several different shades together for a two or three-ply yarn. When woven, this yarn creates a "heathered" effect that is characteristic of tweed. It is a looser weave to allow for movement and flexibility. As long as a fabric has these characteristics, it can be considered tweed.
When it comes to pattern, this textile comes in a variety of different styles. It can be a basic plain weave (where the threads are vertical and horizontal with no loom-controlled patterning). However, tweeds are much more fun when they have texture! Twill is the most common example of this, when the fabric has been woven in a diagonal "ribbed" pattern. Herringbone falls into this category, and it is one of my favorites! The ribbing goes in both directions to create a zigzag pattern that looks incredibly chic!
Another more complex twill that is just as beautiful is the classic black and white tessellation everyone is familiar with-houndstooth. The iconic shape can be seen on all kinds of clothing and fabrics as a print. However, true houndstooth began its life as a woven fabric.
There are also more intricate patterns that layer weave structures to work in conjunction with plaid color schemes.  An example of this is less well known, but considered to be a classic: Prince of Wales Check. Edward VII designed the original fabric for hunting purposes. It is characterized as a large pattern (with a repeat of nine inches), often made as a lightweight suiting. Two checks in different colors cross over each other, and the square in the center is a houndstooth pattern.
All the beautiful fabrics from the Tweed Run definitely has me inspired to bring some prep into my wardrobe for the rest of the long New England winter! What about you? For more awesome photos, see www.tweedrun.com. For more awesome trends for the upcoming season check out WGSN!