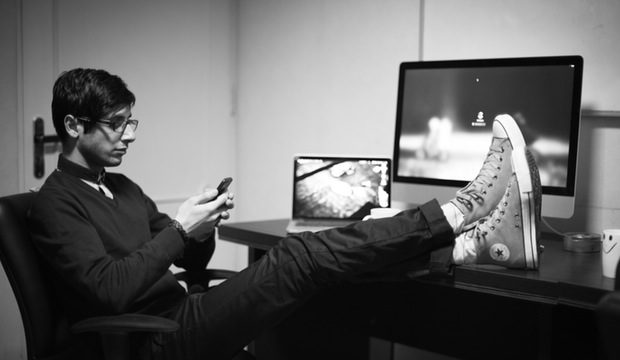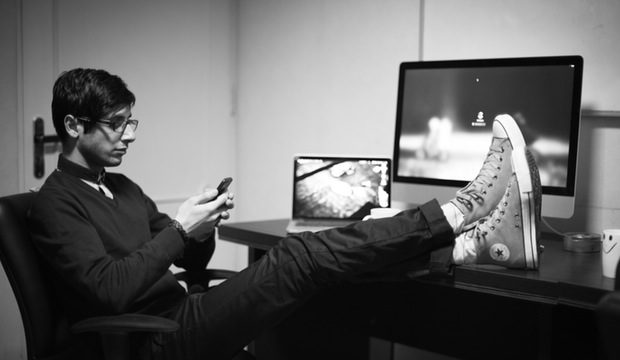 Hashtags are short catchy words or phrases preceded by a # used on social media platforms such as Instagram, Twitter, and Facebook to communicate ideas, facilitate conversations around specific topics, and group trending topics together in one easy-to-find spot.
The opportunities to label anything and everything with hashtags are endless! But does that mean one can throw a # in front of any word or phrase and just start posting?
Enter trademark law. A trademark is a device in the form of a word, design, and/or slogan that identifies a brand.
Many fashion businesses and brands apply to REGISTER their brand names and slogans with the United States Patent and Trademark Office (the "USPTO"). Registrations are based on classes of goods and services – so when you register, you pick a specific category of goods and services that you are seeking protection in. If the USPTO approves and registers it, then that brand owner has the legal, exclusive right to stop others from using their trademarked brand names and slogans without their permission in that class or a related class.
So taking this point to its logical extension in social media – does this mean that brands who own their trademarks also own the #hashtag versions of their brand names and slogans?
Trademark laws were enacted to prevent unfair competition and to protect consumers. That is why trademark protection is based on classes of goods and services. The assumption is that businesses compete against others in their industries, and consumers are more likely to be confused by brands in the same or related class.
The unfair competition theory goes something like this: If a brand owner spends time, money, and effort to build a brand name that consumers recognize, other businesses should not be able to "free ride" off of this "brand equity". In theory, only the brand owner should be able to benefit from this consumer goodwill.
Additionally, it is the responsibility of a trademark owner to monitor their trademarks for unauthorized use. If the trademark owner finds another brand using their trademarks without their permission, it is their responsibility to send the "infringer" a "cease-and-desist" letter, warning them to stop using the mark and threatening legal action.
Given this landscape, you can see the obvious tension between the very purpose of social media – to get as many people as possible to see your post and use your #hashtag – and the traditional laws of trademark – which give proprietary rights in words, including, potentially, the hashtag version of your brand name and slogan.
On the one hand, it would seem counter-intuitive to allow trademark owners to put the kibosh on any use of their trademarks in these public forums that are meant to facilitate communication and community. But on the other hand, it seems too easy for one brand to use the hashtag version of a more well-known brand to boost traffic to their own site.
And since these platforms are relatively new in the eyes of the law, with new applications being launched all the time, the laws surrounding social media are full of gray areas. Technology is bringing up new legal issues every day, and the rules are currently being written!
But in applying what we do know, it seems that the answer to the question "What hashtags can I use" is  fairly contextual.
Just seeing another fashion brand's #hashtag on your social media account might inadvertently convey to consumers an endorsement, affiliation, sponsorship, or collaboration with that brand. And that may or may not have been your express intention. And when other brands use your hashtag on their posts, their "unauthorized use" could actually be a good thing – it could increase your visibility in the social media world, make your hashtag more searchable, and attract new followers.
So how do you start and continue conversations on social media, without competing unfairly or confusing consumers?
Before you start posting, ask yourself a few questions:
Why did you select a particular hashtag?
Is it the hashtag you selected a known brand name that has a registered trademark (you can search here to find out: www.uspto.gov)? If yes, then think hard about Question 1, and whether your use could be construed as unfair competition or creating consumer confusion.
Are you using the hashtag to promote a product for commercial purposes? If yes, then definitely look closely at Question 2!
If you are using the hashtag for a commercial purpose, is the product you are promoting in the same class of goods/services as the brand whose hashtag you want to use? If yes, then Question 2 calls again!
Are you trying to confuse consumers? If yes, then shame on you! If not, consider whether your use could create inadvertent confusion. And proceed accordingly.
Are you using a popular brand's hashtag to drive traffic to your site? If yes, go back to Question 2. Then ask yourself how you would feel if another brand used your hashtag on their site. Use your business acumen and judgment to make a reasoned decision.
The waters of social media law are murky. But don't be afraid to navigate them – the laws are changing as we speak, so it's important to be aware of the dynamic landscape. A good rule of thumb is to treat other brands the way you would want to them to treat your brand.
Do your diligence, be practical, and tread carefully. And in the meantime, happy #hashtagging!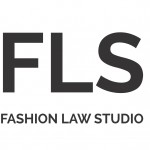 The Fashion Law Studio makes fashion law easy by offering friendly, easy-to-understand legal seminars — offline & online — to fashion designers and small businesses to help them launch, produce, distribute, and protect their fashion businesses. Because if you can design a dress, you can understand fashion law!