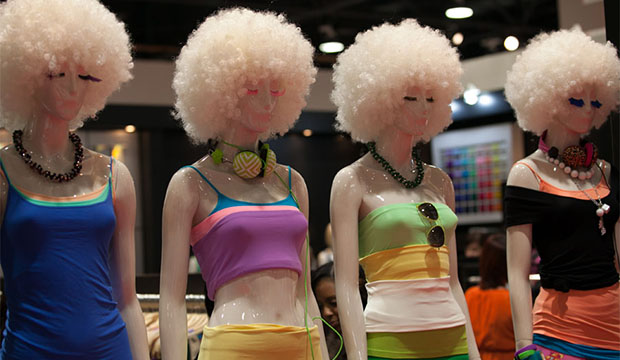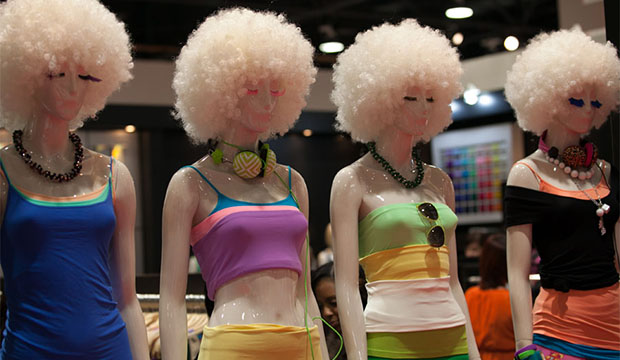 We've shared a list of some of the fashion trade shows that take place around the country and reminded you what to consider if you plan to participate in any of them.  But something that has been buzzing for a while is whether or not these fashion trade shows are actually a good idea for independent designers.
The debate is over whether they make sense for the community of emerging designers.  Taking part in a trade show requires investments of time, money, and resources, with no guarantee as to how much impact they will actually have.
It's sort of a crap shoot as to whether new sales or accounts will happen. But is making sales the only measure of success? Well, that really depends on each designers particular situation.
Let's take a look at some of the pros and cons of fashion trade show participation:
The Pros
Brand Recognition: If it's a well respected industry show with a lot of foot traffic, you have the potential to get your work in front of a lot of new sets of eyeballs.
It's not just buyers that attend shows about also press, looking for the next big thing.
You have the opportunity to really polish your sales language and learn how to effectively communicate your brand and products.
Getting to meet and socialize with industry people face to face in a professional but still comfortable environment is something that should be taken into account.  It's a great way to set up meetings or possible collaborations.
Observing what others in your field are doing; how do they display, what new line are they launching, how do communicate their brand.
Trade shows, road trips, store walk-ins have been the most successful sales strategies for my company. – Monica Botkier, founder of Botkier
The Cons
They're expensive (travel, accommodation, food, participation fee, shipping, booth display, swag, etc).

There's no guarantee that you will make any sales.

If you're not ready for the possible sales that present themselves, you could actually be hurting your business. Meaning, do you have inventory or production ready to roll or are you making a few pieces at your kitchen table?
They can be discouraging if nothing comes of them.  If you haven't yet built your thick skin, you can leave feeling pretty defeated.
The concept of seasonal collections is starting to feel a bit old school.  More and more, independent designers are thinking about the now, and are pretty fed up with the traditional fashion calendar.  While still in its infancy, this shift in the way designers work could start to have an impact on the effectiveness of traditional trade shows.
When buyers walk into a show to buy apparel and accessories, 85% to 90% of their money is GONE. This is money that is not available to an indie designer exhibiting at a show because before you get even a glance, buyers spend almost all of their money with representatives that they know and on lines that they either already carry or want to carry. – Jay Arbetman, co-founder of Chicago Wholesale Fabrics
Something to throw in for conversation sake is the idea of  the digital trade show.  It's been bubbling for a more than a few years now as a potential route for some.  A few sites out there are Balluun, Modalyst, and JOOR. While they do seem convenient and cost effective, some argue that buyers love to touch, feel, hold, and measure before they buy.
Regardless of what school of thought you're in, before making a final decision, try visiting the shows you're considering, especially if they're in your city.  Take a look at the booths and the traffic, pay attention to the PR and marketing that takes place before the show.  You'll learn a lot.
And finally, if you do decide to go for it, remember to set goals so that you're actually working toward something rather than just hanging out in your booth, waiting for something to happen.