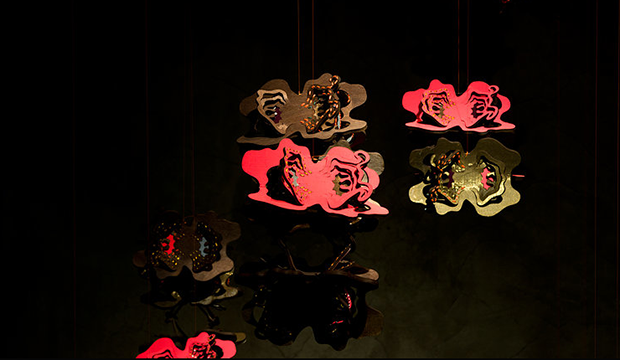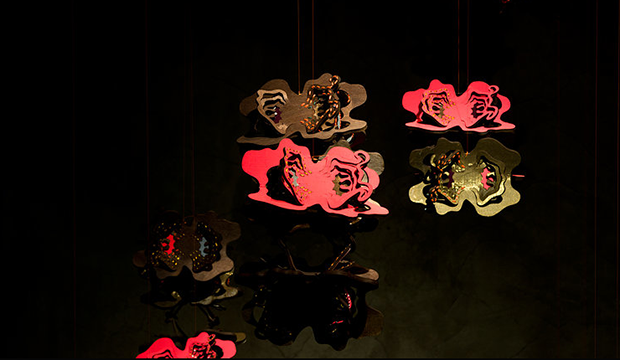 Fashion and textile designers often draw inspiration from nature. However, textile designer Elaine Ng Yan Ling of The Fabrick Lab is taking that inspiration a step further. Her most recent project is an incredible hybrid of nature, innovation, and luxury.
"Biomimicry" is what drives Ling's work, and the word is a startlingly accurate description.
The project itself, titled Climatology, mimics not only the physical aspects of nature, but the behavioral as well. Specifically, how nature changes and adapts to various seasons and environments.
Ling has created a textile that does just that- using wood veneer, fabric, reflective material, and reactive dyes, the pieces physically adapt to changes in light, temperature and humidity.
Over time as the materials age and are further exposed to their environment, they begin to "work together," changing the physical structure of the object. These reactions are incredible to watch- the textiles twitch, curl, and change in the same slow and delicate way flowers and leaves do.
One would think that such an innovative object would require some kind of advanced technology to create, however, each piece is crafted by hand, instead making use of the natural rapport between material and environment.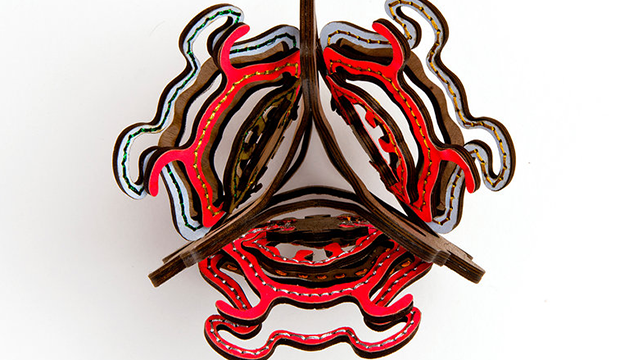 The project encompasses two collections, "Macro Wooden Velcro" and "Wooden Skin." The former is a reflection of microstructures, magnified and translated into the beautiful and innovative design features that characterize the object. The latter is inspired by the behavior of the plant Selaginelia Lepidoplylla, which can survive long periods of dehydration going on for months or years.
While applications of this new material are still in the beginning, experimental stages, it is Ling's hope to use it in a multitude of ways from large outdoor installations to small jewelry pieces.
Is this not just amazing?!