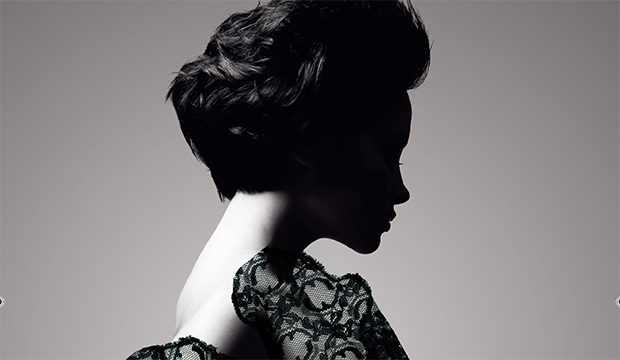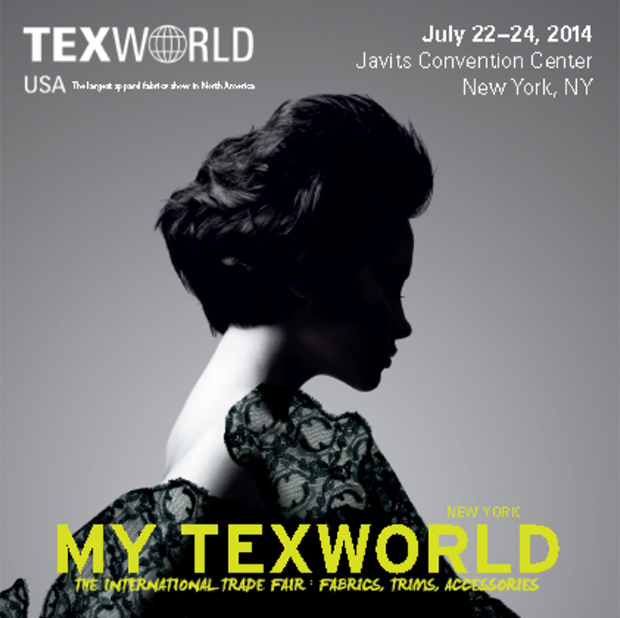 In case you don't know, Texworld USA is one of the largest fabric sourcing destinations in the U.S., offering designers a very large space (the Javits Center!) filled with a variety of fabrics and suppliers from all over the world.
Exciting? Definitely!
A little overwhelming? Perhaps.
Listen, I realize that a large sourcing trade show often means large minimums, large orders, large dollars (all of which you are probably not yet ready for). But what you need to understand is that if your business goal is to eventually be playing with the big gals, then you need to start your research now.
[box type="shadow" align="aligncenter" width="580px" ]You are part of the next generation of makers and your understanding of the in's and out's of sourcing, your ability to successfully network, and your drive to educate yourself on business and trends is what will make your business successful.[/box]

Trade shows like Texworld USA are where the business of fashion take place. It's time to insert yourself into that world and really build your business.
How can emerging designers benefit from attending Texworld USA?
Build relationships with global suppliers. Whether you are ready to source right now, next season, or next year, you want to start your research early. Working with suppliers and manufacturers is a relationship like any other, you need to find someone you work well with, who understands your business, and who offers the kinds of products you need for your business. The variety that is offered at this show is a great place to get started.
Get exposure to new and interesting fabric developments. Your ability to stay on top of what's happening in the world of textiles is imperative. Remember, fabrics are a vital part your business! Remaining in the know should be a given.
Network with other industry professionals. This is so important I'm not sure I need to say anything else. But I will. Getting away from the computer screen and interacting with people in your industry is one of the top three most important things you need to do in order to reach business success.
Attend complimentary educational seminars. Constant education. When I work with designers on growing their businesses, one of the first things I ask them is what they're doing to educate themselves. What seminars are you attending, what books are you reading, what workshops are you participating in? Texworld complements all their sourcing opportunities with free seminars that will truly help you understand all kinds of things about a fashion business. I highly recommend you take advantage of this.
Learn about trends. Whether you believe that trends have an impact on your designs or not, the thing is, if you want to make sales, then they do. Trends in fabric, trends in color, trends in silhouettes, these things all impact how buyers and consumers react to your work. You don't need to be "trendy" but you do need to understand trends.  So definitely take some time to visit the trend areas that are set up at Texworld.
Still feeling a little overwhelmed?
No worries. Once you register to attend the show and walk through the doors, it can tend to feel a bit like "Now what?". Totally understandable.
Texworld makes sure to have plenty of onsite staff and a really detailed show guide to help you navigate the show floor and direct you to anything you may be looking for specifically.
So yes, at its core, Texworld is a place to source your fabric needs but really it's a lot more than that.
Attendance is free of charge to all industry members and online registration is now open!
Show Dates: July 22nd – 24th
Javits Center
New York, NY
Though Texworld commissioned us to share this cool new resource with you, we never agree to write about anything we don't think is really awesome. Promise.