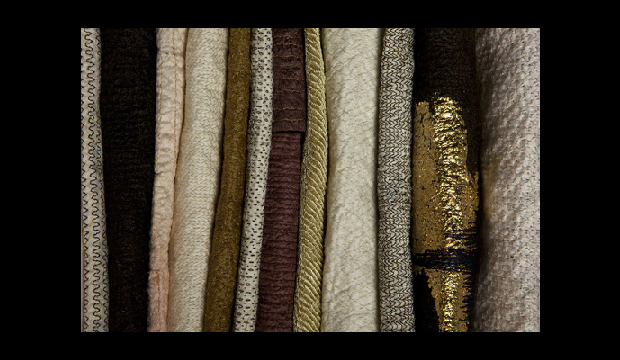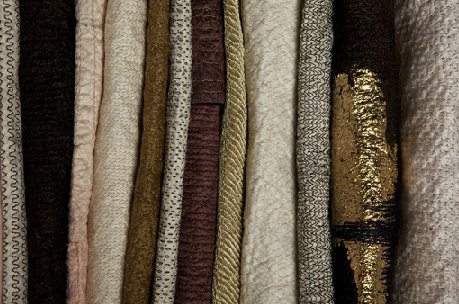 Global textiles have been an extremely popular trend in fashion as of late. It's no surprise; these fabrics, created from traditional techniques, are not only beautiful but often eco-friendly as well. Not to mention they are created by hand, making an already lovely piece special.
From ikat to batik, going back to the roots of making has ironically become a viable option for the progression of fashion design's future.
Netherlands designer Lenneke Langenhuijsen is putting her own spin on this trend, bringing attention to a textile that, while less widely known, is unique in both process and material.
The fabric is called Tapa, a flexible cloth made from wood.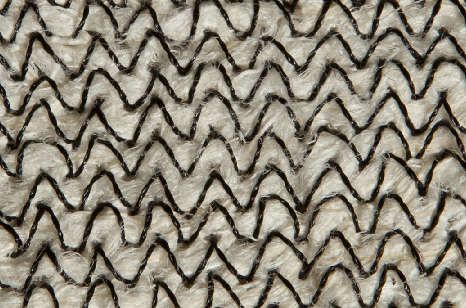 Traditionally made on the island of Tonga, it is created from the bark of the paper mulberry tree. Rather than being knit or woven from a spun thread, the material begins in its original form as a sheet of wood.
The bark is soaked in water to relax the fibers, and then repeatedly beaten until it has softened enough to be used as cloth.It is a time-consuming process, often requiring a group of artisans to create a large piece.
Once the bark has been transformed into fabric, it can be painted, dyed, and printed on.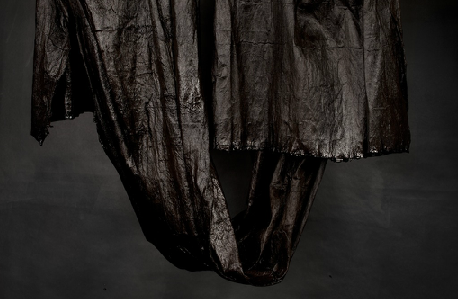 For Langenhuijsen, tapa offers a multitude of design options using both woodworking and textile techniques. Seeking to present the fabric in a fresh, contemporary way, the designer has created a collection exploring tapa cloth paired with embellishments such as woodcarving, embroidery, and color.
The fabric is updated with contemporary twists such as herringbone embroidery patterns as well as monochromatic and metallic color schemes.
Additionally, due to the nature of the creation process, tapa fabric can be formed and molded to hold any shape seamlessly. With so much design potential, could tapa cloth be the next ikat?
What do you think of the unique textile tapa?