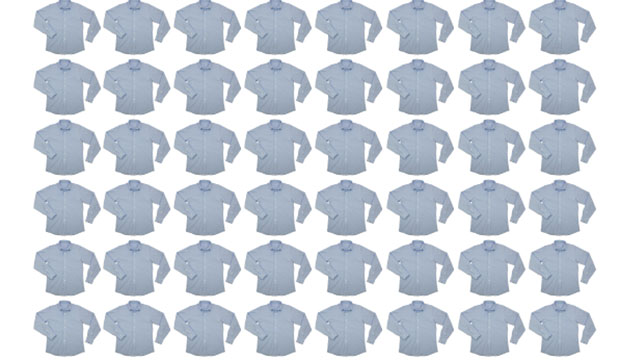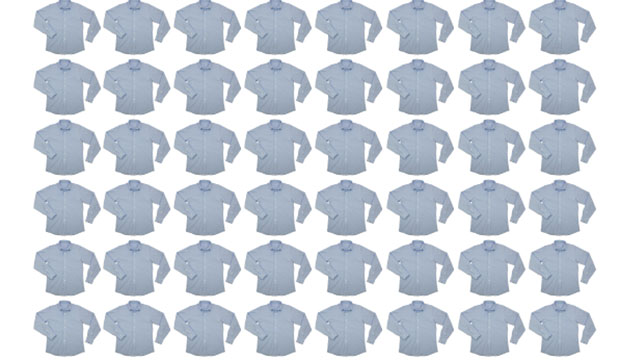 In the past, we've discussed how customization and personalization seem to be the mantras for emerging fashion designers, looking to compete with larger, well-established retailers. Whether it's the business model or the product itself, start ups that offer customers a unique take on industry standards seem to be the most successful.
Stantt, the brainchild of Matt Hornbuckle, is one example of a start up that has taken this to heart.
Stantt incorporates body-scan technology into the design and fit of its menswear to create cheaper alternatives to custom-tailored options.
Having scanned over 1,000 men ranging from 25 to 35, with each scan composed of over 200 body measurements, Hornbuckle believes he can capture any man's perfect fit in three measurements: chest width, wait width, and arm length.
Stantt therefore offers an original take on the personal body scans some retailers have introduced to their stores. Stantt uses the same technology to predict potential body types and create fits accordingly. Men from home can measure themselves, send in their three measurements, and Stantt will send them the pre-made item in less time than it would take to manufacture a custom shirt.
On the one hand, it solves the efficiency and cost dilemma of custom retail. On the other, it offers a solution to the fact that standard sizes only fit 15% of men, according to Hornbuckle.
Stantt is not alone as a start up offering consumers fewer style options overall, and instead emphasizing quality  "wardrobe essentials". Brands like Everlane and Evocha, covered in last weeks post, have adopted a similar strategy in addition to Trumaker and Vastrm.
The takeaway for emerging designers?
Understanding the most recent technological innovations happening in the fashion industry is very important. While incorporating these technologies into your business is costly and not realistic, keeping informed is important and forces you think creatively about your own business and its competitive advantage.