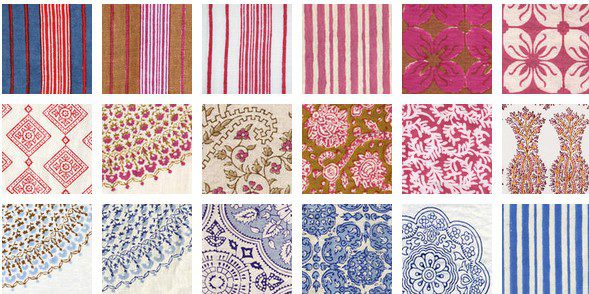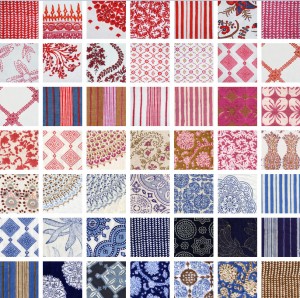 It's not often that I come across a product that I find not only aesthetically pleasing but also socially and ethically responsible. However, when I do happen upon a company prospering under these criteria, I'm always excited to share.
Today's discovery is John Robshaw Textiles.  The fabrics are hand block printed on linen and cotton voile and available to the trade only.  The company's founder travels extensively around the Asia immersing himself in technique and soaking up design inspiration.  The result is a beautifully executed and visually pleasing collection of textiles.  Robshaw now runs his business by employing artisans from all over the world.  He travels several months out of the year to oversee production, experiment with new dyeing and printing techniques, and to work alongside the artisans creating the fabrics.
You can check out the latest collection online or if you're a New Yorker, stop by his showroom on W 29th.  While I'm sure the fabrics would work in a wide range of applications, in my opinion,they lend best to the home interior market; furniture designers rejoice!