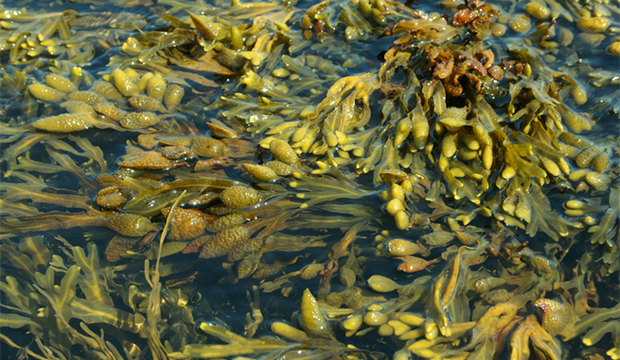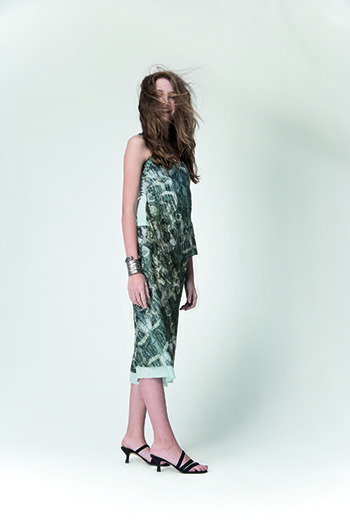 Currently, the fibers for most textiles either grow from the ground or come from an animal. The search for new materials is constantly expanding, the latest location being…in the ocean?
Though it sounds like something out of The Little Mermaid, the future of textiles could quite possibly be washed up on the beach.
SeaCell is an eco-friendly fabric made from seaweed. Developed by Nanonic Inc, a small percentage of the plant is mixed with cellulose, putting it in the same family as lyocell. The type of seaweed used, known as brown algae, is certified organic.
One of the biggest benefits of SeaCell is that it naturally contains ayurvedic properties that are beneficial to the skin- containing calcium and vitamin e, as well as having anti-inflammatory properties. This makes the textile particularly appealing for application where the hand of the fabric is important such as with children's clothing and active wear.
Though the use of SeaCell is not currently very widespread, there have been a handful of designers who have experimented with it.
Christine Zillich has created an entire line using the material.
However, perhaps the most notable buzz surrounding the use of SeaCell involves athletic apparel company Lululemon. They released a line supposedly containing SeaCell, and advertised the health benefits the ingredient provides. However, accordingly to the New York Times, a lab test revealed that the garments were completely devoid of the plant. Considering that high quality materials have garnered the company a loyal following, it is an unfortunate blunder.
It also reveals an important lesson to the industry: eco-friendly practices are more important to the customer than ever.
Consumers are paying attention to small details (such as fiber content) and designers must be aware of this fact. Though unusual, the future of fashion is moving toward a place where it might just be worth a try to experiment with some seaweed.
What do you think designers, are you open to experimenting with new fiber content?  Or is it too risky at this stage of your business? Tell us in the comments below!