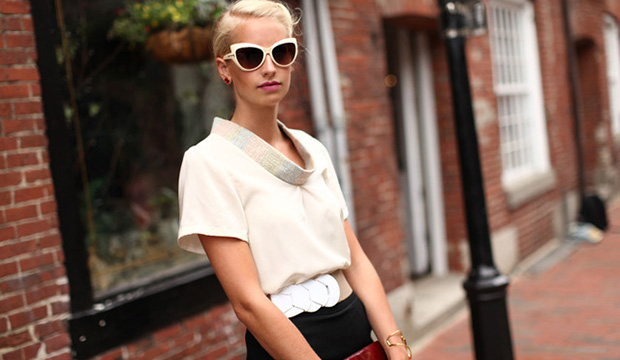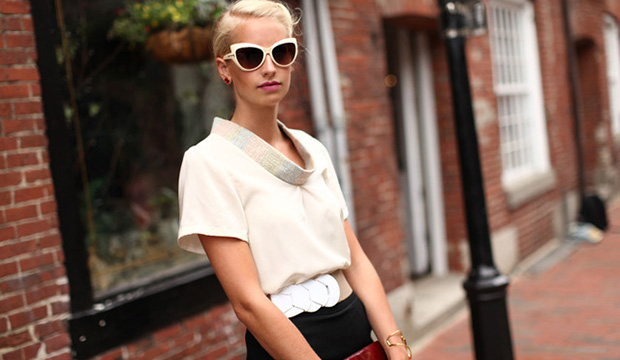 If you love fabric, designer Marisol Trowbridge is definitely someone to keep an eye on this upcoming year. Her line, Puzzle Apparel, just launched this past October after a highly successful crowdfunding campaign.
What makes this collection special is the textiles- and not just because of how beautiful they are. Trowbridge has come up with a unique way to source her fabrics, as well as incorporate them into her designs.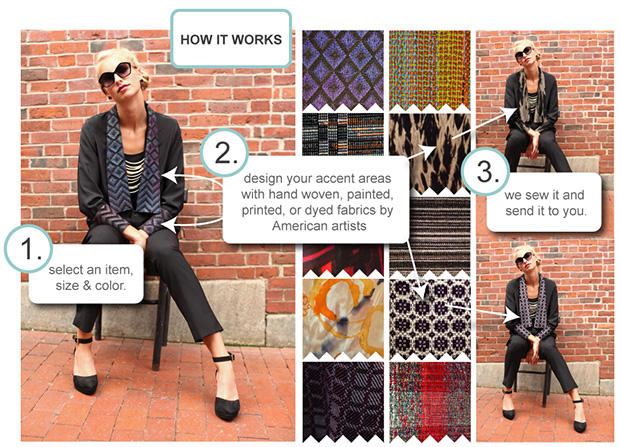 The name Puzzle Apparel perfectly describes the label's concept. The line is comprised of basics, such as blouses and jackets, which are dressed up by panels and trims cut from gorgeous fabrics.
What's cool about Puzzle is that the customer gets to choose the fabrics- and is given a voice in helping to design a unique piece.
Now, Puzzle isn't the first label to give the consumer a say in garment design, so what differentiates it from others?
When choosing the textiles, the customer is not simply sifting through different colors of basic jersey knit.
The fabrics Puzzle offers are all handwoven, dyed, painted, or printed by American artists– mostly located in Maine where the label is based. Rather than sourcing from a mill or large company, Trowbridge commissions weavers and other textile artists to craft beautiful, limited edition fabrics by hand in their own studios.
The label's main goal is to merge great design with positive social impact. By working directly with textile artists, Trowbridge is able to keep the costs of her garments down while creating local jobs for American artisans. Each artist designs fabrics for Puzzle that are unique to their own personal aesthetic. They are all given credit and featured on the website.
Puzzle Apparel's e-commerce site will be launching in March. The debut mini-collection is currently available for pre-order.