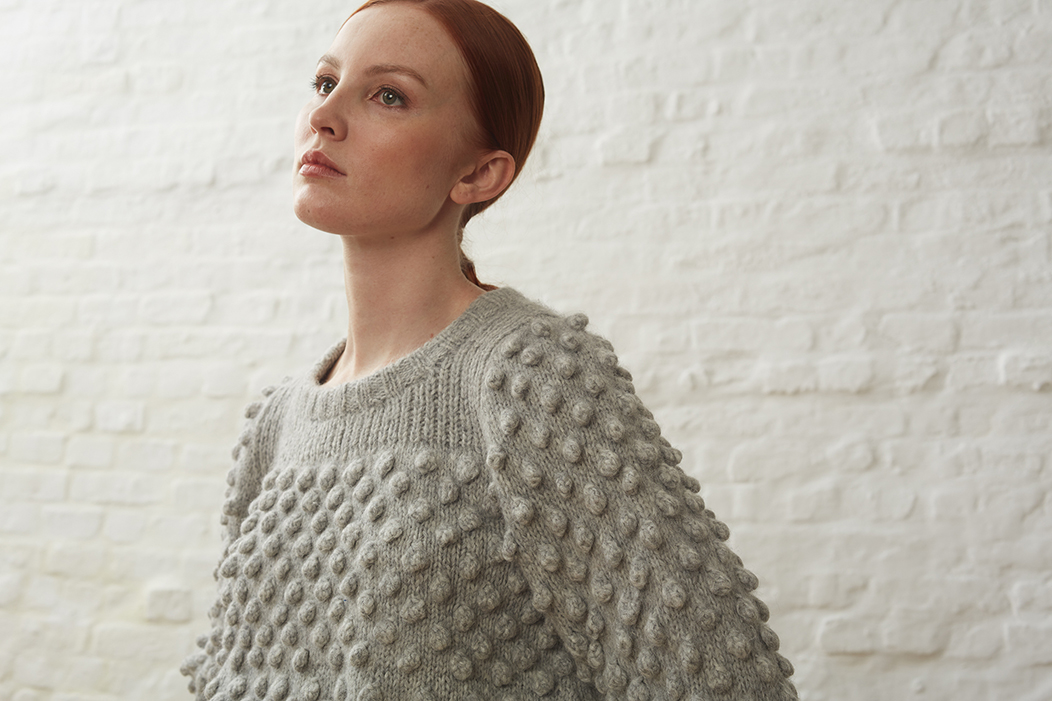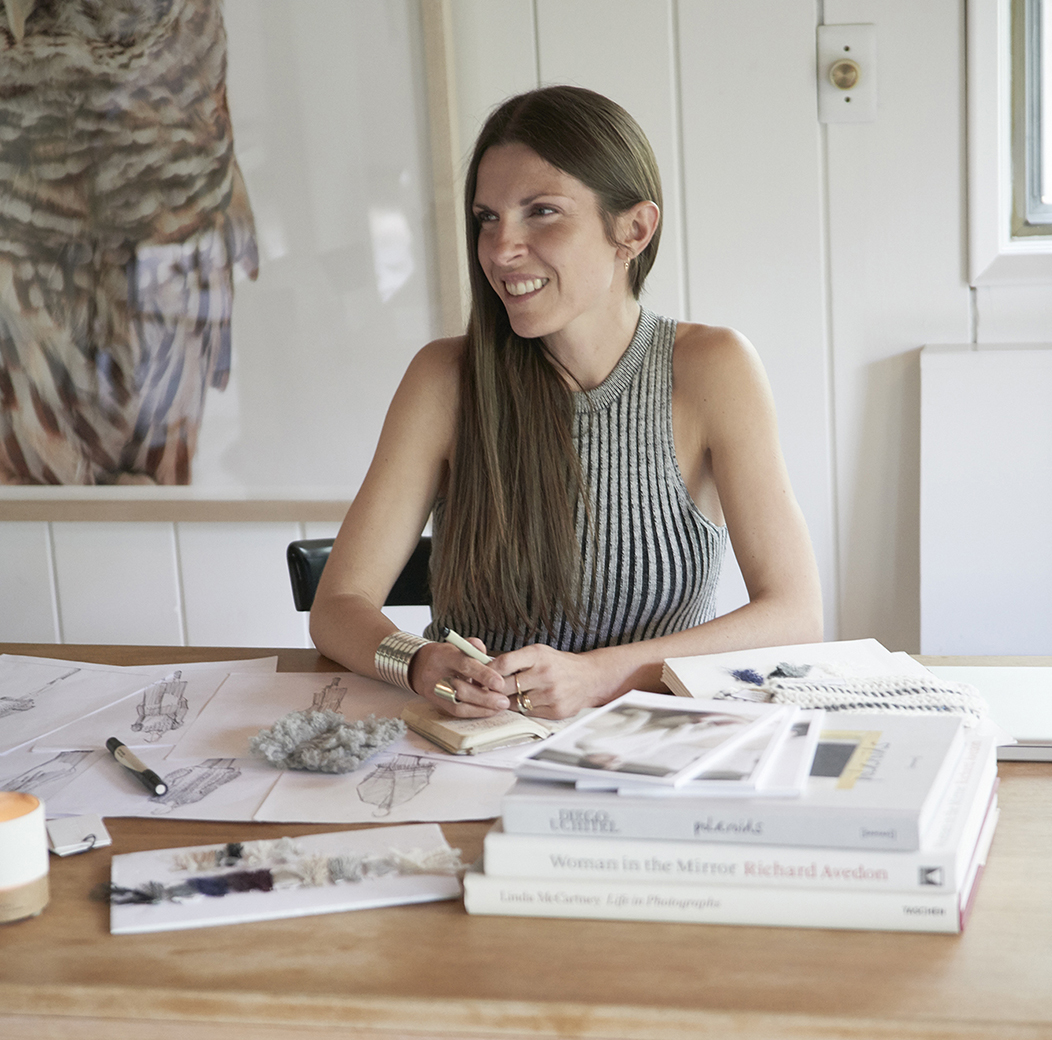 There's no better way to learn about building a fashion business than from listening to someone who has gone through it themselves. With that in mind, as part of our ongoing collaboration with Squarespace we thought it would be fun to highlight a brand that is not only building a smart, sustainable business, but doing so with a greater mission — to support artisan women in Peru and Bolivia.
This is an interview with Catherine Carnevale, co-founder of ELEVEN SIX. Catherine is an entrepreneur who recognized early on in her venture that building a business around the life you want, rather than a life around your business, is the most important factor in finding success.
Throughout the interview Catherine shares how she got creative with raising money for her latest collection, how she's applying her focus to direct to consumer (D2C) sales via her website for the upcoming season, and the ways in which she creates and markets a strong brand identity.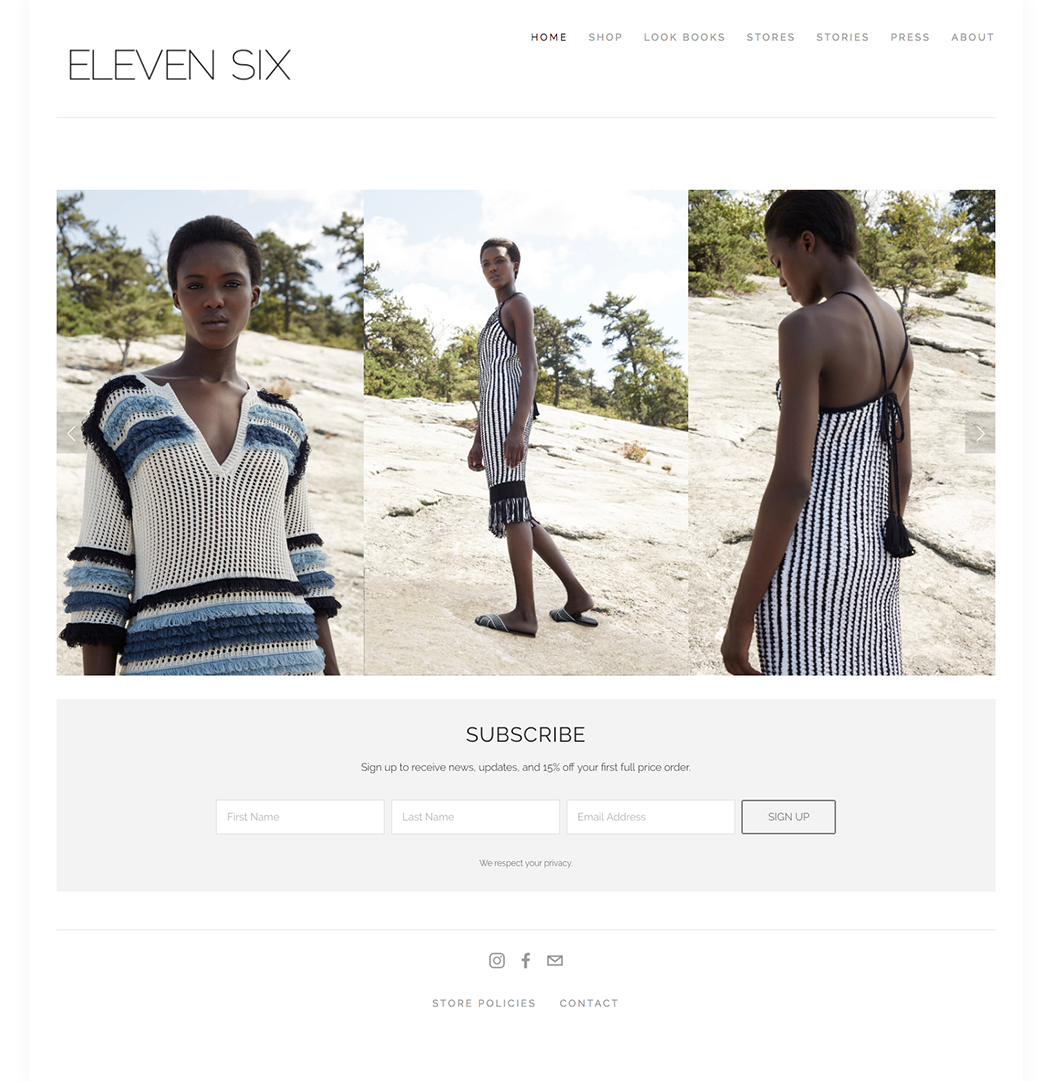 Squarespace has more than 60 templates to choose from. You can find the right one for your brand here. 
What we like about it…
Large, eye-catching image is front and center showcasing the brand's work first and foremost.
A strong call-to-action (CTA) directly below the main image that prioritizes the golden ticket of marketing assets- the coveted email address!
The simplicity of the template which removes any distractions and focuses the visitor's attention right where you want it– on the product.
Tell me about when you decided to launch your brand. What led up to it?
ELEVEN SIX is an expression of wanting to create a lifestyle change. The brand concept evolved in 2014.  I was three months pregnant in Peru hiking in the sacred valley with my husband, Nick. Whilst being in the powerful mountainscapes of the Andes, I was struck by a strong sense that it was time to make a life change due the new life I had growing inside me.
I had been working in corporate fashion specializing in Knitwear for 15 years for companies such as Club Monaco and Calvin Klein and felt it was time to leave this world as Nick had also done some years prior when he left the fashion industry to start the Gasoline Alley Coffee business.
I wanted to create a more flexible world for the family we were about to have. The concept of ELEVEN SIX followed shortly after. Inspired by the skills of the artisan women in both Peru and Bolivia, I decided to form a luxury knitwear line that would be produced there, with a focus on the use of baby alpaca, the specialty Andean fiber.
I wanted to empower and support these artisan women with work.  I felt it was time to feel I was giving back.
What does sustainability in fashion mean to you?
After working in larger corporations where sustainability is often far from your control, being sustainable was a distinctive choice and brand goal when starting the ELEVEN SIX venture. We strive to thoughtfully and consciously design with as little waste as possible.
The key aspect of sustainability to ELEVEN SIX is keeping the materials as close to the manufacturing source as possible, reducing environmental impact on shipping further.
Our material of choice is Peruvian baby alpaca which is an ecological and natural fiber that does no harm to the alpaca animal.  We work with local ethically conscious Peruvian mills providing high quality alpaca yarns that are easily transportable to our small local factories and co-operatives.
Another sustainable aspect is that our product is considered somewhat timeless in that it captures women of all ages. While having a contemporary feel we believe much of the collection doesn't go out of style within the season and is versatile having multiple end uses so customer invests as they see longevity.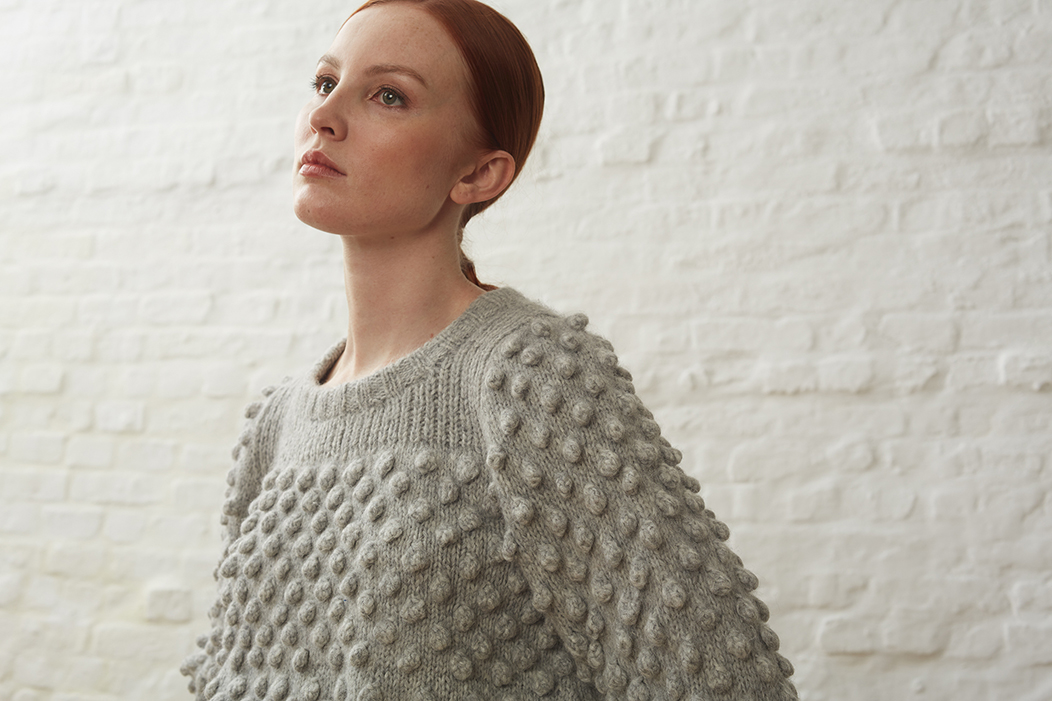 You work with artisans- why is that an important part of your brand? How does it impact the way you run your business? Was it difficult to set up logistically?
I wanted to have control over whom the work was going to and know the work I was providing was beneficial to the communities we work with.
Working with the artisan cooperatives is particularly rewarding as they are organisations that empower and support women, allowing women to provide for their families whilst being able to work from home to balance their family lives.
I also realized there was a significant rise in the conscious consumer.  A customer that cares about who made their clothes and giving back.
For the hand knit items in the collection we have our artisans sign the hang tag and each piece is given an edition number in order to pass on a little more of the hand crafted love to the customer.
The way I develop a Knitwear line is the same as the way I have always worked in industry in terms of process and working to a calendar to get the collection on time. In the early stages I spent much time establishing processes so my quality/technical expectations were fulfilled.
The working process is ever evolving and improving as culturally there are naturally differences which I try to navigate and plan ahead for.  It took some time to research and find cooperatives that were the right fit for our brand and that would work with small units but now we are in a good position with our channels of production.
Your photos and videos are beautiful- how important has branding been in the success of your business?   
Our photos and imagery are key to marketing and promoting our brand.  Creating a look book is one of the most important selling and marketing tools for our website.  
The talented Reeling films makes our videos from footage taken during the photo shoot and then we work with music artist Sara Savery who puts her beautiful music to the footage.  I love the way they both capture the collection's attitude making our brand mood come alive!
On my last trip to Peru I was able to visit a number of our artisan groups and get some good photographic brand content. Seeing the images of the artisans at work really helps the consumer connect with what artisan produced and hand made really mean!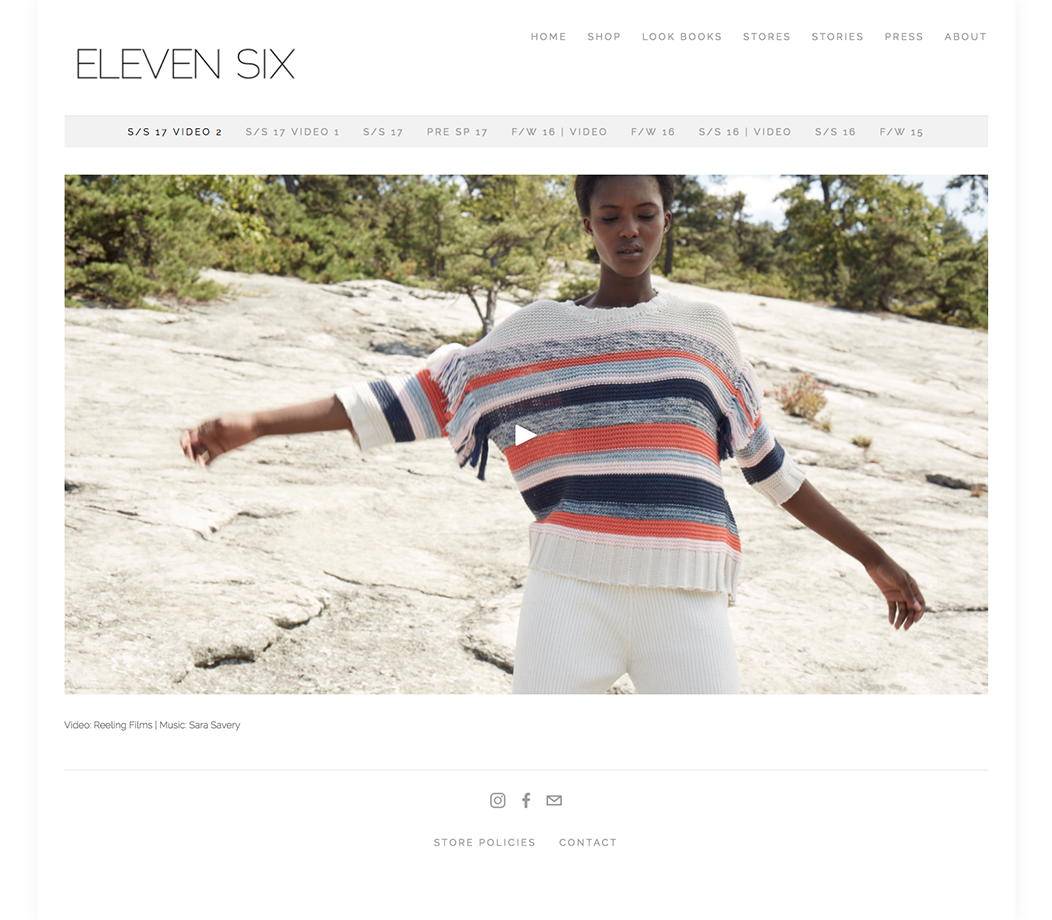 Squarespace allows for large, bold embedded video, inviting your potential customer (or perhaps an interested editor) to fully experience your brand video. Videos are hard work and don't come cheap, so you definitely want to use a template that showcases them beautifully!
Do you have a team? What roles do they fill and when did you start to fill those roles in the business?
As we are such a new business we run a very lean operation.  As well as leading the creative direction I take care of the majority of brand operations.  My husband and the co-founder of ELEVEN SIX helps with the financial aspects outside of his coffee shop businesses.
I do have an ongoing intern position which is a great support. I look forward to growing and building internal infrastructure. I am most grateful to have support on the selling front as sales are key to our success and growth.
You have a list of retailers you sell to, which is great. How important is direct to consumer sales to your business growth? How has your website evolved over time to better capture those D2C sales?
Our retailers are incremental to our early brand growth and positioning.  Direct to consumer sales is an area we are striving to grow and develop.
We launched the online shop in our second season.  Direct sales are happening organically right now through Instagram, our mailing list, retailer exposure, and press.  Each season we are trying to improve how we present our knitwear products and the way in which we provide information.
We are working on a few feature stories each season,  partnering with interesting creatives and entrepreneurs to make for collaborative lifestyle content. When the collection is endorsed we link back to our online shop product so you can buy what you see.
Creating and managing the online shop on Squarespace has been very user friendly and the visual format is very complementary to our brand aesthetic.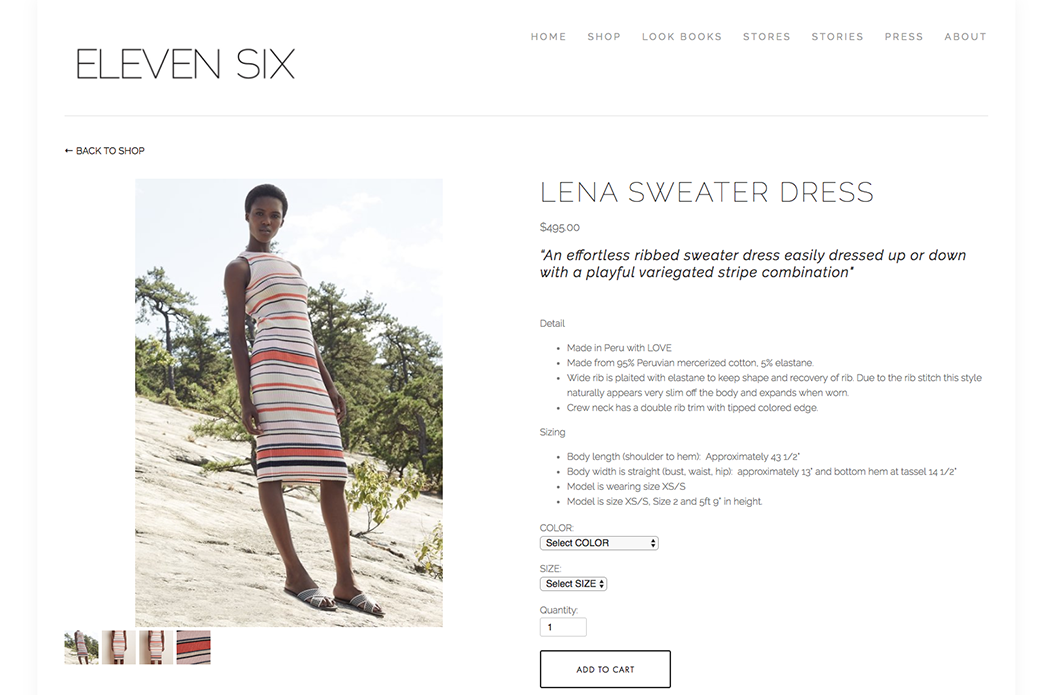 Squarespace eCommerce templates offer product pages that you can easily tweak and adjust to your needs. They understand that product options can get complex with multiple colors, sizes, and other variants, and they make it easy to categorize and manage stock.
Tell me about this interesting fundraising project you're a part of.
For our latest FW17 collection we launched a fund raising campaign with a company called CERCLE. The idea is that customers, friends and family can invest in our collection aiding the initial production costs and thus supporting the work of the artisans.
There were three tiers of investment: $300, $500 & $1000.  The investor is then rewarded with double the investment value in credit to shop the collection once launched.
For example an investment of $300 becomes $600 credit.  It's a great way to aid cash flow, create brand awareness, and give investors a chance to see behind the scenes.
To grab the attention of their website visitors during their fundraising campaign, ELEVEN SIX quickly and easily added an Announcement Bar to the top of their homepage. This helped to temporarily direct visitors to their short-term call-to-action and can easily be removed once the campaign is complete.
How do you use your blog to connect with your customers? Has your strategy evolved at all over time?
Our online blog is the Stories page of our website which we launched for FW16. We email out the story headline and link to our mailing list as well as feature on social media to connect with potential customers and followers.
So far the Stories concept is to feature entrepreneurs, creatives and influencers whom ELEVEN SIX collaborates with. Product featured from our collection is linked back to our online shop so you buy what you see.
We also create photo stories that illustrate the brands inspirations, travel, or feature the women artisans producing our ELEVEN SIX collections.
The strategy is to continue to build interesting features with compelling content and like-minded collaborations that increase brand awareness leading to further direct to consumer sales.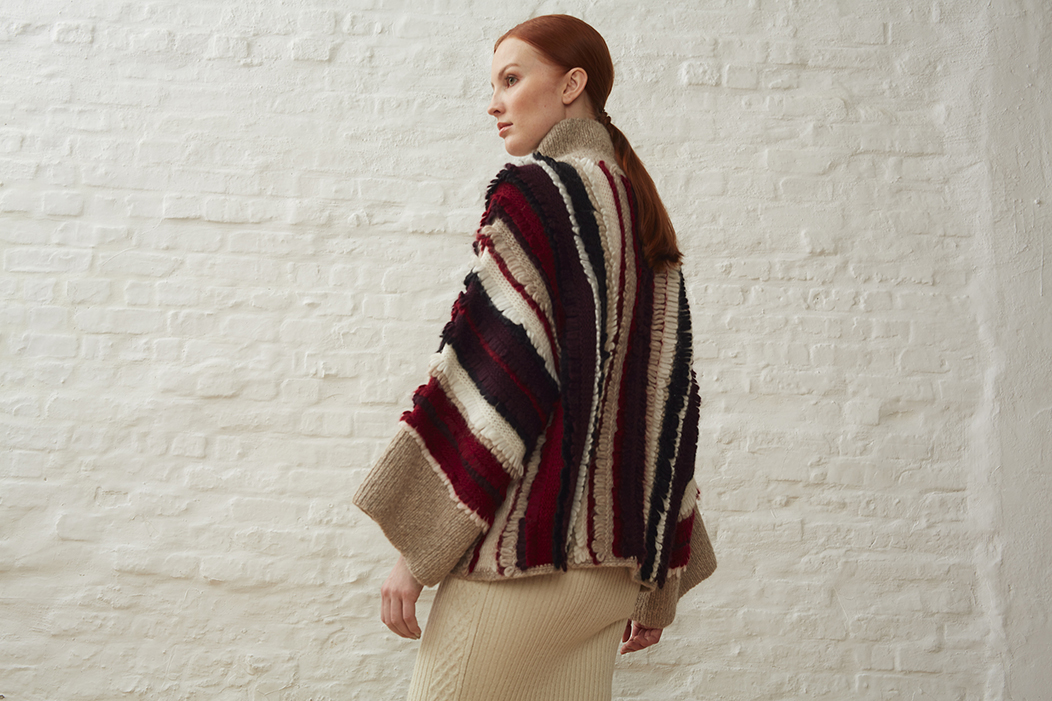 Every Squarespace website template supports blog pages. Remember how we said that email marketing should be top of mind? Well, that goes hand in hand with blogging. When you consistently blog you are creating a relationship with your community. And when you pair that blogging with emailing them regularly, you are so much closer to making those sales.
How important is email marketing in the growth of your business?
We are pushing more with email marketing through Mailchimp, sending out weekly or bi-weekly emails regarding offers, special events, some brand news/press or a new collaboration or inspiration story launch.
We have seen positive responses to the emails often translating into a few sales.  As our mailing list grows we hope the impact of the email marketing will again grow our direct to consumer sales.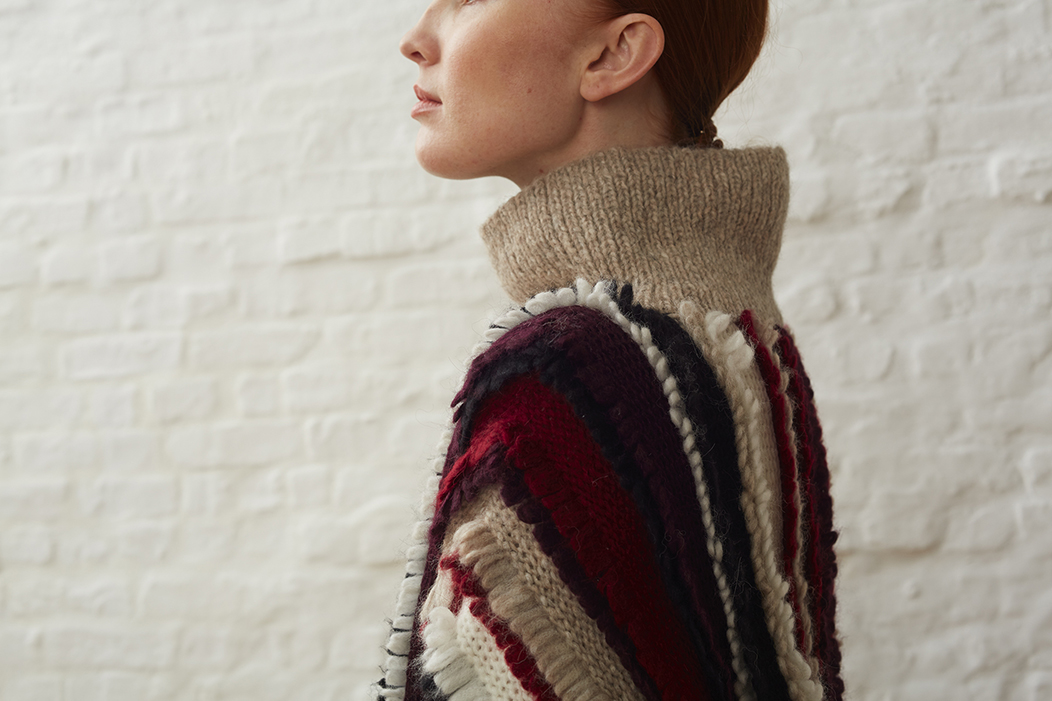 Squarespace integrates beautifully with Mailchimp, allowing you to add a newsletter subscribe option to check out,  easily add a pre-made block to your site that allows you to collect customer emails, and integrate with Mailchimp. When it comes to growing your fashion business, email marketing should definitely be a top priority. It remains one of the top forms of marketing for getting those conversions to sales!
You've gotten some really exciting press coverage, congrats! How has that coverage impacted your business, if it all?
Yes, the press we have gained has certainly given us increased brand awareness.  The most prolific of late was to be included on a list of women brands featured by the WSJ called: " THE CULT CLOSET // MORE WOMEN-POWERED BRANDS THAT ARE SPREAD BY WORD-OF-MOUTH".  I was honored to listed next to brands I have admired for many years.
We also had some great press coverage through being part of the No. 97 Crosby women's designer pop up store in Soho last FW16. I am always excited to have pieces from our collection pulled by magazines and stylists for fashion editorials.
One of my favorite features is still from our first collection FW15 where the talented stylist: Marina Munoz pulled a chunky fisherman hand knit made by our Bolivian artisans that was featured in a beautiful dance video made for Glamour Magazine: "Dance like Fall's major trends" directed by Celia Rowlson Hall. We were showcased next to some major designer brands which I could only dream about being featured along side!
We do not have a PR agency so when press comes around it is particularly rewarding as it often comes from our direct efforts and networking.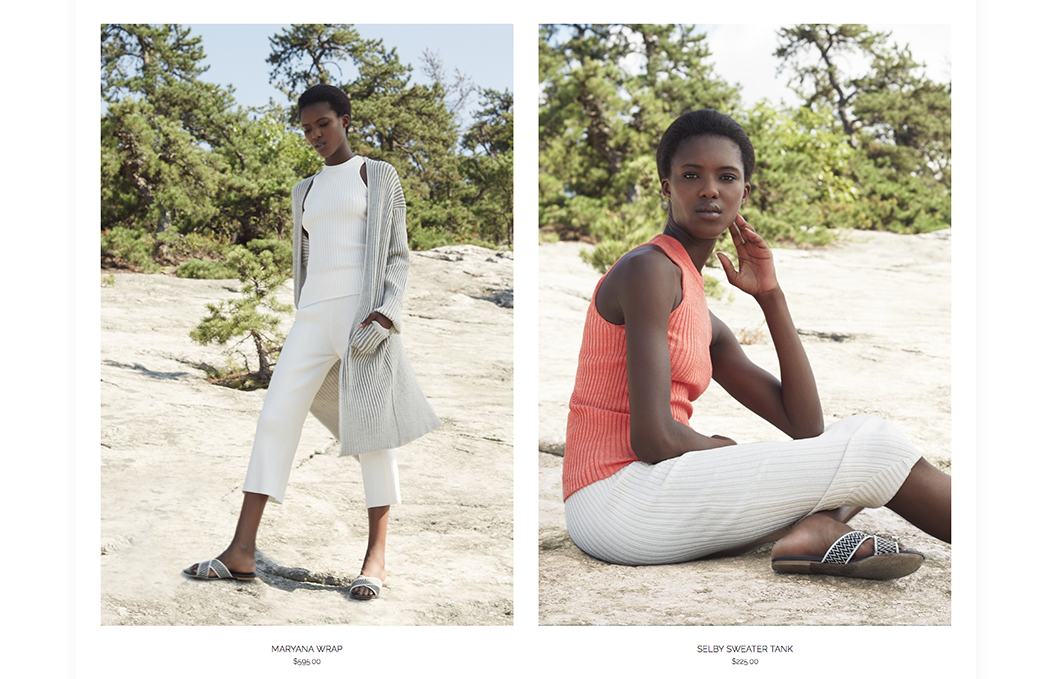 Squarespace offers Gallery Pages, which are great for showcasing a lot of content at once. You can use them for lookbooks, videos, or sharing all the exciting press mentions your brand has received!
What is your favorite part about what you do? Least favorite?
I thoroughly enjoy working for myself, creating my own direction and work terms.  My favorite part is getting a positive reaction to our brand and product and thus seeing this translate into sales!
My least favorite is probably dealing with the distribution and shipping of the production orders as we are too small to employ a distribution service just yet. Once we grow and get further internal infrastructure I hope to look back on our in-depth brand operation involvement and feel proud to know how much we have evolved!
How is our business changing or evolving as you grow?
Through increased sales we are able to grow and employ more artisan women.  FW17 market selling just closed and was an exciting one for us. After being represented by our showroom for the past year we secured orders from major buyers.  We are thrilled to have some of the collection bought by the prolific online retailer Net a Porter, which we hope in turn will bring significant brand awareness to ELEVEN SIX.
As the business grows I will be able to grow my internal infrastructure and start to employ a team so I have more time to focus on the creative direction.
We are currently focusing on womenswear apparel and a very small amount of home product, however as we grow I have a dream that ELEVEN SIX can evolve into a knitwear lifestyle brand producing Home, Mens, maybe even kids ?!
Part of our manifesto is to raise funds and contribute to supporting programs that provide training and education to the new generation of artisan women.
Why We Like Squarespace
Squarespace grows and evolves with your brand. By that we mean that you can grab your domain name and set up a landing page and email capture before you launch, move on to showcasing your collection to buyers and press when you've got your samples ready, and then finally add eCommerce once you've got inventory ready to sell to customers.

Squarespace is a sponsor of StartUp FASHION. The reason they're a sponsor of ours is because we believe that what they offer is a wonderful option for fashion brands who want to make a big impact but don't have a big budget. They're a creative tools company that helps you build websites and stores, and they make great design accessible to everyone.
Make moves in your fashion business this year, designers!
Check out Squarespace and use code STARTUPFASHION to save 10% on your first purchase.
Go do it now!