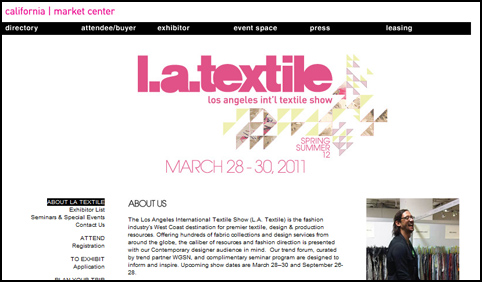 Are you going? We're so sad to be missing this show, as it is so completely up our fabric-loving alley. If you're attending, please let us live vicariously through you. Share your photos and experiences on our Facebook page. We would be so darn appreciative and probably a little indebted to you!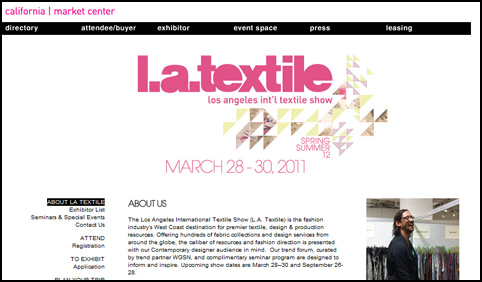 What's it all about?
The Los Angeles International Textile Show (L.A. Textile) is the fashion industry's West Coast destination for premier textile, design & production resources. Offering hundreds of fabric collections and design services from around the globe, the caliber of resources and fashion direction is presented with our Contemporary designer audience in mind. Our trend forum, curated by trend partner WGSN, and complimentary seminar program are designed to inform and inspire. Upcoming show dates are March 28–30 and September 26-28.