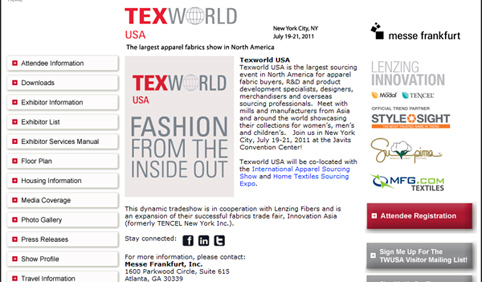 As fashion designers, textiles are your medium.  You dream about hand, drape, silhouette, wovens, knits, prints….. They act as a constant source of inspiration when creating your work. So staying on top of industry trade shows and fully understanding everything that is available to you as a designer is quite important.
So with that, we wanted to remind you that registration is open for TexWorld USA!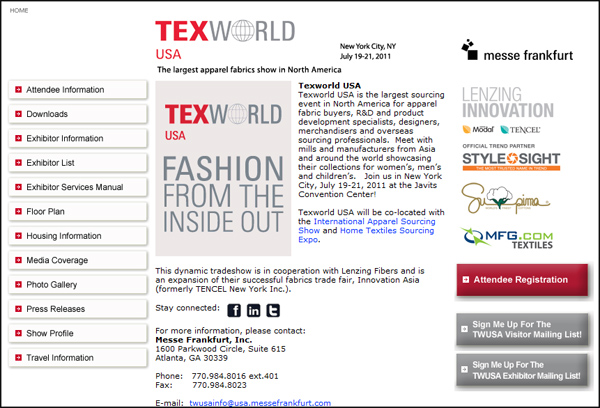 Event Dates:
July 19-21, 2011
Exhibit Hall Hours:
Tuesday, July 19
10:00AM – 6:00PM
Wednesday, July 20
10:00AM – 6:00PM
Thursday, July 21
10:00AM – 4:00PM
Location:
Jacob K. Javits Convention Center
655 West 34th Street
New York, NY, USA
See you there!