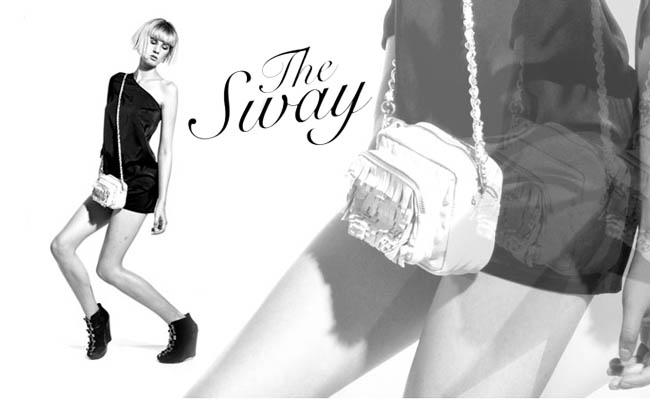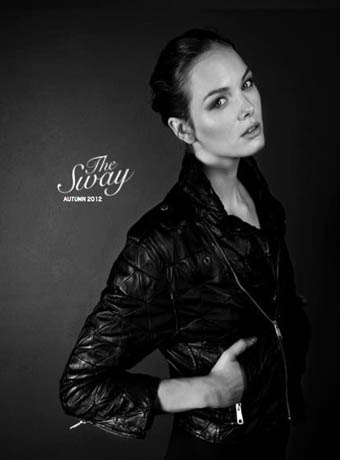 With a mission to create all products using various sustainable methods of production, fashion label The Sway's goal is not just to produce edgy jackets and handbags, but to promote honorable business practices to other developing countries around the world.
As Australian designer Belinda Pasqua started her handbag and biker jacket brand in 2010, she had a goal to make quality pieces using up-cycled materials.
As Pasqua journeyed across the world,  she eventually found her way to New York City, where she currently crafts and dreams up all of the things she can do to push The Sway to even greater success. Yet, as every designer starts somewhere, Belinda started her studies in Sydney, Australia and finished in Florence, Italy. She gained the majority of her manufacturing technique experiences in Italy where she worked with a variety of extremely exclusive couture houses.
Belinda tells us her vision for The Sway was born when she, "Witnessed incredible amounts of waste where tons and tons of fabric and leather off cuts are discarded in factories around the world due to inefficiencies in pattern-making." As a result, Pasqua uses excess high-quality leathers, sourced from a motorcycle factory and cuts each piece into useable shapes minimizing waste in all of The Sway's products.
Staying true to the brand's original mission of using up cycled materials to craft each collection isn't exactly easy. Having the intention of making accessories that are beautiful, contemporary, functional and sustainable can sometimes prove to be difficult when there aren't millions of textiles and materials to choose from. However, this is where Pasqua shines in the fashion industry, as is made evident by the quality and aesthetic of her work.
You can connect with The Sway on Facebook.