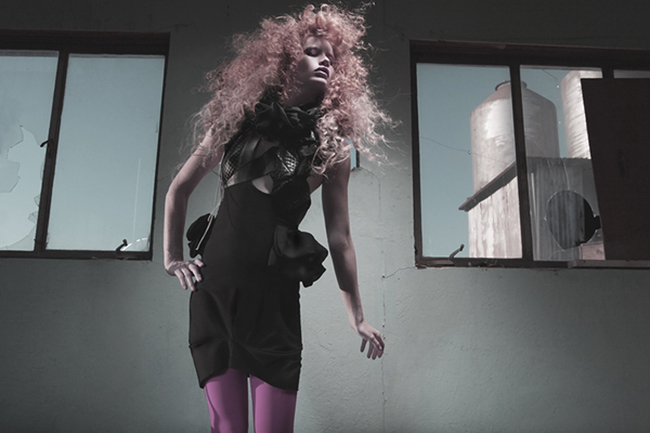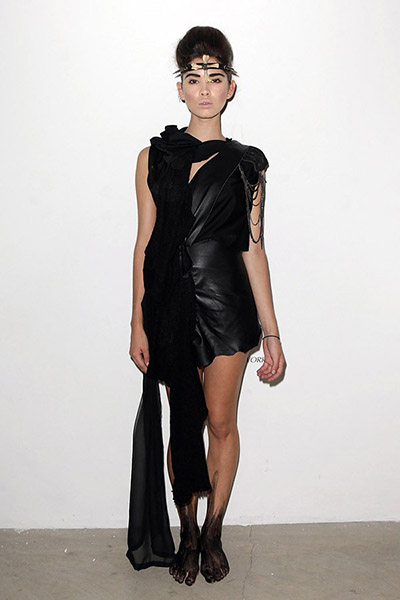 Built from the ground up in 2007, Allysun Maria Dutra founder and designer of Los Angeles based clothing and jewelry label Kittinhawk, has made a name for herself in the fashion industry by staying true to her ideas and inspirations. As Dutra was born and raised in San Luis Obispo, California, she has a history of frequently visiting swap meets where she now finds most of her one-of-a-kind vintage accessories, which she incorporates in all of her collections.
Over the years, Dutra has made it her goal to create unique and intricate designs that catch the eyes of all of, "the dreamers, the wild at heart and the misfits of the world." And as she designs each piece she remembers that her customers want something beautiful and different that will set them wildly apart from the rest.
Dutra tells us that she is inspired by punk rock, the 20's flapper, Native American culture as well as the Victorian era which is easily seen by her off the beaten path designs and strong silhouettes. All of Kittinhawk's collections features, "the sort of apocalyptic glamour that transforms mere mortals into gothic goddesses." That's a lot of glamour.
Dutra also stresses the importance of watching over each garment that is made to ensure that no piece is alike and are all handmade with that hardedge punk aesthetic. What also sets Kittinhawk apart is how each piece is made with 80% recycled materials including vintage furs, chains, charms and anything else Dutra lays her eyes on.
As a designer, Dutra tells us that people know her because all of her work is her personality. She never strays from who she is and makes sure that when she is designing, it is all about what inspires her and not what people want.