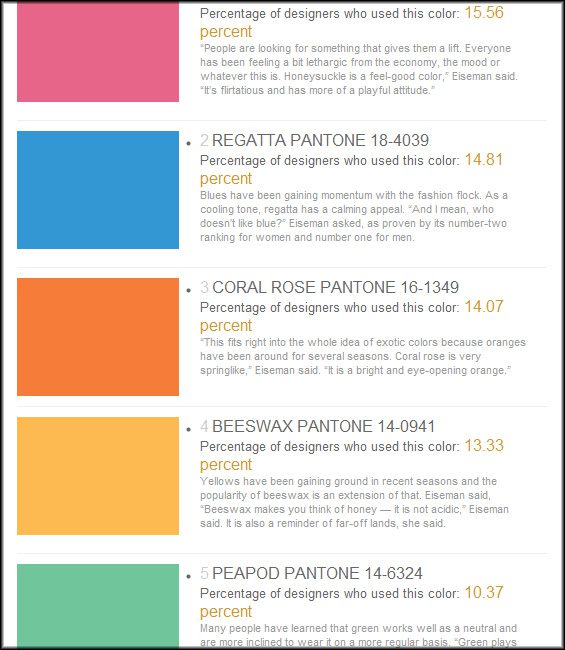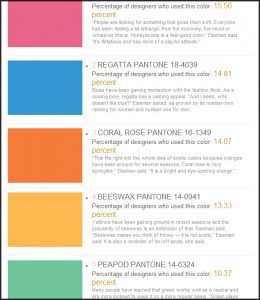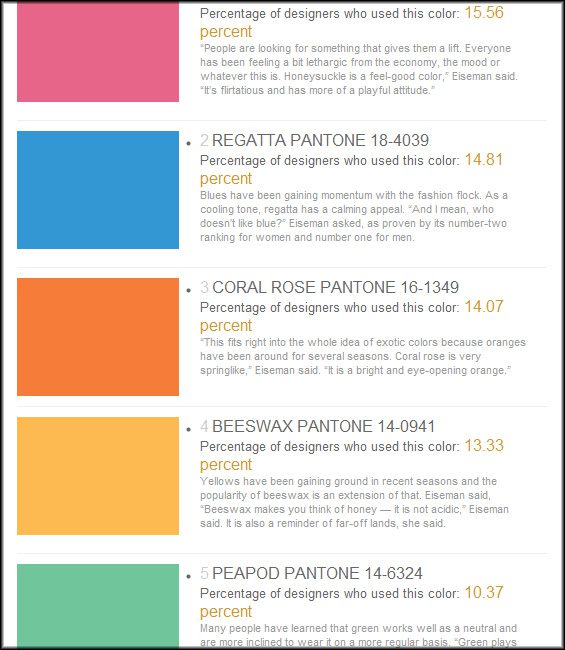 Spring 2011 Color Trends hit WWD today. Now, let's forget for a second that I was having a hard time distinguishing between the men's and women's collection of colors, and focus on the hues themselves.   Some of the color names include Honeysuckle, Regatta, Coral, Peapod, Lavender, Silver Cloud, and Beeswax. I have to admit that I enjoyed reading about the theme of "Escapism".  In my opinion fashion should not be taken too seriously and escaping the real world is part of what makes the industry so desirable, right?
The colors highlighted conjure up the feeling of being in far-off, carefree lands, warm sunshine, and exotic locales. But my question is, how important is it for your chosen fabrics to follow these trends?
Now, I realize that a large number of you have already created your Spring 2011 collections, but for you fashion and textile designers who work closer to season, do you see yourself following the WWD List?  Are you about allowing trend to lead the way and creating accordingly or do you throw caution to the wind and make your own Pantone Collection? Or maybe it's neither. Perhaps you simply take it all in and allow yourself to be influenced but not ruled by what others say and do. So, what's your favorite hue?