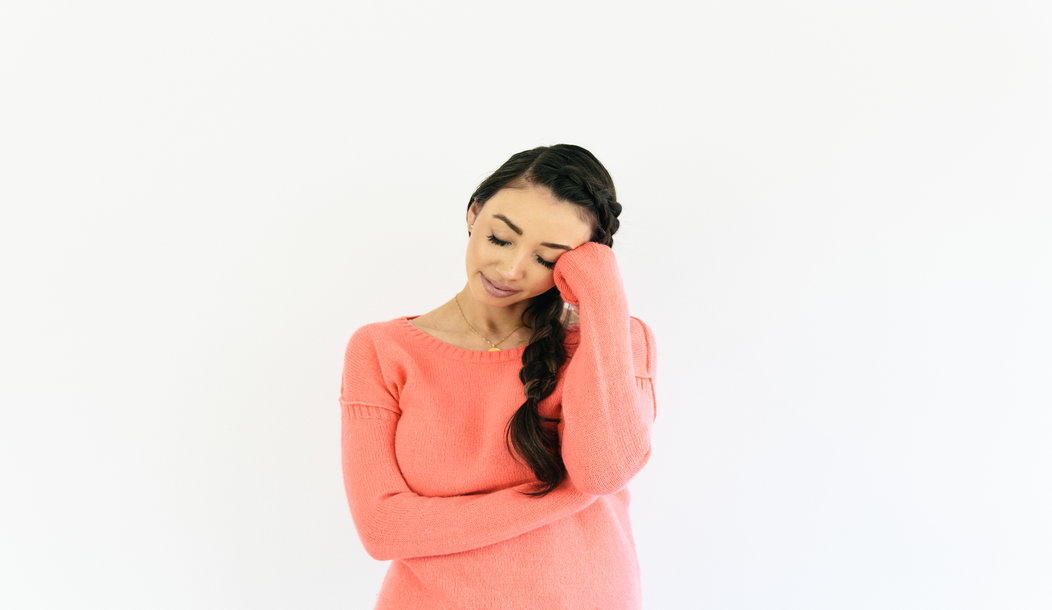 This month has been a bit challenging for me. From overwhelming technical mishaps to lack of focus and direction, things have felt sporadic, stressful, and unclear.
At times like this, it's easy to fall into a state of self-pity.
I think we've all done this. But let's not, OK?
Let's try to be grateful for the challenges. Let's decide to be grateful for the challenges.
Now, let's be real. This isn't an easy thing to do. When things are blowing up in your face, feeling grateful is the last thing on your mind. It's quite a gift to be able to find gratitude in the mayhem.
But as people who have decided to take the road less traveled, finding gratitude in the mayhem is exactly what we have to do.
It's survival.
I know what's happening in your world as an entrepreneur. You have extreme highs and extreme lows. One day you're on track while the next you're overwhelmed and confused. You have goals to meet and accomplishments to achieve. All while you try to balance the financial expense and the time commitment of running your own fashion business with a life that includes one, if not all, of family, a "day job," familial commitments, health, and, well, everything else.
When you're in the thick of it, you're trying so hard for a win, big or small, just a win to remind you that this is something you chose. That despite the hardship you want to keep going because you want to craft your own journey and create your life the way you want to live it.
But that's difficult to remember when the bank account goes red, the fabric is out of stock, the factory is four weeks behind, and the sales are stagnant.
It's finding gratitude for the challenges that can turn it all around.
Can you find a way to smile at the craziness of it all?

Can you remind yourself that life and work are messy, mashed up, challenging, and beautiful things that will never go as planned but will always make us stronger?

Can you look at those challenges as little tests of your tenacity, grit, and determination?
Yes, it's through the challenges that we learn (we've all heard that one before) but I think it's also that through these challenges we realize this is life. This is what we're living and if we keep waiting for everything to "settle," then we will always be unhappy and swimming in self-pity.
The challenges will always be there whether you're launching something or growing something, whether you're new to this industry or a veteran of it, whether you're a budding entrepreneur or a seasoned business person.
Take it in, celebrate the wins, and be grateful for the challenges. Because they will remain a significant part of the journey ahead.
Lots of love and encouragement,