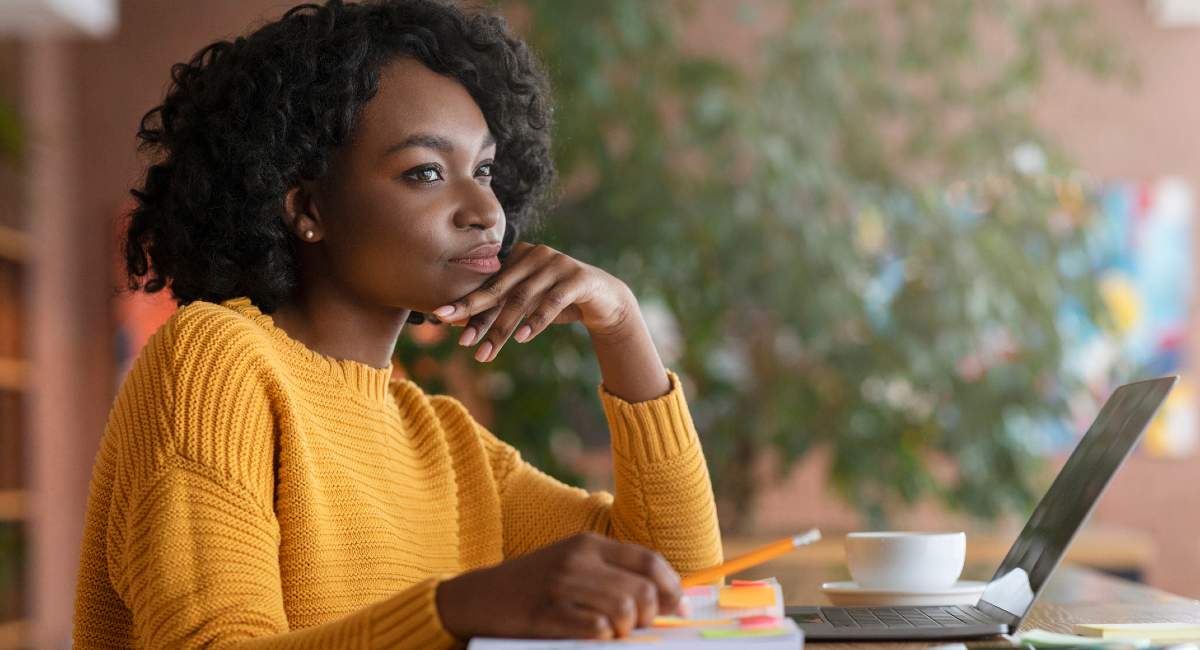 I've been thinking a lot lately about the long game in fashion business.
I think it's because we're in a time when a lot of business owners are experiencing hardship. When this happens, it can feel as though you are going backward or your business is "failing."
And that's a terrible feeling. I also don't think it's actually what's happening — failing, I mean.
The thing about business is that it is a roller coaster. There are very high highs and there can be very low lows.
When you're in the highs, it's amazing and thrilling.
But when you're in the lows, it's terrifying and worrisome.
That's why I think it's so important to work on your mindset when things are challenging in business.
When you can look at things from a different perspective, it can change everything for the better.
It can make the day-to-day easier to take on and it can make the big picture something to be excited about again.
So what if when things are tough, you flipped the script and thought about the long game?
What if this time of hardship could be a time to streamline, improve, re-think, and strategize for growth?
I know, it's hard to think that way when it feels like what you've built so far is on shaky legs. But try.
Try to think about setbacks as a time to reflect and regroup.
Maybe it's time to rethink your marketing or your product offering.
Maybe it's time to polish your branding or your messaging.
Maybe it's time to evaluate what you're spending money on and where that money could be put to better use.
A business that lasts is one that looks at the long game.
And if this means you need to find other ways to make money in the short term to pay your bills, that's OK. If it means that your goals are going to take longer to reach, that's ok too.
A thriving business is not something that happens overnight and it's not something that has a straight trajectory upwards.
It's full of twists, turns, squiggly lines, ups, downs, turnarounds, and lots and lots of detours.
It's how we think about these detours that determines whether we ultimately reach the goals we have in place for ourselves and the people we serve with our businesses.
So if you're in a place where things just don't seem to be going in the right direction, try pausing, reflecting, and determining what changes you need to make to find the path you really want to be on.
You're not failing.
You're evaluating and improving, polishing and streamlining. And that, my friend, is something that all successful business owners do along the way.
Lots of love and encouragement,