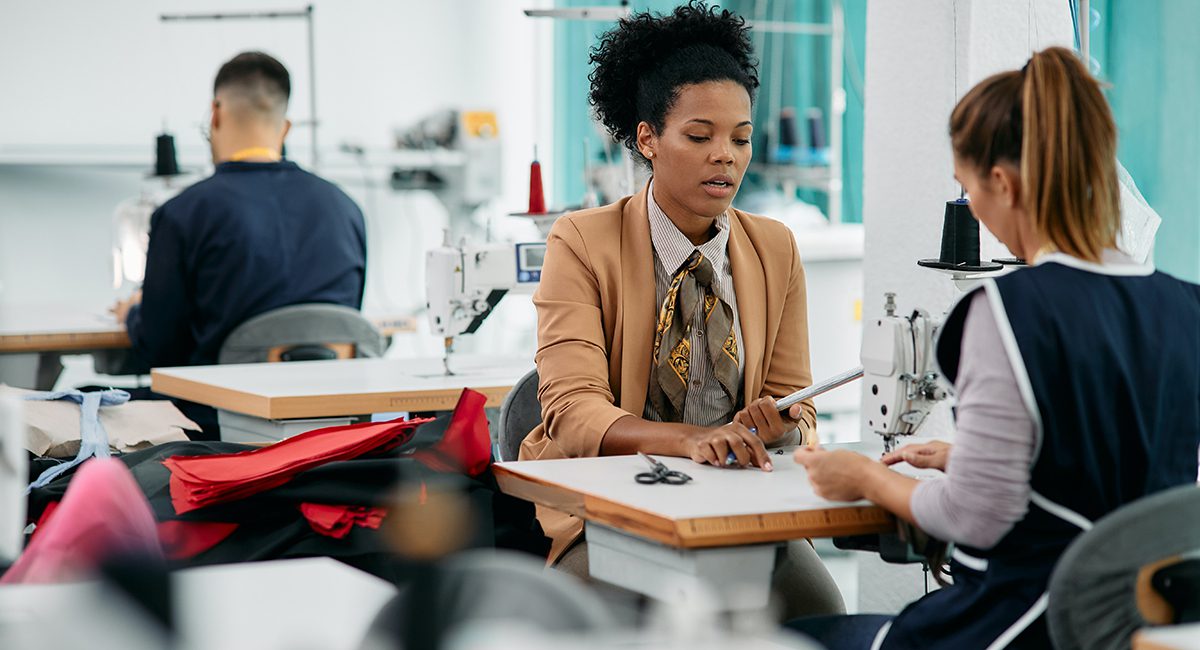 When you make the decision to launch your fashion business, you are on a high. You are so excited. Maybe a little scared but that fear is still exciting. You're smiling, you're thinking about how amazing this is going to be, you're ready to do this challenging and fulfilling thing that you've been dreaming about.
And then you start.
And things are hard. And you realize that there are a lot of things that you don't yet know how to do so you have a lot to learn.
And when this happens, your confidence in this entire endeavor plummets.
Like "rock bottom, what the heck was I thinking, I can't do this" plummets.
And that is really scary.
But here's the thing — it's also 100% common.
It happens to so many new business owners. The thrill you feel at the start is based on the fact that you don't know what you don't know. You don't yet realize the depth of learning and education you have in front of you. You haven't experienced things not going your way yet. You don't see the rollercoaster that is ahead of you.
This has a name. It's called the Dunning-Kruger Effect and it's all about how you feel intense confidence before you experience the reality of doing this challenging thing.
Now, am I telling you this to scare you?
No!
I'm telling you this because I want you to be aware of it.
Because that low that we hit, which is that place where you sit when your confidence plummets, that's the place so many budding fashion business owners quit.
They say, "See, I knew I couldn't do this. See, this won't work for me."
And I don't want you to sit there in that spot.
I don't want you to give up.
I want you to say to yourself, "The only reason I'm here right now is because I am on a learning curve. I have some things to learn in order to propel this fashion business forward."
And then I want you to keep going.
You will eventually learn what you need to know, try things, tweak things, and make your way back up to that confident spot at the top.
And then you know what happens?
You plummet again.
(I know, that's not what you thought I was going to say!)
But it's true. Because every time you make your way back to the top and you have reached a milestone or goal, you're going to set another milestone or goal to reach and in the process of learning what you need to know, you're going to plummet again.
And — eventually — rise again.
This is the rollercoaster that you often hear about.
This is the journey.
Recognize it so that when you're in it, you don't let yourself give up.
Lots of love and encouragement,