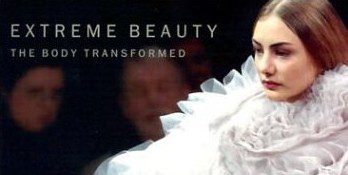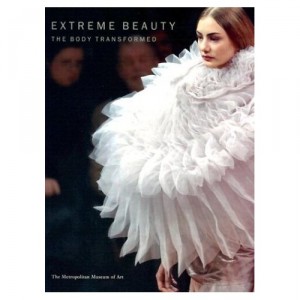 While sitting on my couch, sipping tea, and allowing my mind to wander, I was reminded of one of my favorite design books, Extreme Beauty: The Body Transformed. I bought it years ago at the MET after visiting the museum and checking out an exhibit of the same name.  It's one of those books that I often thumb through just to be exposed to interesting, and at time times uncomfortable looking!, fashion.
The book makes it rounds at a coffee table highlight, depending on what mood I'm in that month, and is always a conversation starter when hosting friends.  It's beautiful, intriguing, innovative, and kinda scary. 🙂
The next time you're spending an afternoon in the bookstore, I recommend checking it out.