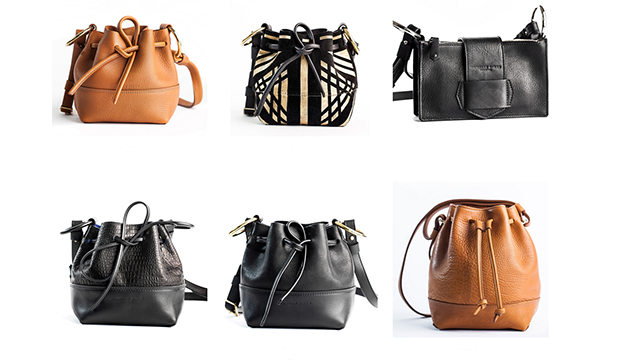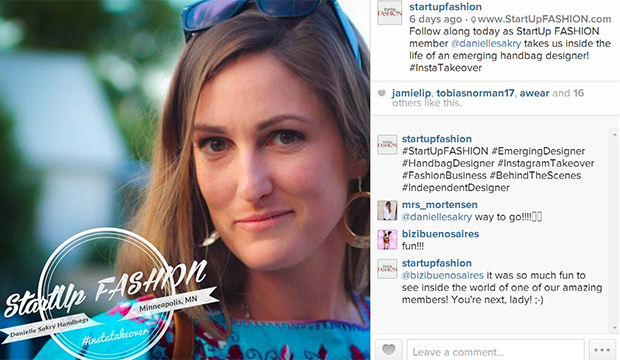 Last week emerging handbag designer Danielle Sakry took over our Instagram to share with everyone a day in the life of an emerging designer and we kinda loved it.
Danielle is an incredibly talented handbag designer based in Minneapolis, MN who we first met when she became a member of the StartUp FASHION community. Over this past year or so we've gotten to know her and her business and have been so impressed with her journey and the progress she's made.
Below is our interview with Danielle, where she shares a bit about her business and lessons learned as an independent and up and coming brand.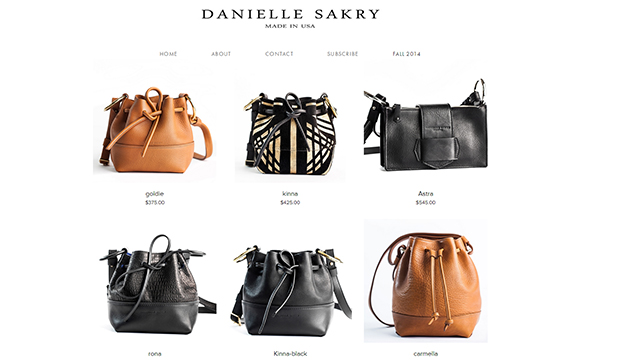 There is a saying "you learn something new every day." The day of your takeover, what did you learn about business in fashion?
While I specifically chose a day to takeover when I knew I would be doing some fun things in my designer life, my takeover was a good reminder that a day in the life of a designer, more often than not, consists of writing many emails, realizing budgets, and running errands.
It is a satisfying entrepreneurial journey, but not as glamorous as a 'lo-fi' or 'Mayfair' filtered Instagram feed.
What is your favorite photo you took? Why?
​My favorite photo was actually a flashback of my sister and I, only because it makes me so happy. It also shows how fashionable I was as a 3 year old.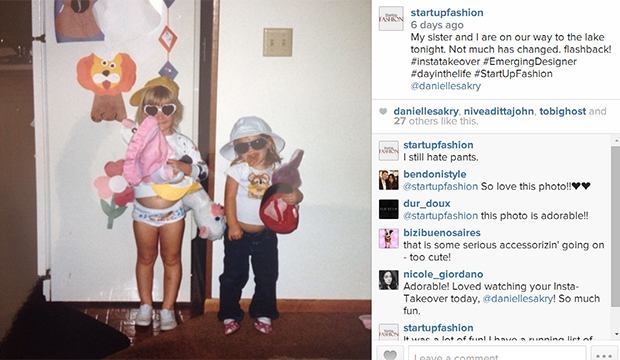 What is the most valuable thing you did the day of your takeover?
​The most valuable thing I did on takeover day was finalize some details concerning my first editorial shoot. Getting some editorial images will help my customer relate with the brand in a much more personal way, and will help tell a story for first time customers whether wholesale or retail.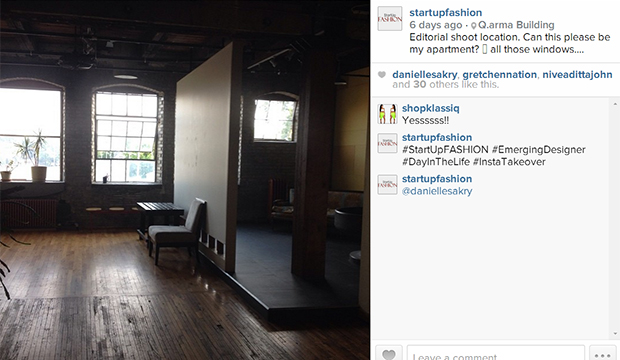 A close second most valuable thing would be starting the day with some Prince, Purple Rain.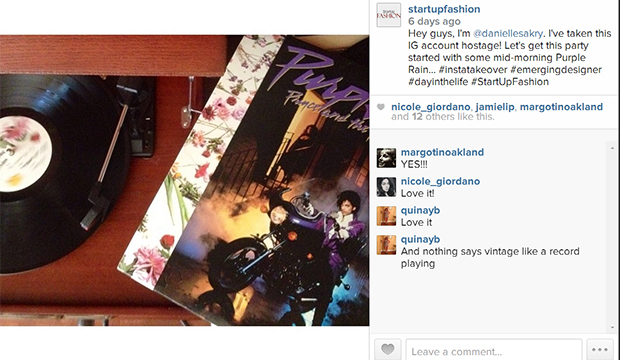 How would you describe your day in three words?
Brand New Perspective
What role has StartUp FASHION taken in your everyday business life?
I'm not blowing smoke when I say that, it would have taken me a significant amount of extra time to learn many lessons that StartUp Fashion has brought together in one single platform. Also, I have made genuine friendships and many beneficial contacts from the community. When I first joined the community, I used the resources multiple times a day. As I become a little more confident with myself and knowledge, I check in slightly less often, but still take comfort knowing my membership is there because I rely on the content. Also I like checking in with other members.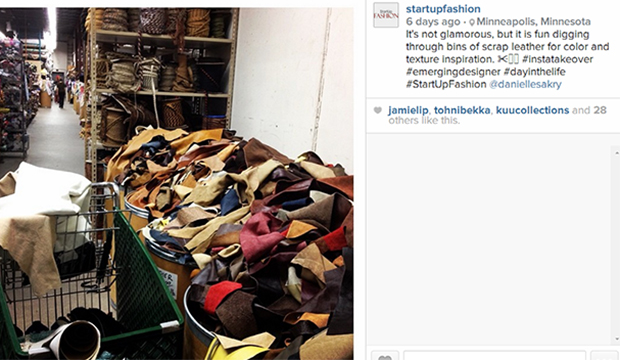 What did you accomplish the day of your insta-takeover?
The day of my takeover, I ran errands pertaining to getting my editorial shoot solidified. For example buying some fabric for a few one-off custom wardrobe pieces, securing the location, meeting with the photographer, etc. Because it was a Friday and we were getting out of town, I was able to share a couple of pics of dinner and drinks too!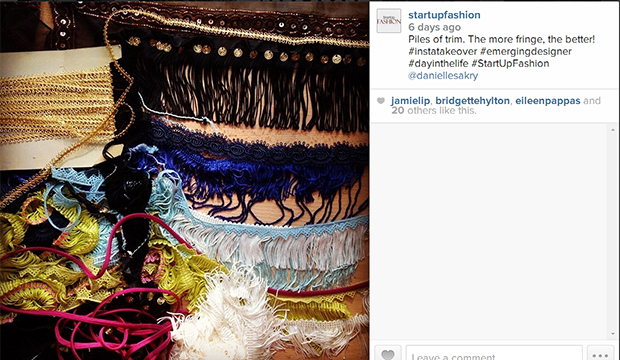 If you could give one piece of advice to fellow emerging designers, what would it be?
From one emerging designer to another, my advice us to just keep moving forward. Obstacles and setbacks are more common than successes, in the beginning, so keep your head up, stay positive, and don't let the hard parts get the best of your business.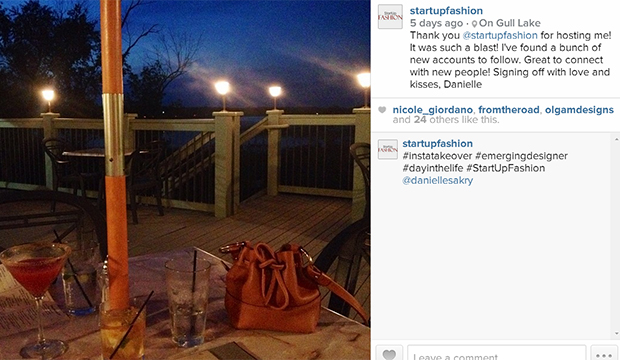 Stay tuned as we feature more amazingly talented SatrtUp FASHION members with Insta-takeovers and blog spotlights!