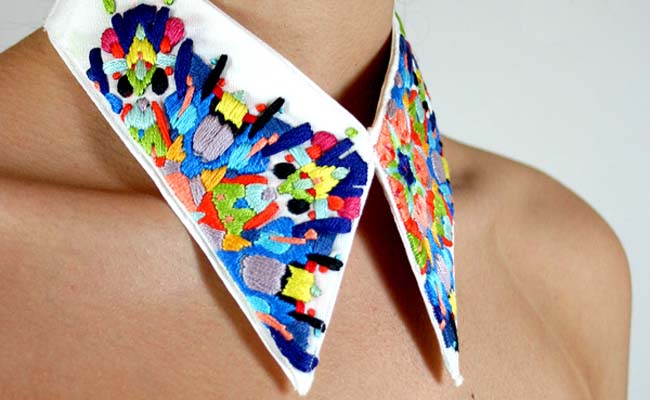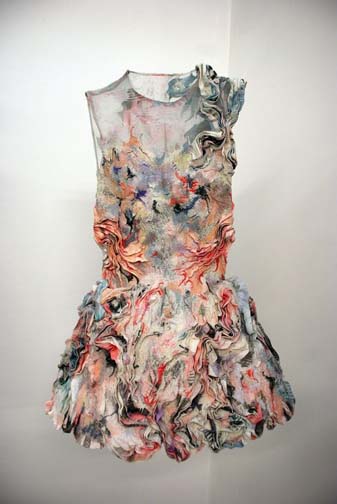 We all know embroidery: the pony on our Polo shirt, the cute little detail on our favorite pair of jeans. Embroidery is everywhere, and yet, besides the amazing label Alabama Chanin, I don't often hear it talked about all that much in terms of fashion.
The process of embroidery itself sometimes gets a pretty bad rep as boring or domestic, a far cry from haute couture. Even my own grandmother, on seeing me working on a stitching project commented; "Oh, you're doing that? I used to do that…when I was single." Thanks, Nana.
Despite connotations of sitting at home alone with a needle, embroidery, like everything else, can be incredible when it is well executed. That tiny Polo pony is one of the most iconic images in fashion, a detail that many will gladly shell out the extra cash for.
Embroidery is a technique that can give a garment a facelift, especially when the boundaries are pushed. These two amazing designers are proof of that embroidery is the main focus of their gorgeous works, and both use it in very unique ways.
Marañón Jewels
While embroidered accessories are not exactly new, Cuban-born designer Lorena Barriento's embroidered jewelry line, Marañón, is a cut above the rest. Barriento has a great eye for color, and her work is jam-packed with it! Most of her pieces contain four or more shades that come together to create a cohesive palette.  The sumptuous satin-stitching gives each piece a unique texture. My favorite is the embroidered oxford shirt collar!
Marit Fujiwara
Marit Fujiwara is hands-down one of the most talented designers I have come across. The work of this recent graduate is the kind that makes you gasp, "How?!" Her thesis collection, "Wound" is a testament to patience and perfectionism. Each garment is almost completely covered in an expanse of hand-stitched embroidery. The colors of the stitches blend together to create a painterly effect. Simultaneously, the stitching holds the sculptural structure of the garment in place. Upon seeing close-ups of the textures, I can't help but get a poignant new association to the word "wound."