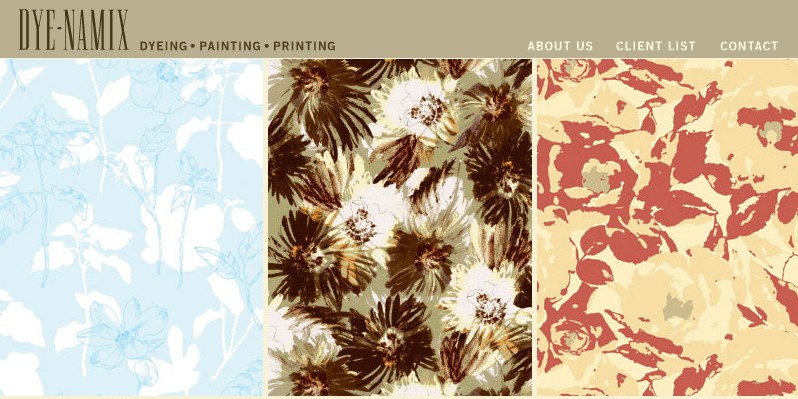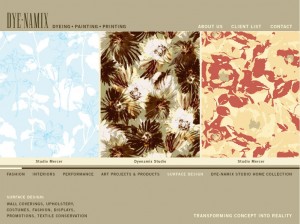 Last week a designer came to me looking to have an 8 x10 watercolor painting turned into billowing yards of satin chiffon. The request itself was not a difficult one however,  the low yardage, the almost immediate delivery date, and the fact that the image needed to be enlarged by 600%, made this, in my mind, a practically impossible task.  So I immediately started doing my homework and managed to come across Dyenamix, a custom printing company based in New York.
I jumped on the subway and arrived at the office on Grand Street with a million questions. Do you really have no minimum?  Can you really enlarge the image to run selvedge to selvedge without losing the detail or washing out the color?  Do you really have a turn around time of less than a week?  When the answer to all of my questions was yes, I was nothing short of delighted.  Not to mention the fact that the two women who greeted me were friendly, informative, and oh-so helpful to someone who arrived completely unannounced and without an appointment in the middle of Resort Week, a very busy time for anyone involved in the fashion industry.   I honestly did not realize a place like this existed.
I mean, I'm not going to lie, it's not cheap.  The price per yard for digital printing can run more than a few hundred dollars, with charges for preparation and finishing. But, in my opinion it can really be worth the investment.  By working with this company, the sheer headache of the whole project was cured, and by the examples shown to me, the result is going to be beautiful.  In my case, the customer is looking for digital but that is not all that Dyenamix is known for.  They can also work with you on dyeing, screen printing and hand painting textiles.  If these are services you find yourself often looking to have done, may I suggest you take a trip way down town and check things out for yourself?  Like myself, I think you'll be delighted by what you learn.