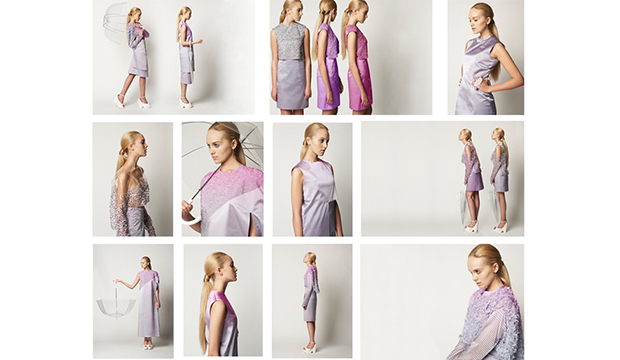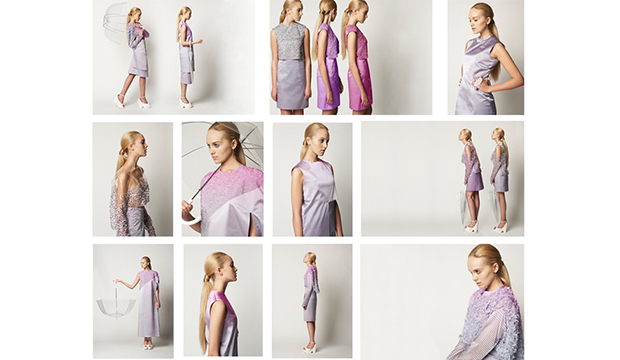 The work of Dahea Sun is truly different, combining fashion, science, and sustainability. Her most recent project, Rain Palette, focuses not only on the beauty of textiles, but also how fabric can be a useful tool.
Using only fabric and natural dyes, Sun has created garments that are able to accurately measure the pH levels of rainwater.
This sounds really cool, but we have to ask- why do we need to know the pH of rain, and why do we need our clothing to tell us?
Although we personally may not need to know, after a visit to South Korea, Sun discovered that not everyone is so lucky. Her trip took place in 2011 after a nuclear power plant explosion in nearby Japan. Because of this, the fear of radiation rain and acid rain was rampant and hyped up by the news even though the threat turned out to be small.
People could have felt safer, Sun thought, if they had an easy way to gather information for themselves.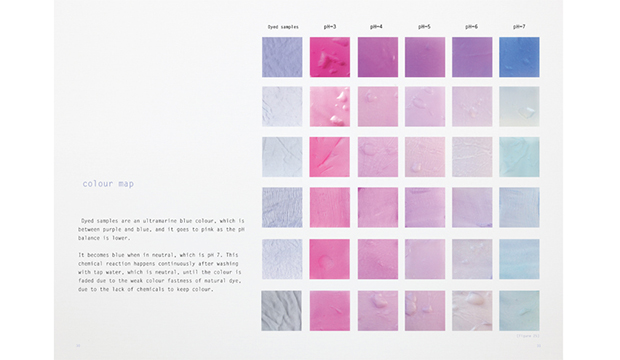 Sun came up with a simple, visual way to allow people to do this. She discovered rain's acidity could be measured using anthocyanins, which change color to red, purple or blue in accordance with the water's acidity.
Using plants that are rich in anthocyanins such as red cabbage, eggplant, and blackberries, Sun brewed up some natural dye baths to color her textiles with. The resulting fabrics are hypersensitive to acidity and change color as soon as they are rained on. They come in a range of several gorgeous, soft hues and in fact, look even lovelier in the rain.
Once she has tested all the fabrics successfully, Sun teamed up with womenswear designer Gayeon Lee to create a wearable collection.
The garments, all made of silk, combine a variety of silhouettes and processes, including knitting, crochet, and embroidery.
Don't own one of Sun's garments? No worries. She has also developed a smart phone app that lets people snap pictures of any color changes in their clothing and upload it to a database. The info is mapped out, and users can check the data in their area.