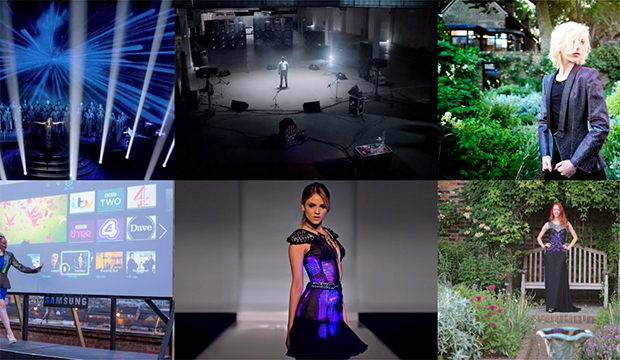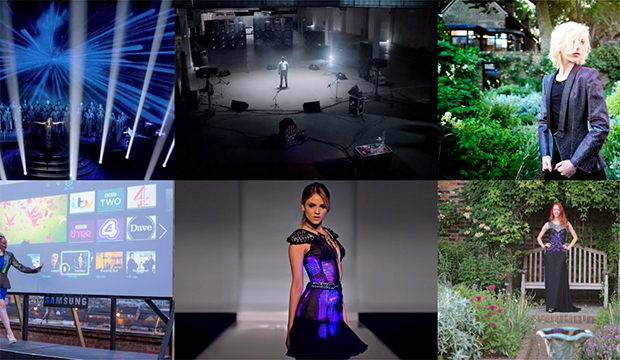 After what we saw at this past New York Fashion Week, we are so excited for 2015! One label however, was sending looks down the runway that seemed to belong a bit further into the future.
Cute Circuit, the London-based a ready-to-wear fashion tech label put on one incredible show.
If you don't know Cute Circuit, a bit of background: Francesca Rosella and Ryan Genz are the duo behind the label, and it seems like every piece of fabric they touch turns to gold- or in this case, light.
Garments are designed primarily using smart textiles, which glitter, twinkle, light up, and even tweet. You may have seen Katy Perry wearing a few of their creations, but Cute Circuit is not limited to servicing only celebrities.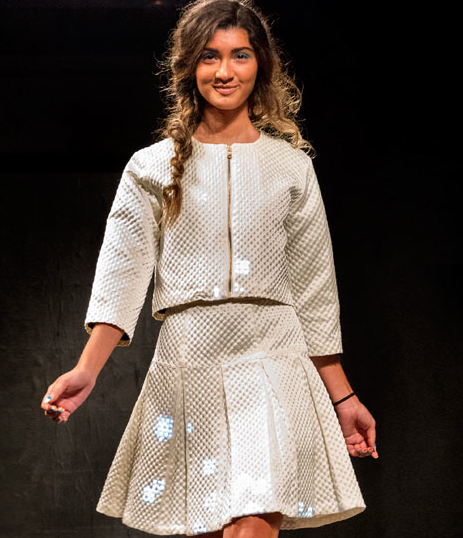 What makes this brand stand out is how surprisingly wearable the pieces are. In 2010, they launched their first Pret-a-Porter line, allowing for easy access to smart fashion for the masses.
This most recent NYFW show highlighted everything that Cute Circuit is- chic, smart, and entirely contemporary.
The collection included clean, minimal, monochromatic pieces with awe-inspiring details: glowing lapels, scrolling LED text graphics, and illuminated "color" blocks. Each piece was very wearable (keep in mind, many light-up smart textiles are often used in costumes or very avant garde looks.) The simplicity worked well, as it highlighted the textile technology, while simultaneously staying on-trend.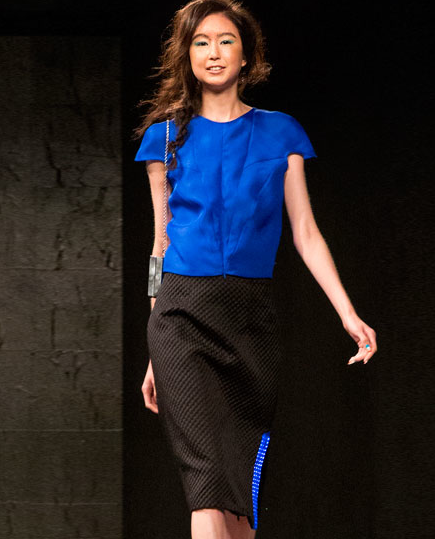 But the tech fabrics aren't just advanced in a visual sense- Cute Circuit has incorporated an interactive component into the textiles as well. Each garment is part of a mobile app, which allows the wearer to change the look of their clothing using only their phone. The app even connects to twitter, allowing tweets to be displayed on the garment.
Would you tweet messages to your friends' clothing? What do you think of this kind of tech being available as ready-to-wear?