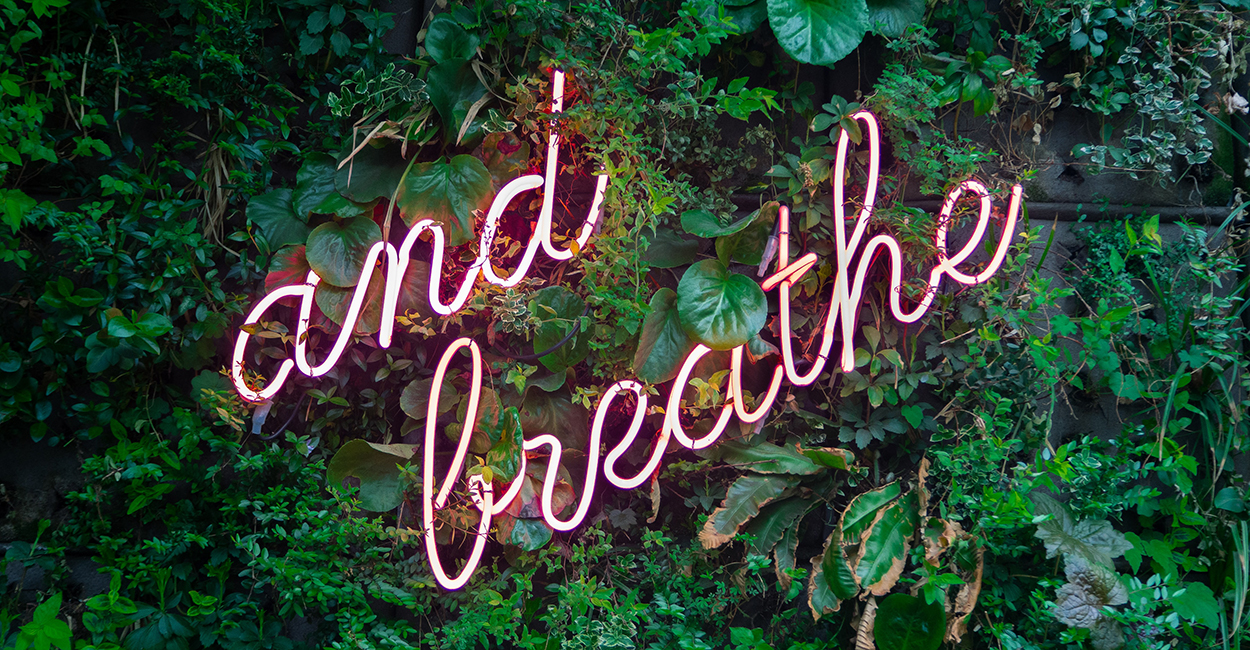 You're scared. You're anxious. You're worried. I understand.
This is a time when many small business owners are fearful of what's next. Not sure exactly how hard you will be hit by the economic impacts of coronavirus. You may be wondering if you can or should keep going. You may be thinking that everything you've been working to build will come crumbling down.
It doesn't have to be that way. You can get through this. You need a plan. A plan that will help you manage your mindset, take action in your fashion business and organize your finances.
So I'm going to help you do that.
Mindset
Many of us have heard the quote:
You've survived 100% of your worst days.
And it's true.
Right now it's important for us all to allow ourselves to feel fear and then work through it.
How?
Minimize your triggers. Identify what causes you anxiety and fear and minimize (or eliminate if you can) being exposed to them
Do things that bring you joy and calm like reading or doing a puzzle. Those are my two favorites!
Use your mantra a lot. Or create a new one to help you through your current fears. What do you need to hear in order to stay calm? Whatever that is, make it your mantra.
Lean on your support system. Your friends, family, business besties. Who are the people who help you through rough times? Talk to them.
Also, this is something I talk about A LOT, and for those of you have watched any of my online sessions about mindset, you will recognize this:
Write down everything that is scaring you right now
Write down what you will do if/when that happens
When you do this, you're able to stay calm and proceed. You come from a place of practicality, which will help you make rational, rather than on-the-fly, decisions for your business.
The thoughts that are going through your head will be the most powerful tool at your disposal for getting through the economic impact of coronavirus on your fashion business. 
It's important that you acknowledge this and do the things you need to do in order to keep calm and positive.
Business
Right now, it's all about taking action. This means using the tools at your disposal, learning new skills, connecting with your community, and showing up in your business a lot. You can't seize up out of fear. Instead, you need to see the fear and do it anyway.
Because here's the thing about business: things will turn around again. They may look different than they do now, but business will resume full-force. And if you're using this lull to improve systems, polish marketing messages, learn new skills, and anything else you've been putting off, you will be in a prime spot for when things turn around, rather than scrambling to catch up.
Your Website
Give your website a refresh and make sure it is all set up for capturing those sales.
Update the imagery if you can
Update your product descriptions
Get a pop up going for email captures
Make sure you are answering any questions your customer may have about an item right there on the product page
Add testimonials and reviews
Understand your google analytics: how many visitors do you have each week and what is your conversion rate? What does that info tell you about how many visitors you need to get each week to reach your financial goals?
Social Media
When a recession is happening, you need to get out there and talk to your community. Let them see your face and hear your voice.
Use Instagram Stories. A lot.
Make email marketing a top priority.
Run ads, as there will be less competition and the media cost will drop
Blog, blog, blog
Run online pop-ups or other shopping events through Instagram Live
Get creative about how you're connecting with them. Don't make it all about selling. What else should you be talking about and sharing that matters to your people?
Align your marketing and brand with buying holidays and happenings. Mother's Day, Wedding Season, Back to school. How does your brand align with times when people will definitely be buying? Spread it far and wide on social.
Education
Continue to learn. What skills do you want to improve? What things do you want to implement in your business but don't have the budget to hire out? Now is the time to prioritize these things.
Not only does ongoing education have a positive impact on your business but it also has a positive impact on you. You feel more confident and empowered when you learn new things. And feelings like those are important at a time when it's easy to feel helpless.
Finances
Don't cut every expense
The immediate reaction of many small business owners is to cut all expenses! Get rid of everything! I don't advise you do this. It's drastic and often doesn't really help your business the way you think it will.
Instead, really lean on and use the tools and support you're paying for.
If you're part of an online community, lean on your fellow members to collaborate, talk through business, share ideas, cross-promote, and help.
If you're paying for tools to schedule your social media, turbo-boost your content creation and schedule stuff like crazy!
If you're part of a coaching program or an educational platform, use the tools that are provided to you rather than having it on the "to do" list. If you're in StartUp FASHION's Designer Membership, remember that there is an entire library of educational, step-by-step action you can take to grow your fashion business. Use it. That's what it's there for.
Take advantage of lower costs
If you can, it's a good time to invest in things in your business. Materials, tools, equipment, whatever you may need will be lower cost during this time. Look at your business plan for the next year, what can you invest in now that you maybe weren't initially planning to purchase yet?
Access to capital
If you do find yourself in need of capital, consider checking out these resources:
Side Gig
There is zero shame in having a side gig. If you have a skill that you can make some side cash from in order to get through this rocky time, do it! Can you make tech packs for other designers? Do you have graphic design skills to offer or have a background in finance and can help people with asset management? Whatever it is, you are not less of a designer if you need to do side work.
Add your skills to Upwork
Reconnect with your network from your past career
If you're a StartUp FASHION member, add your side services to the Members Services Directory
Remember that innovation comes from hardship. Crowdfunding and pop-up shops were popularized after past recessions. Like in recessions past, the fashion industry will come out on the other side looking different, but let's choose to believe that the difference will be a welcome one.
As difficult as it is, it's important to stay positive. Remember what I said about mindset.
And if you're still struggling with the idea of going after your dreams and goals in an uncertain economy, remember this…
If we abandon all hope and give up our dreams and goals to live in fear, we're essentially giving up on the very thing we need to survive. – Belma McCaffrey, founder of Work Bigger
Stay healthy, Stay strong. Stay positive.
Lots of love and encouragement,