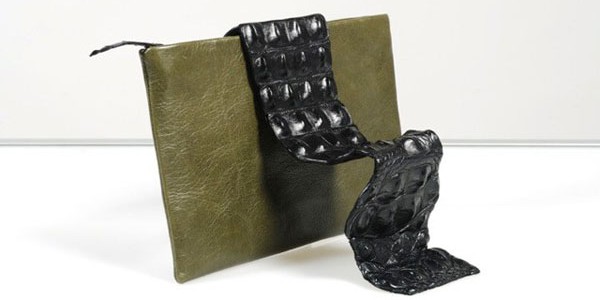 We all want our handbags to be unique and special to our own individual tastes, right? Well, the South African based Italian designer Maria Lamanna caters to that specific need in her "La Prima," handbag collection. Not only are her bags exotic, but they are also handmade with some of South Africa's finest leathers and materials. Lamanna tells us that her, "bags are born from her own pencil and paper renderings",  helping to ensure that each handbag is original and one of a kind.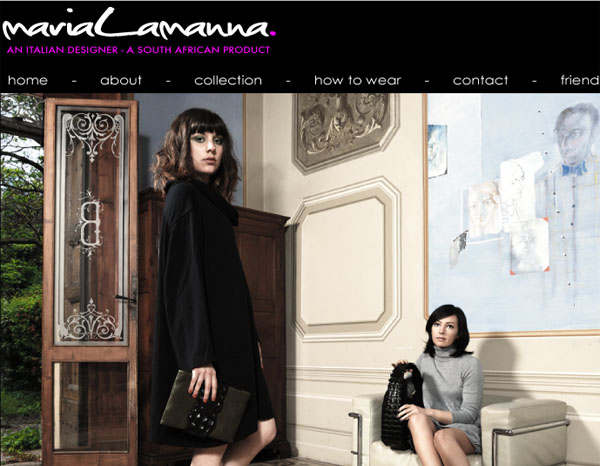 The "La Prima" collection targets mainly an audience that enjoys the luxury of owning a timeless and classic handbag. Her most frequent customers are women that portray self-confidence and an edgy or modern style. Every bag in the collection has its own personality yet still maintains simplicity and elegance. The collection is also practical and versatile when it comes to the many shapes and sizes. From small clutches to oversized shoulder bags, Lamanna tells us that there is a bag for everyone. Not only do Lamanna's handbags come is different silhouettes but they all represent a unique and distinctive personality. She wants her customer to buy a bag because it expresses who they are.
A personal favorite is the Vittoria bag, crafted from brown mocha colored cows leather and brown sheep nappa or soft glove leather to make the handle. The bag gives me a feeling of youth and adventure, which in the end describes my personality to the tee.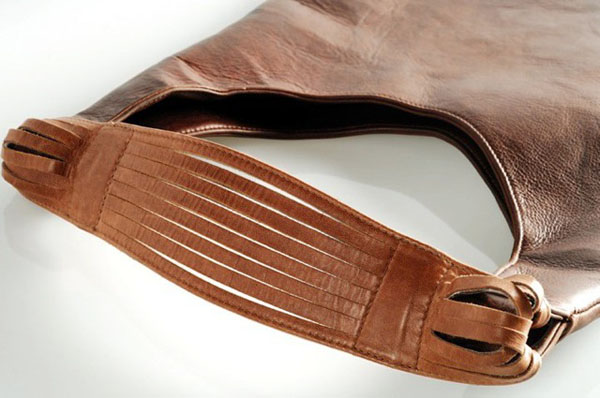 All handbags are handcrafted accurately, to ensure that the quality and beauty will last. In using materials such as Indian buffalo leather, tanned cow leather, pig suede, and crocodile details Lamanna commits a lasting luxury to each customer.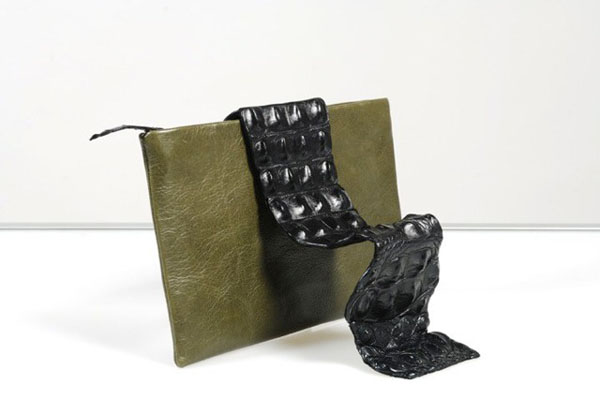 In a brief interview, we got to know a bit more about the designer, her work, and what to expect in the future:
StUF: What inspired you to start your handbag line in 2008?
ML: It has happened to me to become a handbag designer, I never meant to be one but it happened and thanks to my fantastic partner (who works in marketing) we started Maria Lamanna Handbags.
Up to a few years ago I knew nothing about fashion but I could not help being astounded by my mother's and grandmothers' collection of handbags and scarves, this made me what to create handbags that are timeless.
StUF: You mention each bag is handmade, how long does it take to produce one bag?
ML: It all depends on how many bags we produce at a time but usually it takes a couple of weeks to have about 5 bags ready. Part of the process involves choosing each individual component of the bags, for instance each crocodile skin and sheet of leather is chosen by me personally.
StUF: What was the hardest thing about starting your handbag label?
LM: The hardest thing is definitely the fact that you don't only get to do the "fun" part of the job but you also have to deal with finances, marketing etc. It is very difficult to keep being focused but I've definitely learnt much more about the business.
StUF: Is there one specific handbag from your "La Prima" collection that is your favorite?
ML: Each bag is special to me but if I had to pick one I would say the Vittoria Clutch, it's quite versatile but still very simple bag. In this collection this clutch is not the first item you notice but it grows into you, I think has got its own personality and it just represents Maria Lamanna's brand to the core!
StUF: Do you have any plans on expanding your label? (Say into jewelry etc.)
ML: I would like to keep the brand a handbag label, this is where I get creative and I want to stick to what makes me get up in the morning and be excited!
StUF: Are you planning on launching a new collection? If so when?
ML: A new collection is going to be ready this coming week. It is a four piece collection and each one of them I'd like to think as a basic item that every woman should have.
StUF: If you had to tell us your favorite fashion brand or designer, who would it be and why?
ML: Hermes, definitely…despite its magnitude all the handbags are still handmade, they do not use assembly linea, it was a family business and in some sense it still is. That is probably why they Hermes style is just timeless.
I also love Azzedine Alaia, he's a true couturier, he has got an incredible view of a woman's body as well as he's involved in the production of his clothes every step of the way!
StUF: What is your favorite thing about being a handbag designer?
ML: I love the fact that I can express my creativity and after a long process, from a simple idea to the final product, I can wear it!I am lucky enough to do what feels to me a simple extension of my being.
For further information about Maria Lamanna's collection and purchasing, you can her website, Facebook or Twitter.