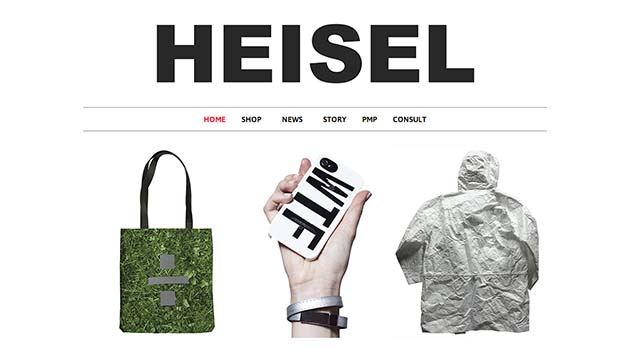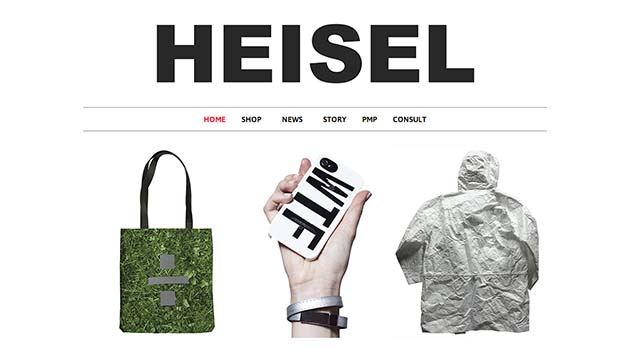 Obsessed with finding new ways to make things and new materials to make them out of, designer Sylvia Heisel of label HEISEL, puts a technological spin on creativity, sustainability, and style. Sylvia is passionate about creating items for people who want to wear clothing and accessories in a new way.
However launching HEISEL isn't the only area where Sylvia has expertise. As a visual artist Sylvia wears two hats; when she is not designing she is a consultant on sustainable temporary interiors, environments, displays, and events.
Check out our interview with Designer Sylvia Heisel.
You mention you embrace partnerships with other creatives. Why do you think partnerships are important for emerging designers?
I love partnerships… As a small designer/emerging creative most of my decisions have to be made alone and based on gut instinct. Partnerships enable a collective process and allow me to work in areas I wouldn't be able to go alone.
I'm really interested in clothing and wearables that function – things that do something or are somehow special beyond just being pretty – and I think these require input from more than one person's brain to succeed. Even when they fail I get more out of working together with people in partnerships than I do from making things alone.
How has your experience with sustainability helped you with your own label?
I think a lot of practicing sustainability is about being mindful of what you do and how it affects the environment and questioning everything and making smart choices with respect to the earth as well as your personal ideas.
Sometimes it would be easier not to care about sustainability (there are a lot of amazing materials that are really bad for the planet) but I think I'm a better designer for knowing how things are made all the way back from their origins in natural products.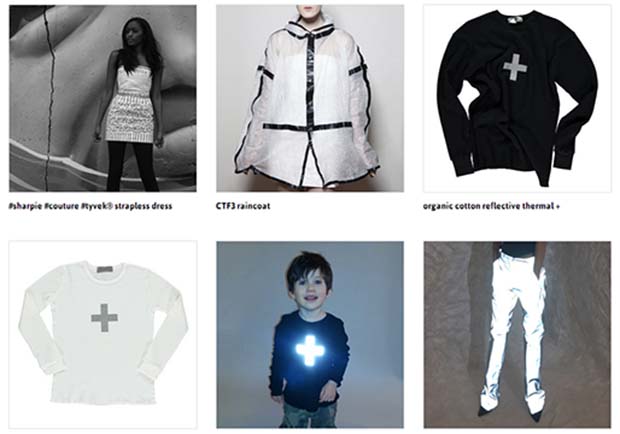 Staying up to date with the newest technologies can be tricky. How do you stay in touch with what's new and upcoming as far as technology and manufacturing?
I try to read and learn about stuff outside of fashion as much as possible and I have a strong inner geek that gets into all the tech stuff and loves learning new things.
Your website says that you consult on designs for smart wearables and new tech applications for fashion brands. Can you tell us more about this?
Not much because most of the companies I work with don't want to publicize what they're working on…. I know a lot about making clothes and I know a lot about tech stuff that can be used for fashion and how fashion can be used for tech stuff and I enjoy working with other companies to bring these things together. Some of this is consulting and some of it is in partnerships.
With the New Year just beginning, what can we look forward to seeing from you and your label?
I hope lots of amazing new stuff. One of my resolutions is to spend more time making things and less time doing the other parts of running a business….